How fitting that I'm announcing the winner of my Fabulous Friday Giveaway that was given and chosen by Marnie………Where Women Create Magazines.  The Winner is Deb Carmine.
***********************
I think the experience and inspiration from attending The Creative Connection is going to last a life time.  The quality of talented people all in one conference was amazing.
I noticed this cute gal in cowboy boots everywhere……….taking photos of everything and everyone.  She worked the room with a smile and you felt her happiness immediately.  At the time I had NO idea she had this amazing site……this amazing blog.
I've been to her blog in the past, but I didn't know it was HER!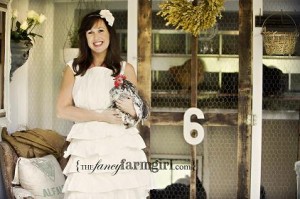 Tiffany's photos will wrap you up and take you on a journey. 
They are good!  She is living the life and was asked to tag along with Jo recently to Morocco to take photos for their next book Where Women Cook / Create.
What I love most about her site is her personal style.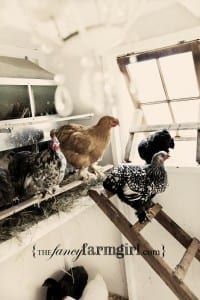 I'd have my own chicken coop if I knew it looked like this………heck, I'd even live in it.  Gorgeous!
Those are some lucky chicks!
You'll find even more wonderful photos and decor inspiration when you visit her blog.  I can't wait to see her next year.
********************************************