Can you handle one more "Where are they now"?  It's so nice not to have to worry about blog content while I was away and even though I'm home now…….I'm exhausted and trying to catch up!  Whew!  I hope you'll shower my guest posters with lots of attention.  I featured Myra way back when.  She is such a sweetie!  And talented I might add. 
Hey there fabulous TCB readers!! I'm just tickled pink that Kim invited me over to share my top five projects with y'all while she's away at The Creative Connection event! 🙂 My passion at My Blessed Life is to inspire you to creatively thrive in your home, so I hope you are inspired today!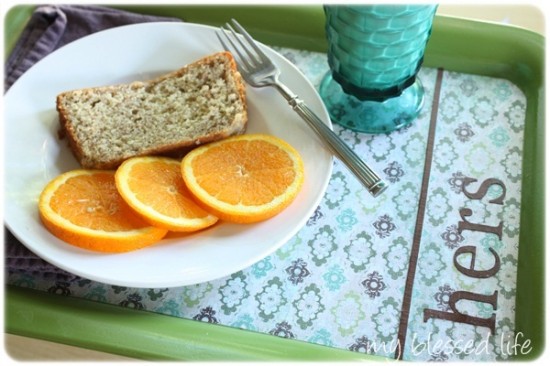 Vintage Lap Tray Makeover – I found two hideous, rusty trays at a yard sale for 0.50 each. With some spray paint, scrapbook paper and ModPodge, they are now ready for breakfast in bed!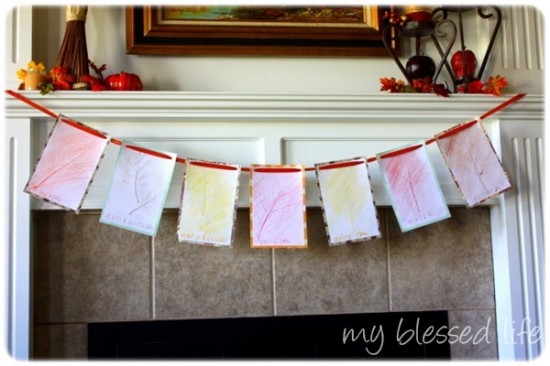 Fall Leaf Banner Craft – This project is easy, fun and very kid-friendly. You can customize the size and colors for your home!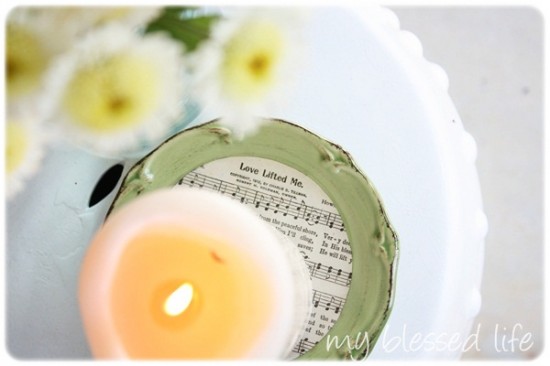 DIY Resin Candle Holders – I made these candle holders from flower pot saucers and sheet music with resin on top. So fun!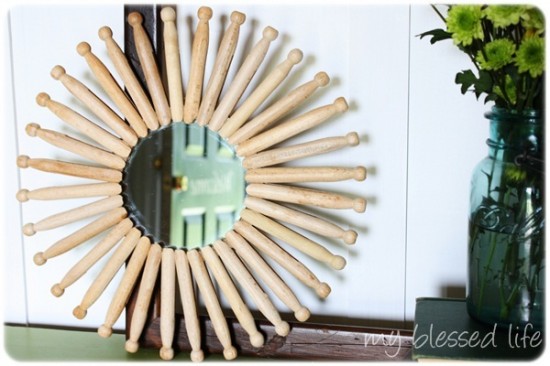 DIY Starburst Mirror – With starburst mirrors and wreaths all the rage, I created my very own with vintage clothespins that I found at an estate sale and a little 6″ mirror from the craft store.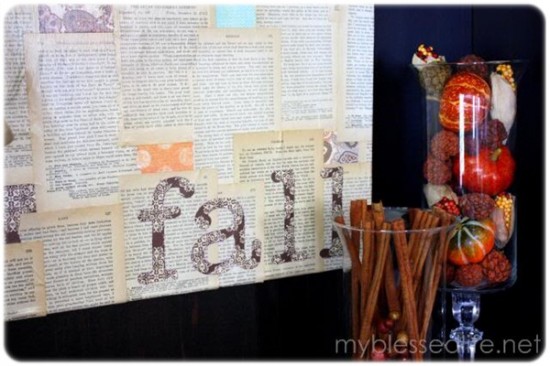 Fall Canvas Craft Tutorial – This adorable Fall art is made from old book pages, a canvas and scrapbook paper. 🙂
I would love for y'all to come over and visit me at My Blessed Life where I share diy home decor and seasonal crafts, delicious and easy recipes and more to inspire you to creatively thrive in your home!
XOXO
*****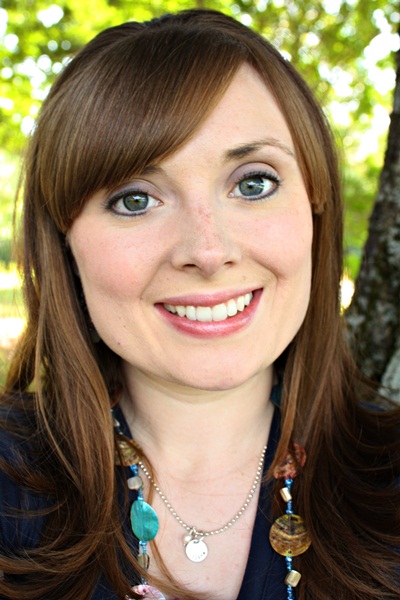 Myra is wife to her childhood sweetheart and mommy to a rambunctious two year old named Ridley. She enjoys blogging at My Blessed Life about thrifty home decor, diy projects, crafts, recipes and more to inspire you to creatively thrive in your home. Connect with Myra…Twitter | Facebook | Stumbleupon | Pinterest