Giveaway is closed– Check the Community page for the winner
Guess what I'm giving away today for Fabulous Friday Giveaway?  I think the big orange and pink letters gave it away. A Dunkin' Donuts Gift pack!  We don't have many Dunkin' Donuts shops around here, so I was thrilled when they wanted me to review their coffee and even more thrilled to find out you can buy Dunkin' Donuts Original Blend packaged coffee at the grocery store now!
Probably much safer……..at least you won't be tempted to buy a yummy donut too. 
I tried their original blend and I liked it!  Living in the NW, I've become a bit of a coffee snob…….it's what we do here. But instead of just saying "hey, I liked it", I thought I'd try a recipe using their coffee too.
I adapted the recipe from one I found on MyRecipes.com
Tangy Coffee Barbecue Sauce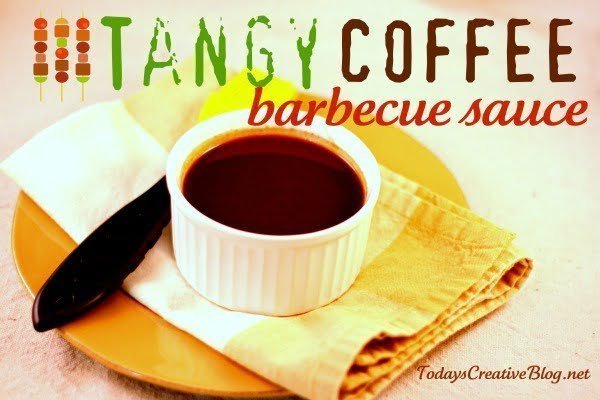 Ingredients
1 cup ketchup
1 cup dunkin' donuts brewed coffee
2 tablespoons dark brown sugar (I made my own)
1 tablespoon dried onion flakes
1 teaspoon garlic powder
1 teaspoon chili powder
1 1/2 teaspoon white pepper
1 1/2 tablespoons balsamic vinegar
1 1/2 teaspoon soy sauce
Combine ketchup, coffee, brown sugar, onion flakes, garlic powder and chili powder in a small saucepan; bring to a boil. Reduce heat and simmer 10 minutes or until slightly thickened, stirring occasionally. Remove from heat; stir in pepper, balsamic vinegar and soy sauce.
Enter to win the Gift Basket!  One lucky winner will receive one bag of Original Blend, one bag decaf and 2 Dunkin' Donuts Coffee Mugs.
Please leave me a comment telling me if you've ever used coffee in any recipe?  Or do you just prefer to drink it?  Oh I love my coffee.
I received compensation for this post, but that doesn't mean I didn't tell you the truth about how I feel about Dunkin' Donuts Coffee!  I was happy to review it since I have never tried it before.  Would you like to try it?  Enter the giveaway and you can also visit their site to find coffee promotions, coupons, special offers and more.
Linking to Tatertots & jello