Hurry Hurry, read all about it! 
Giveaway for a Special Keepsake Holiday with Matthew Mead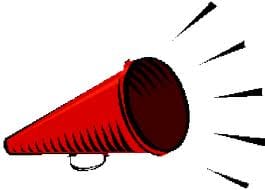 See and share a spectacular sneak peek of the HOLIDAY 2011 issue to win a copy of Matthew's latest magazine, Holiday with Matthew Mead 2011. 
Share this video sneak peek with a friend via a blog post, tweet or Facebook mention and you will be entered to win! Help Matthew spread the word about this very special expanded keepsake issue of Holiday with Matthew Mead, which will be delivered directly to your mailbox.
 And be sure to head over to the holiday website  for their launch week of contests which will feature cash prizes, home accessories from Matthew's new home décor collection, and free copies of his books and magazines.
Leave me a comment below to enter to win a Special Keepsake Issue of Holiday with Matthew Mead.  If you're partaking in the extra entries, let me make it easier on you so you don't have to come back and tell me here.
FACEBOOK – Use @todayscreativeblog and it should be linked to my facebook page
TWITTER- Use hashtag #TCBHOLIDAY  and I'll be able to look it up quickly.