You've probably landed here because you saw those adorable cheeto carrots on pinterest, right? Those are pretty cute and it's a great treat you can make with frosting decorating bags. Simple! It also means you may be looking for more Easter Ideas. 
You'll probably also love these ideas too.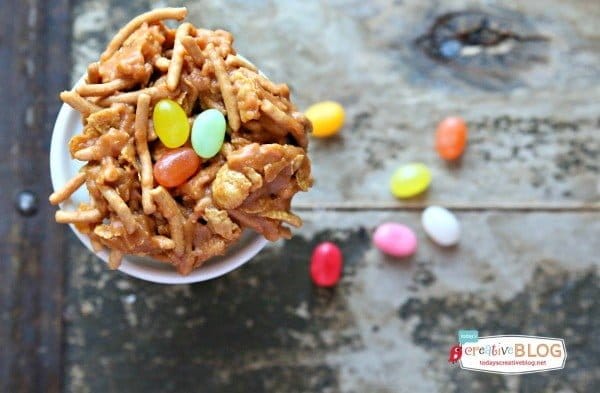 NoBake Easter Birds Nest Cookies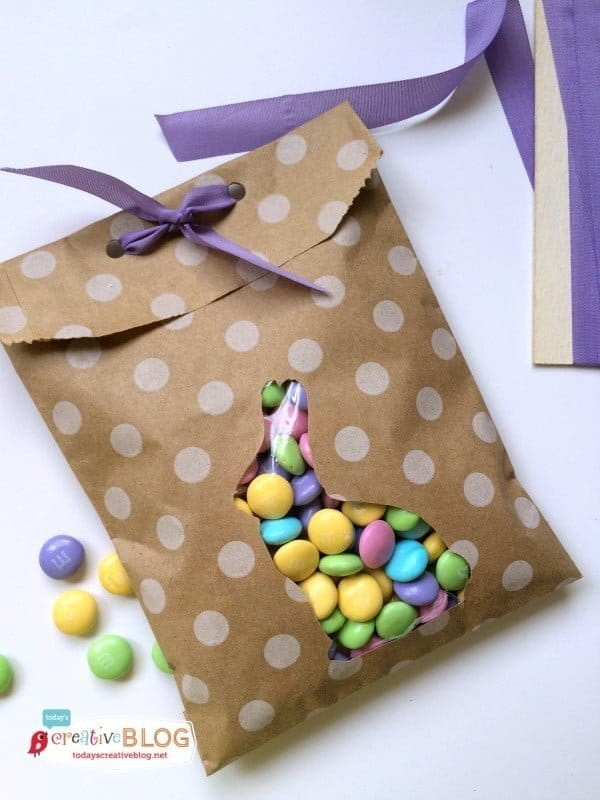 Easter Treat Pillow box- Free Printable
---
This post was written when I first started blogging and most posts were a featured post about one of my favorite bloggers. Cindy at Skip To My Lou has become a great friend! I'm so glad we found each other online years ago!
This girl……..Cindy is a creative genius….. I was drawn to her site because of the name.
Skip to my Lou………reminds of another great blog….. Scrap To My Lu………..he he he…….Then I saw Santa Breakfast, then she hooked me with a few tutorials. Crafty crafty crafty!
Holiday Celebrations
While cruising around her site, I realized that not only is she a "I can do anything crafty girl" But she is SO good at celebrating……..celebrating holidays, teacher days………..give her a reason to set a crafty pretty table and she's all over it. Look how she did the candy canes! Simple ideas like this make me squeal! They make you say "Now WHY didn't I think of that?" 
I want her for my neighbor………..I actually want all my featured bloggers for my neighbors……we could have our own city by now. She even shows step by step instructions for her table settings. Easter below………….cute, simple, high gasp effect.
And these Cheetos carrots! Could you just die?
My husband could help me with these……simple………but sure to make everyone gasp! Love those.
I couldn't leave out dessert. Does NOT look simple. She has so many great yummy recipes on her site. These multi-crafty girls are really starting to get on my nerves. Such show offs. 🙂
Moving onto St. Patricks Day…….she has special buns with messages…….I also saw something about a Blarney stone that she hides a treasure inside and the kids break it open with a hammer. My son would be all over that. Here I was proud of the fact that we put green food coloring in the toilet to make our son think that the leprechaun didn't flush……..and we mess the house up so he thinks the pesky guy did it. She's putting me to shame. The Mom guilt is setting in really fast.
Just when I start to fantasize that maybe she's a horrible mom because she must be crafting or cooking all the time………..I stumble across TOYS SHE MAKES! Out of PVC pipes. You know……….I've changed my mind. I don't want her as my neighbor. She would make me look bad. 🙂
On to some other crafty stuff. A few decorations for a bridal shower. Made out of PAPER BAGS!
Teacher gift ideas…………she's got a few. Great resource.
Would you look at these May Day baskets? This beats my bag of walnuts I gave Mark Henderson……..
And look at these cute little gifts she made……….how thoughtful. I guess you can figure she's not the kind of mom that darts to Target on her way to the party. What? Oh you know you do that……..stop judging me.
I love this cute little crayon holder. It's so dang cute. She shows a tutorial………..of course she does.
Ok people, go pay her a visit. Enjoy!