Just for you, I've collected 20 Delicious Crockpot Suppers and Dinners that are all family friendly! You'll find this list of easy to make slow cooker dinners that you'll make over and over.
20 Delicious Crockpot Suppers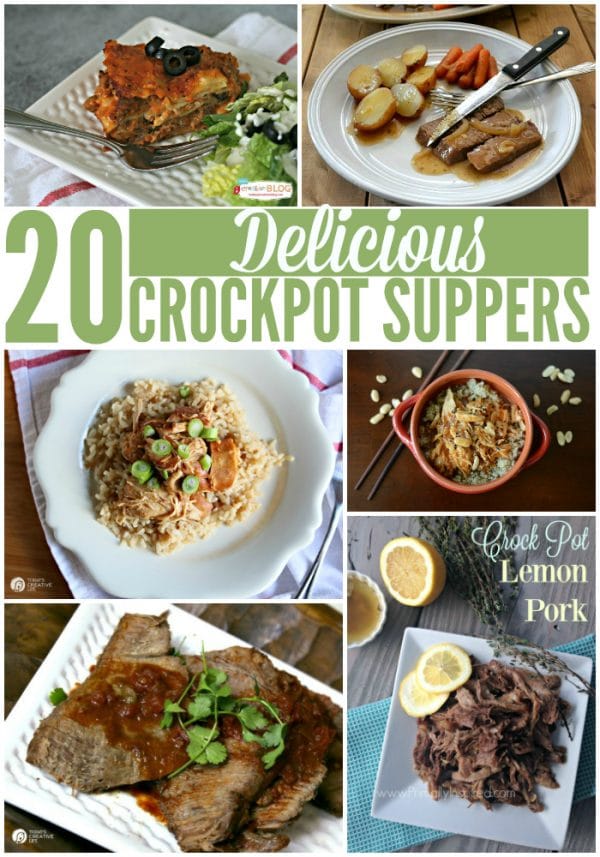 Living without my crockpot would be hard. Impossible. So why not own two of them? Both the larger 5 quart and 6 quart and every time I think I only need one, I find myself using both at the same time. Often, I'll start dinner in the morning and dessert in the afternoon. Slow Cooker Desserts are the best! I find myself thinking I need to purchase a smaller one for smaller recipes, like a Slow Cooker dip. If I told my husband that I needed another slow cooker, I'm pretty sure he's look at me like I had 2 heads.
Let's talk Crockpot Dinners. I've got 20 delicious crockpot suppers that will be perfect for the busy family. With school starting soon (ACK!), these slow cooker dinners will really come in handy. Honestly though, I use my slow cooker year round. Not having to heat up my oven in the summer is high on my list.

To grab the recipe for all 20 delicious crockpot suppers and dinners, just click on the recipe name. These are family friendly meals that even the pickiest eater will probably enjoy. Most, if not all, will have a print option for their recipe. I've gathered so many printed recipes from online, that I've created my own Recipe Binder. It was so easy to put together and I use it more than any other cook book. (Except my Crockpot Cook Books by my friend Stephanie of course.)
20 Slow Cooker Dinner Recipes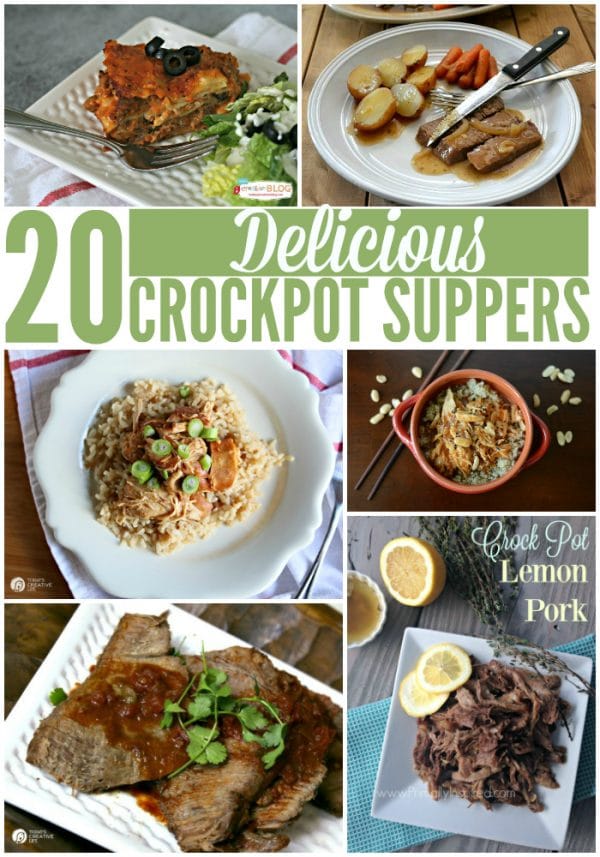 Follow me
Facebook | Pinterest | Instagram | Twitter
20 Crockpot Dinner Recipes
Dinner is saved with these 20 slow cooker dinner ideas.