Who couldn't use an adorable 2015 Calendar? It's FREE and it's downloadable. This 2015 Calendar FREE Printable is all yours when you become a Today's Creative Blog Subscriber!
I value my readers and would love to give you this free gift. I know it's not much, but it is pretty cute!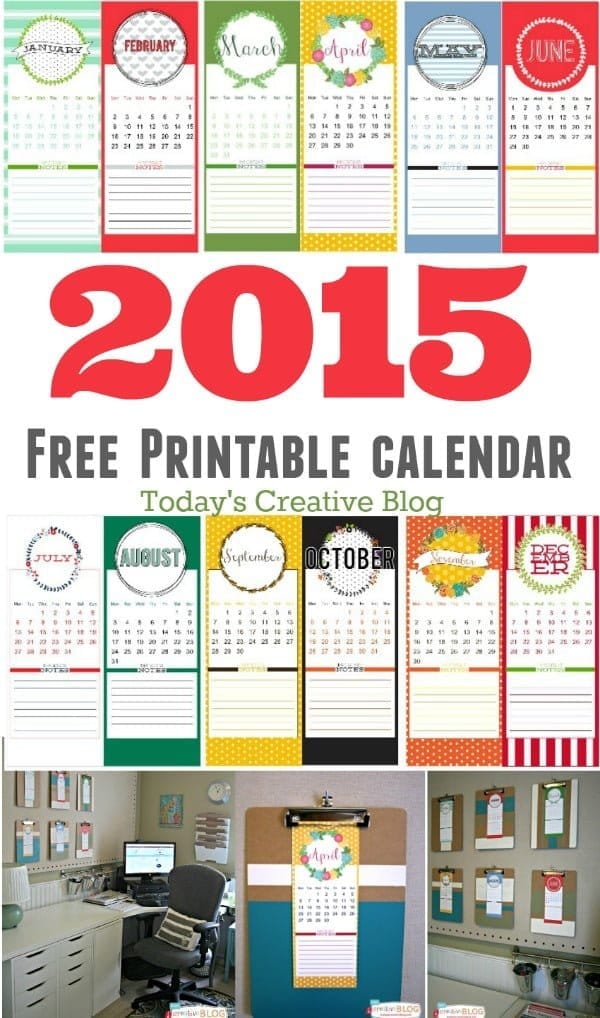 When you become a subscriber, you'll never miss another inspiring idea or delicious recipe from Today's Creative Blog. Because I respect your time, you'll only receive an email every 2 days, letting you know what's been posted. Subscribers also have exclusive benefits for printable gifts, discount coupons to sponsors and "Conversations with Today's Creative Bloggers" when they happen.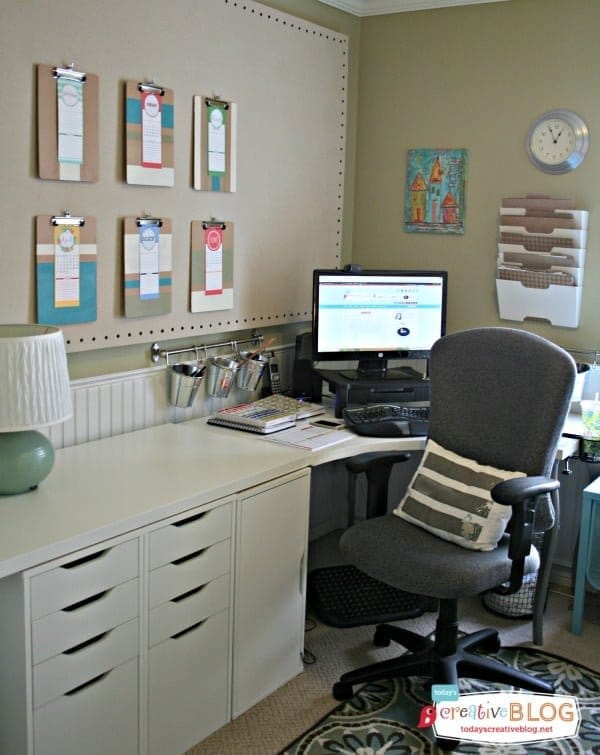 They look so perfect on my new clipboards in my newly updated office. I'm displaying the first 6 months…….only because I don't have 12 clipboards.
After you subscribe, you'll be automatically sent the link where you can download this beauty. There are 6 different downloads,containing 2 months each, or you can download the full folder.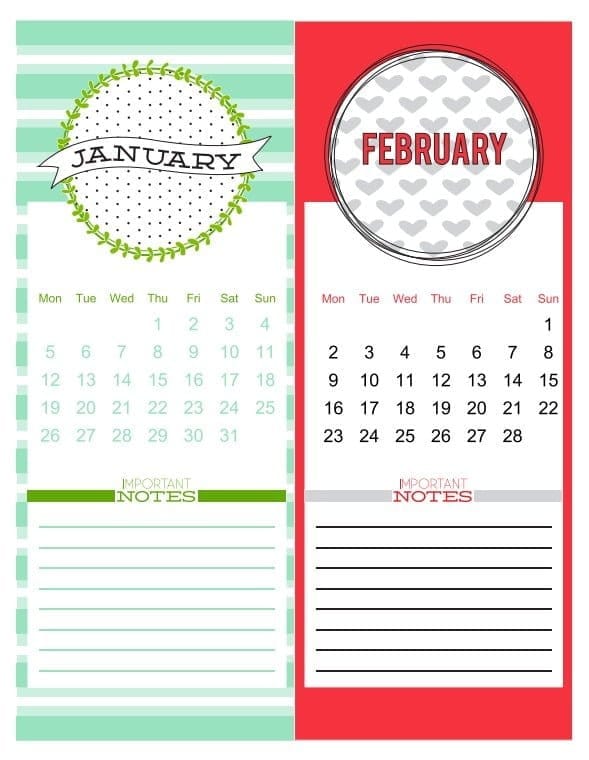 Be sure to check your spam folder…….just in case. If you don't see it, please shoot me an email at [email protected]
You'll also automatically receive the download link for the Baking Tips and Substitutions.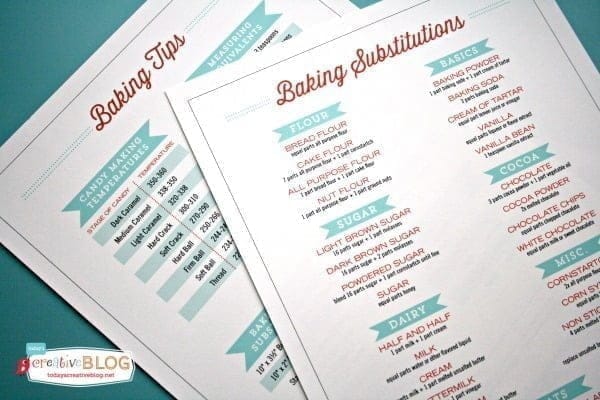 If you're already a subscriber, check your in box. I sent it to everyone yesterday.
Kiki & Company designed this specially for TCB. Once you download, all you have to do is click on the folder and print.
I'd print on a heavier cardstock so you can display it. I also tried printing on my all time favorite brown Kraft paper, and although you can't see the vibrant colors, I still like it.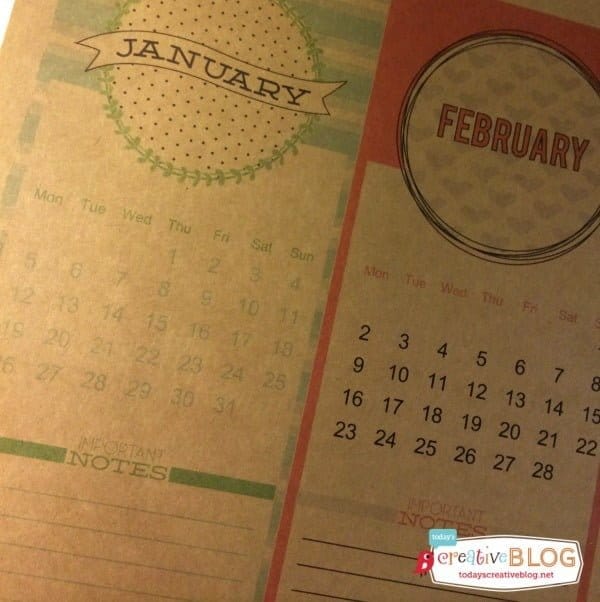 The photos you see here in my office, they are printed on white 8.5 x 11 cardstock. You can use a paper cutter to trim them into individual calendars or leave them doubled up on one sheet. The choice is completely yours.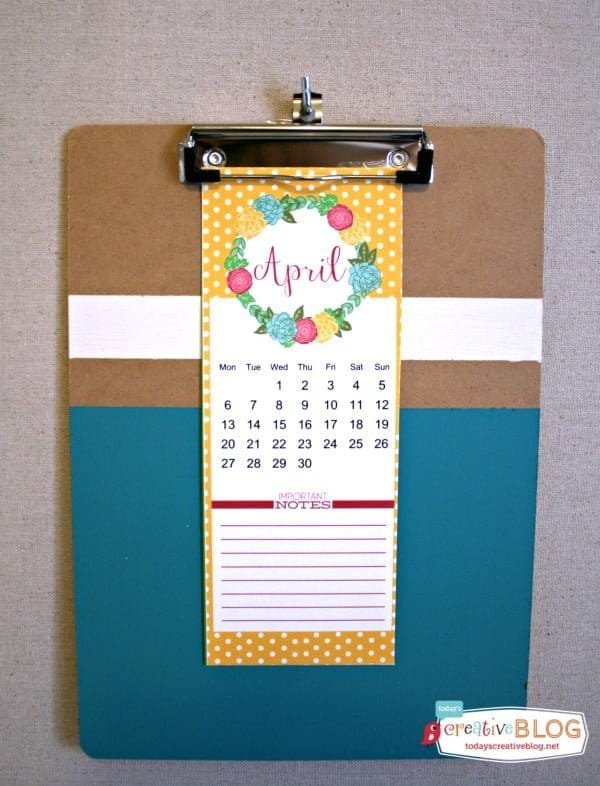 I trimmed mine and placed one on each clipboard, showing 6 months at a time.
If you're looking for another calendar, something you can write on, here's another free printable 2015 calendar.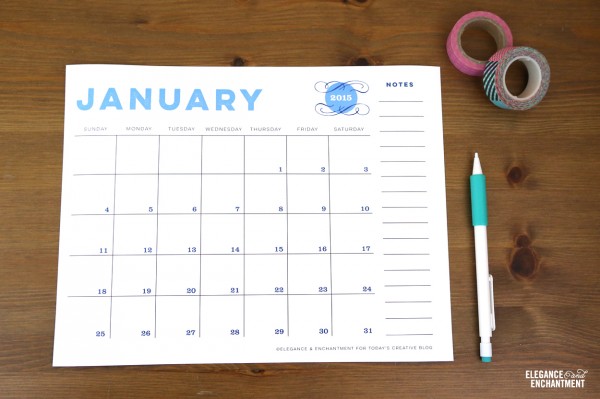 Every time I look up, they make me happy!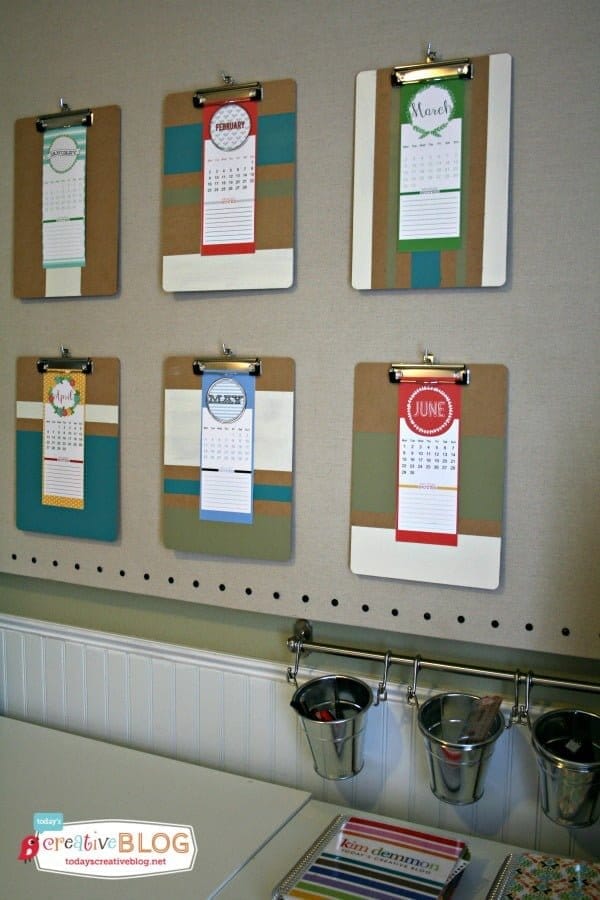 If you don't have room to display 6 or 12 at a time, try using one of those plexi glass displays. Another idea, is to punch two holes in the top and add them to 2 book rings.

Supply List is for your convenience and from my affiliates.
Follow Kim in Instagram
Follow Kim on Pinterest