I'm a little late with this water color free printable 2016 Calendar Printable!
It seems like it was just Christmas and boom….. it's suddenly February. I know I've been living in a bit of a fog, trying to get caught up, but I was shocked to see that I hadn't posted this 2016 calendar much sooner!
2016 Calendar Printable
Of course I have the free printable 2016 Calendar designed by Elegance & Enchantment, which is perfect for people who like a clean look. If you're still searching for the perfect calendar and planner, I may have it on my 2016 Calendar Pinterest Board.
This yearly at a glance calendar is a bit more whimsical.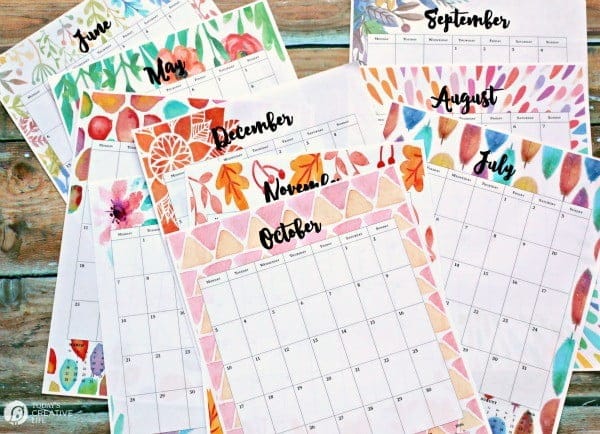 I just love the look of watercolors and thought you may also enjoy having a monthly calendar that brings a little creative inspiration each month. You could print them all or month to month. I'm hanging 6 months at a time on my ColorBlock Clip Boards in my office. It's nice when your calendar also serves as art!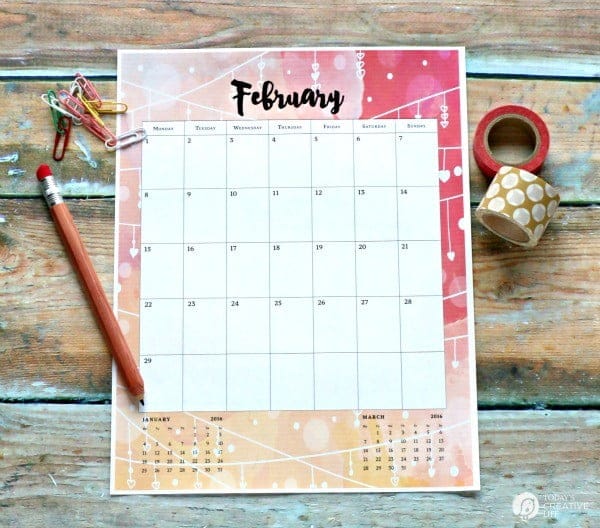 Another great idea is to print on a thicker white cardstock and have it bound. That way all the pages are connected, then you can just hang where ever you typically hang your calendar in your home. Any of the big box office supply stores can do that for you, or maybe you have your own binding machine? They can be a little spendy if you're only using it for a couple of yearly calendars, but this one also allows you to make scrapbooks too.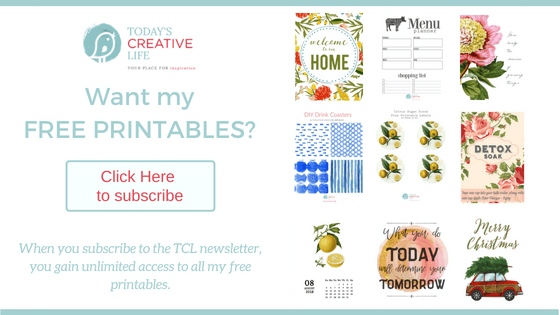 If you've got a child in elementary school, they usually have one in the workroom you may be able to use. You should probably print out a full calendar for the teacher too!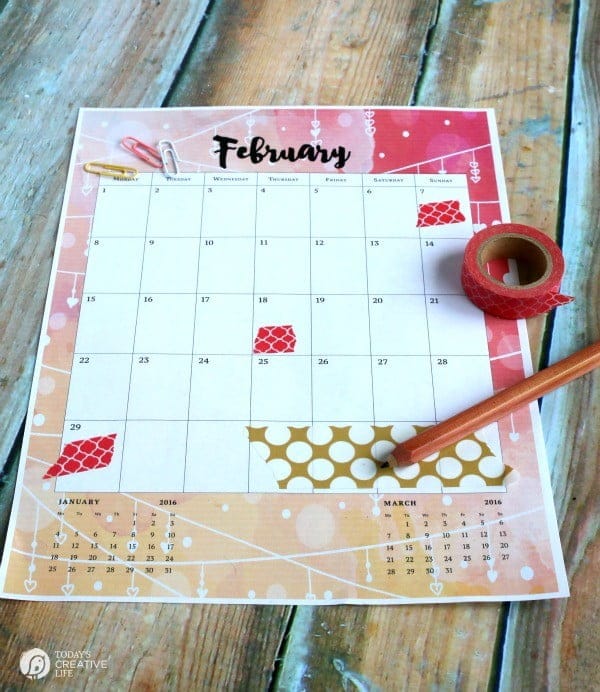 So here we are…. February. I've got my washi tape out to mark a few appts.
Grab a few colors of Washi-tape for scheduling different events or color code for family members.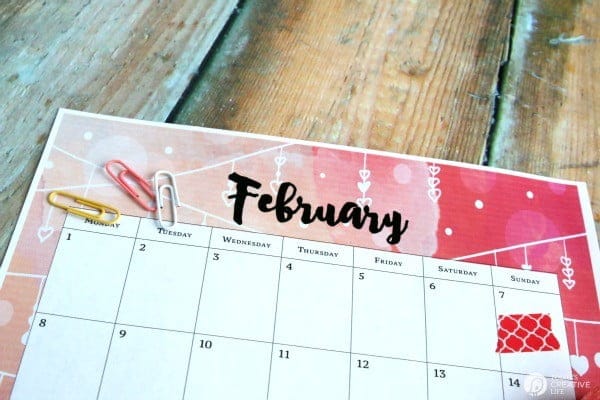 Download Your FREE 2016 Calendar Here
For more Calendar Ideas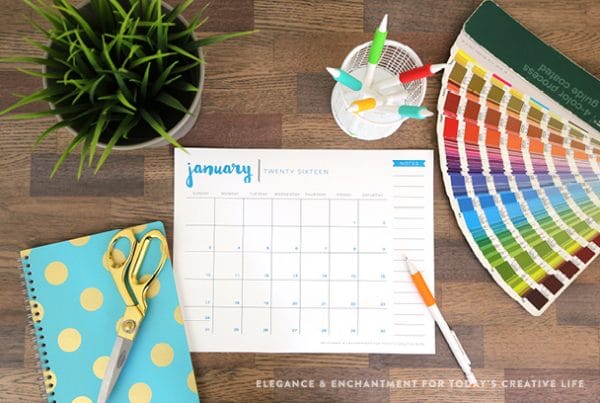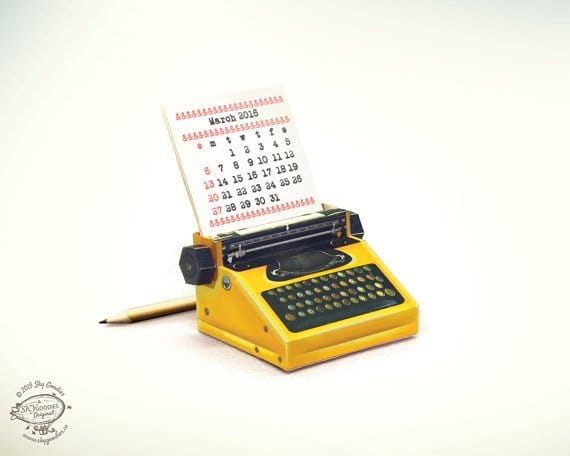 This post contains link to products you may find helpful. These are referral links.