Here it is! Here's your 2017 Printable April Calendar! See what happens when you look away for a second? You forget to post the 2017 Printable April Calendar. Keep scrolling for the download for this printable April Calendar. It's near the bottom.
This is just for the month of April, but if you're looking for a printable calendar you can print out the rest of the year, you'll like either one of these.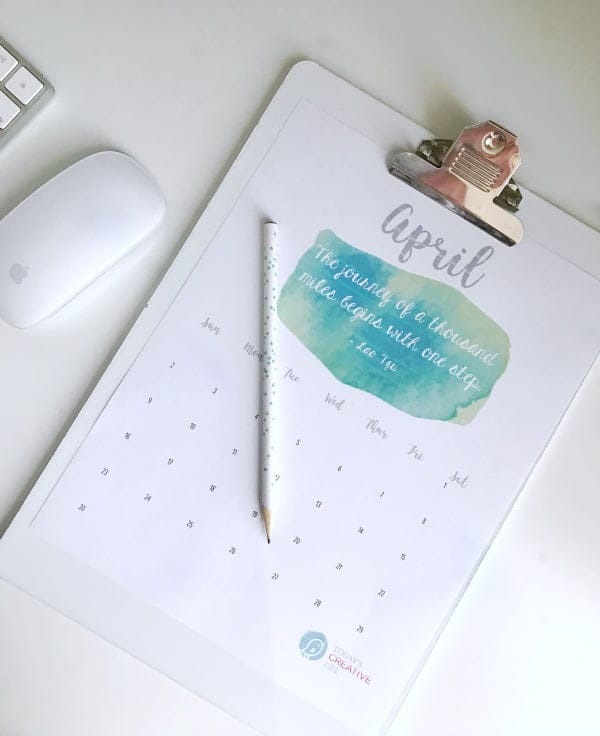 Truth be told…. March really snuck up on me! How can it be the end of March already? Life is going at warp speed, especially this past week.
I've got a husband who is flying out for the March Madness final four (thanks to his brother who nabbed some tickets!) and he's like a giddy toddler on Christmas morning. And I've got a son who is heading to the mountain tomorrow last minute for spring break snowboarding and "oh by the way mom, I've been asked to Prom and it's in 2 weeks". He's gotten off so easy by never having to ask anyone to both Homecoming and now Prom. Little stinker.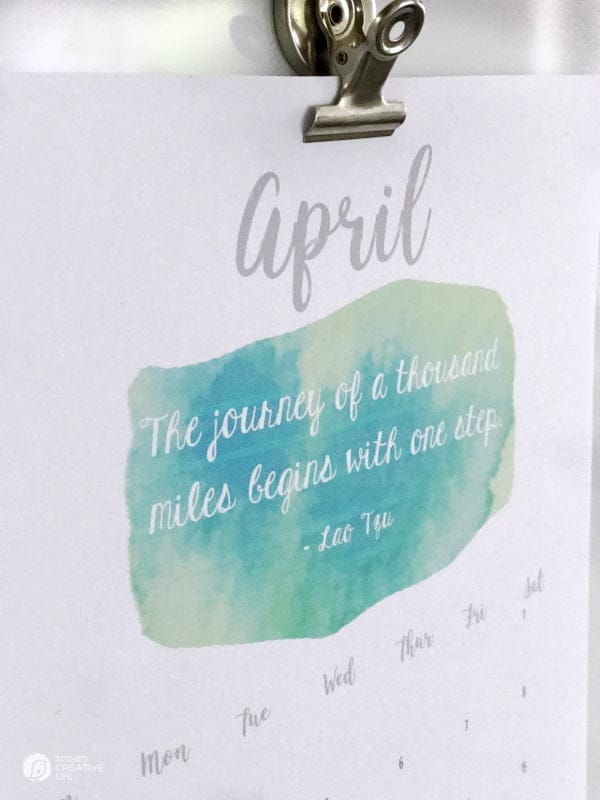 March Madness has a whole new meaning to me!
So Hello April!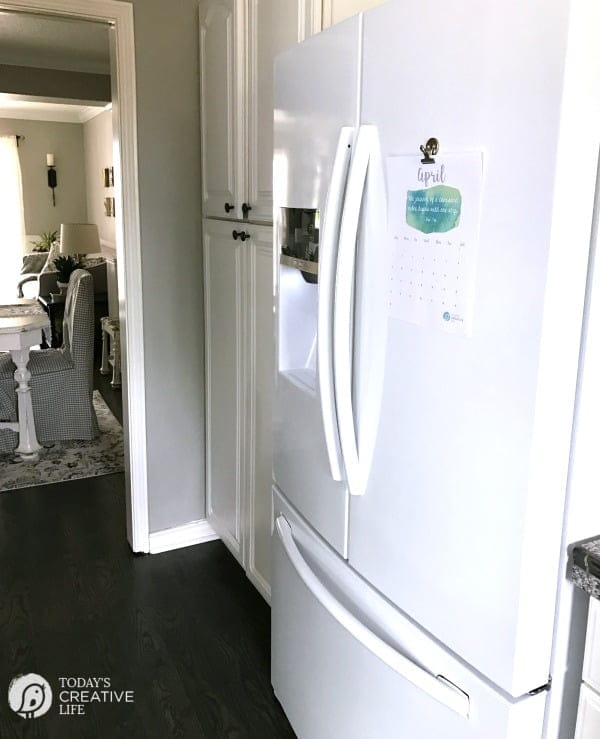 What's happening this month?
I've got a few fun posts in the works to keep an eye out for.
After whipping my DIY Distressed Gold Leaf Terracotta pots, I also created a fast DIY Daisy Wreath. I'll be sharing that soon.
I've also been recipe testing a new recipe for healthy peanut butter cups using coconut oil and the taste testing has been DELICIOUS! I should be able to share those by next week.
If you've missed the previous months of this calendar, but you'd like the quotes for any reason, here they are. They would be great for card making!
DOWNLOAD YOUR 2017 PRINTABLE APRIL CALENDAR HERE!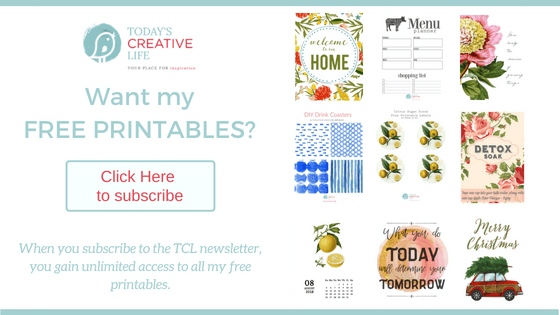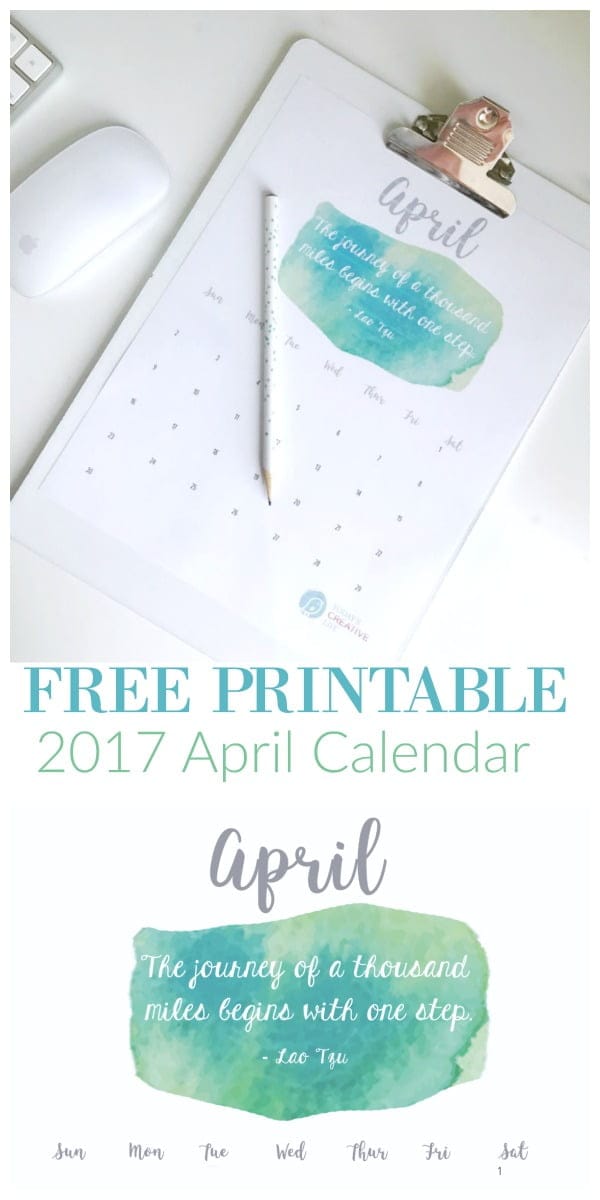 ---