I'm a little late in getting this 2017 Printable Calendar out to you! Hopefully, you downloaded the other printable calendars I have. The 5 x 7 size 2017 Calendar Free Printable or my monthly download. Grab the January 2017 Free Printable Calendar or the February 2017 Printable Calendar. I'll issue each new month a week or so before the new month begins.
2017 Printable Calendar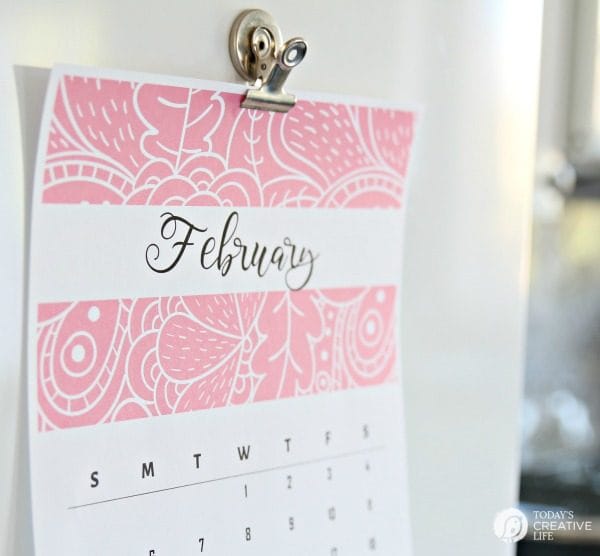 I'm the kind of person that needs a physical calendar in my office and in the kitchen. I know I could just look at my phone, but I still like to look at a physical at a glance calendar.
I wish I could make the jump to all digital for my planning calendar, but I'm old school. I like one I can write in. I've used the Erin Condren Life Planner calendar (referral link) for years. I like being able to personalize my cover with the Today's Creative Life logo. It's the little things.
This 2017 Printable Calendar is for the full year. Print as you need, or print it all at once.

How to print your own 2017 printable calendar
Click here to download your own 2017 printable calendar.
Open the file on your computer.
Load your printer with the type of paper you want your 2017 printable calendar on. I prefer mine on a little thicker paper than typical printer paper. I use a light cardstock.
Print
If you'd like all your pages bound together somehow, there are a few options. (some links are affiliate links)
Staple – I know it sounds so simple, but there's nothing wrong with using staples to staple the corner so you can flip through.
Spiral Bind: Take it to Office Depot, Staples, UPS Store, any office supply and they can bind it.
DIY Binding: If you want to do this yourself, you can purchase your own binding machine and do it right at home.
Binding Rings: You can use a single hole punch to punch a hole in the upper corner or use a 3 hole punch along the side and use these binding rings.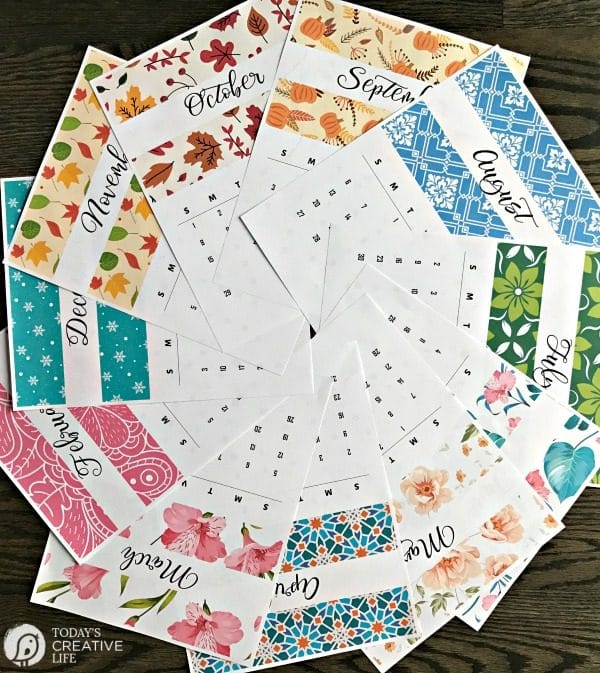 ---
More Free Printables