Yes, yes I know that I'm late in posting this 2018 Printable Calendar! But, it's OK. There is still plenty of time to get organized and enjoy this free calendar that's so beautiful with all the vintage fruit!
2018 Printable Calendar with Vintage Fruit Botanicals
Believe it or not, I had this finished in December, but you know how life gets really full and you just have to let go of a few things so you can enjoy and savor the moment…. like the holidays… and having your son home from college.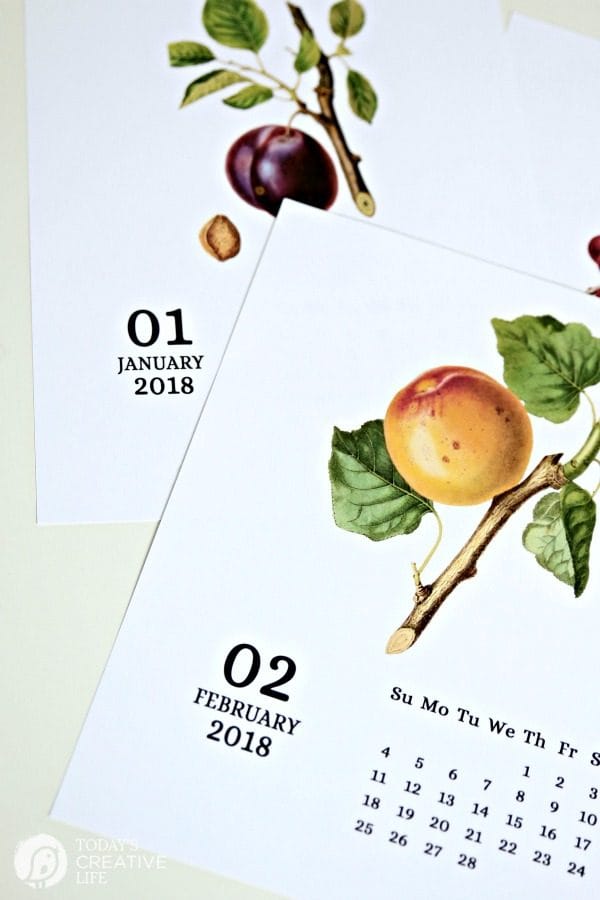 I LOVE botanicals and vintage fruit and veggies! Remember when I made the free printable vintage botanical fruit banner? Or those really cute DIY Botanical Coasters. That was a fun DIY craft!
This 2018 printable calendar will be so beautiful hung in your office, on your fridge, or on a clipboard!
Like I always say, you can always take all 12 months to a store like Staples and ask them to bind it. Or if you think you want to do it at home, get your own home binding machine.
How to Print your Printable Calendar
Supplies Needed:
Printer: I currently own this model which cartridge free printing. The ink lasts FOREVER! More information about it below. But I've also owned this one and it was a fantastic value for the low price of $59.99!
White Cardstock – I like using 65 lb. Anything heavier makes my printer cranky sometimes.
Open the downloaded file on your device.
Load your printer with cardstock and click print!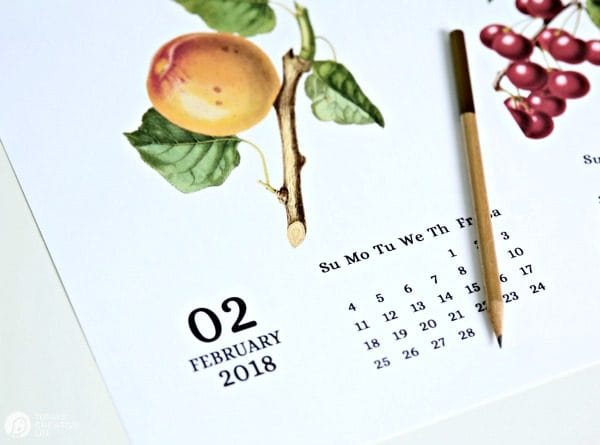 This 2018 printable calendar is so beautiful that you'll want to use a paper trimmer to trim the calendar portion off and use the botanical images for something. Frame them, craft with them…. something! They're just too pretty to throw away!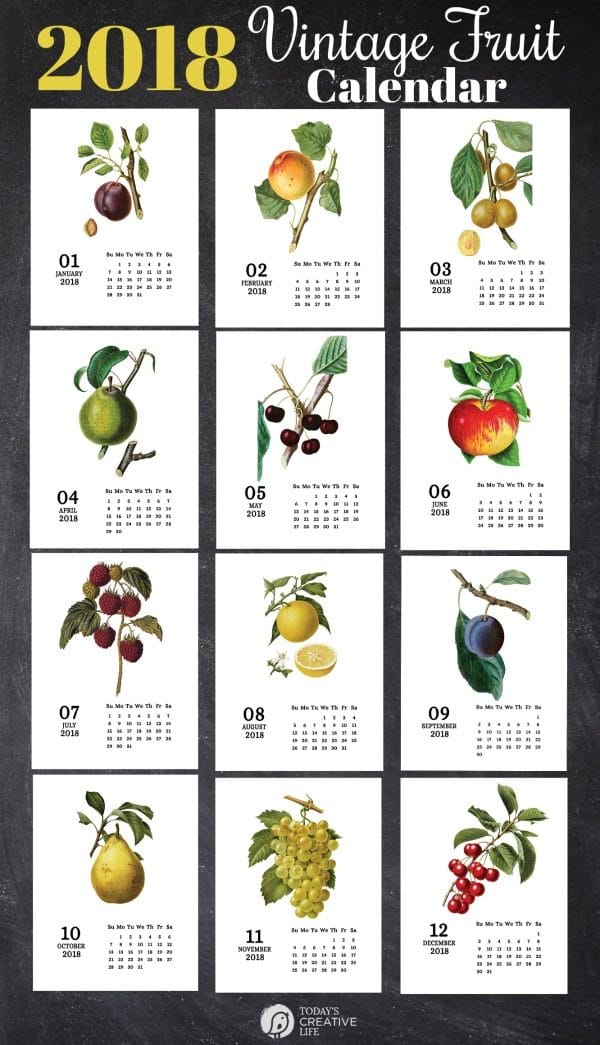 ---
Ok, about that printer.
Epson sent this to me about a year ago and I have been happy with it. It had some fits the other day with some really thick paper, so I just removed it and went back to my regular. Probably my fault.
I haven't had to change the ink once and I print a LOT! It was easy to set up and I've even printed from my phone with ease! It's been the easiest printer by far.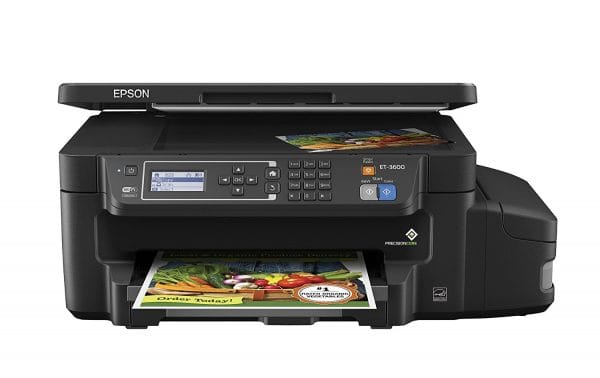 Cartridge-free printing — comes with up to 2 years of ink in the box (1).
Includes enough ink to print up to 11,000 pages black/8,500 color (2) — equivalent to about 50 ink cartridge sets (3).
Save up to 80 percent on ink with low-cost replacement bottles (4) — plus easy-to-fill, supersized ink tanks.
Save up to 50 percent on paper — auto 2-sided printing.
Load paper less often — 150-sheet paper capacity.
---
Free Organizing Printables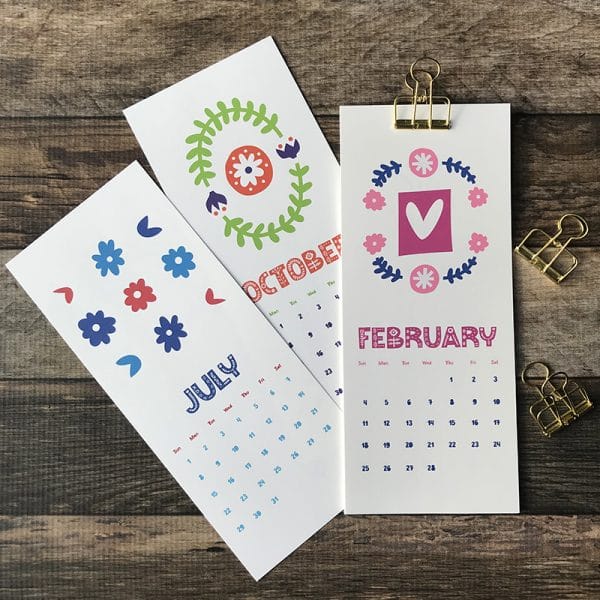 Scandinavian Calendar for 2018
Farmhouse Printable Grocery List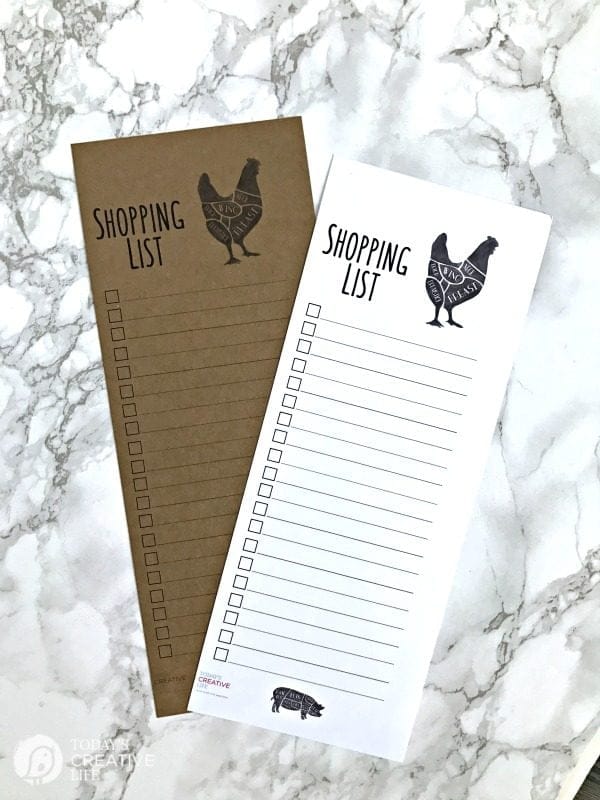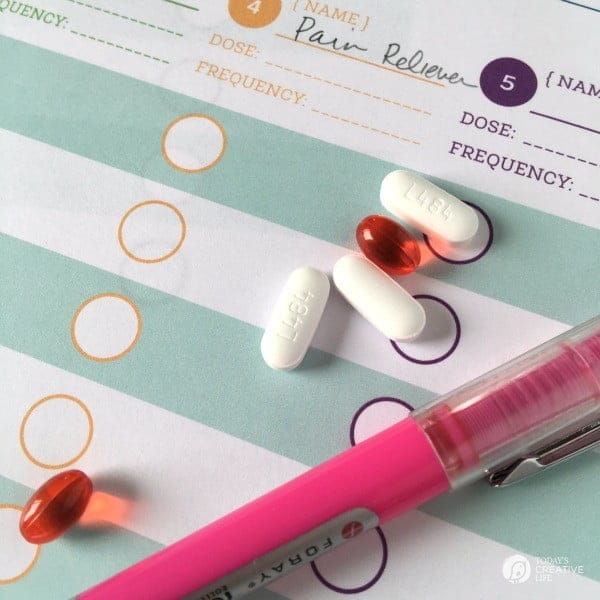 Printable Medication Log