5 Germiest Hot Spots in your HOME can be prevented with the tips I'm going to share with you today!
You'd have to be living under a rock to not know it's cold and flu Season. Everywhere I go, I'm hearing people cough, sniff, sneeze or blow their nose. I can't help but cringe every single time. I'm sure their doing their best and just trying to get through the day, all the while I'm trying to do my best and not catch the dreaded flu or cold. Did you know….A recent study found a strain of the flu virus was present on 60% of common household items in homes with just one sick kid? 60%? ACK! I'm going to give you a run down on 5 germiest hot spots in your home, plus few more that I hit, that you probably haven't thought of.
5 Germiest Hot Spots in your HOME!
I'm the germ ninja when it comes to my home and this year I've teamed up with Clorox and armed my cleaning arsenal with my favorite products.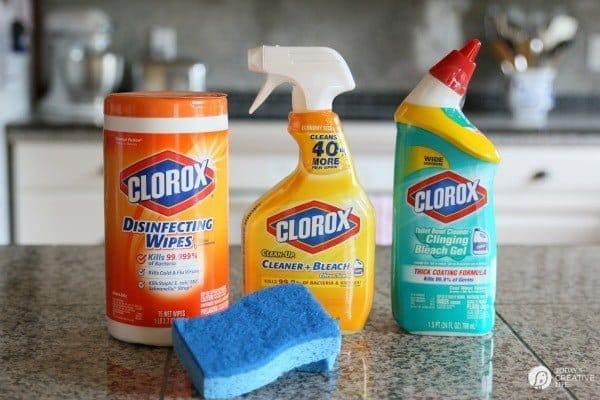 Clorox Cleaning products kills 99.9% cold and flu viruses and kills 99.9% of germs that can live on surfaces for up to 48 hours! Kills staph, E,coli, salmonella, and strep! You bet I'm using Clorox products!
5 Hot Spots in your Home you need to Clean.
Common Doorknob
Kitchen Drawer knobs
Bathroom Sink
Kitchen countertops
Bathroom Faucet
This is a great infographic! Keep reading for my continued list.

I'm adding to that list and sharing what I clean with my favorite Clorox product, the Clorox® Disinfecting Wipes.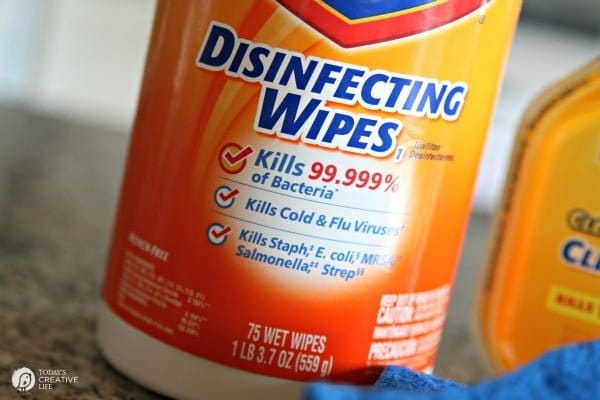 Clean the Remotes
I am always shocked how filthy these are.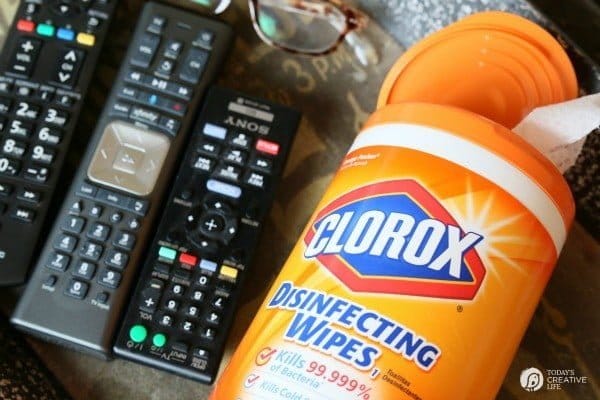 Phones
Your land line phone can be germy enough, but your cell phone really needs it.
Game Controllers, Keyboards & iPads
Kids are always using these, so you know they're going to be a hot spot of germs.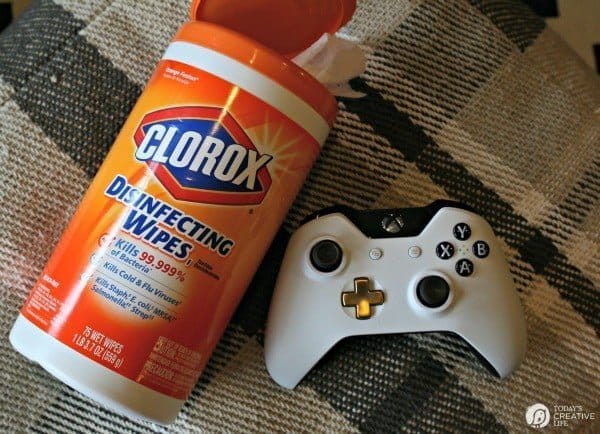 Door handles, kitchen knobs, Fridge handles, toilet flusher
Any touch point that gets regular contact is going to be a hot spot. All these are in my quick germ round up using a Clorox® Disinfecting Wipe.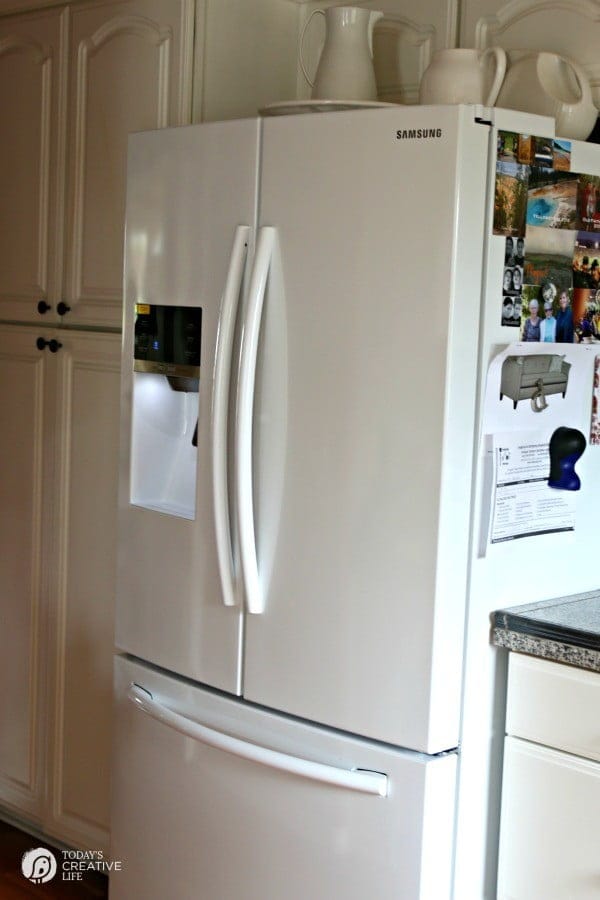 Laundry Basket
Many people place their dirty clothes in a laundry basket, and then after washing all their clothes they place them back in the same basket to put away. Did you just have a light bulb moment? Yea…. those baskets are germy! Wipe them out!
Steering Wheel
Yep the car! Wipe down that steering wheel, and any other handle you may touch regularly in your vehicle. Gear shift, keys, blinker, light switch, parking brake, radio buttons, etc….
Yoga Mat
When I used to teach fitness classes, I brought along a tub of the Clorox Disinfecting Wipes so that the members could wipe off the mats before using.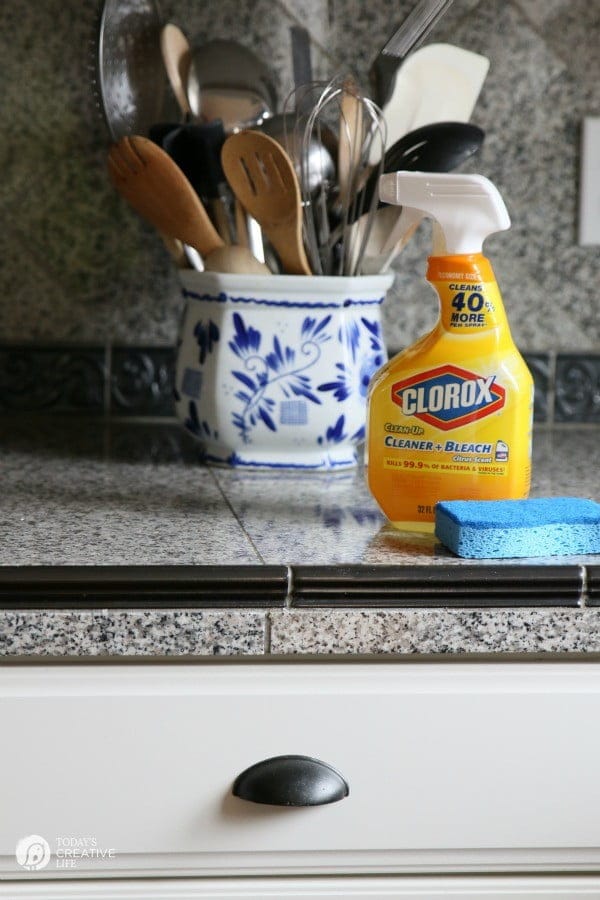 Once you get thinking, you'll realize there are so many areas in your home where germs can hide out. That's why I like using the Clorox Health and Wellness suite of products to keep my home free from cold and flu causing germs.
This post is sponsored by Clorox. Although I was compensated for my time, my opinion about products and how I use them are 100% mine.