Last year our family traveled to Yellowstone. This year San Francisco! Since I was already in San Jose for BlogHer14, it only made sense! I had never been to San Francisco (gasp!) and I wanted the perfect San Fran experience.
Airbnb | Family Travel Made Easy
While in San Francisco I had the opportunity to work with Airbnb. Airbnb is a better alternative than staying in a hotel. "Rent unique places to stay from local hosts in 190 countries", which means you are staying in a real home, not a hotel. We stayed at an Airbnb in San Francisco and I am confident saying that it made our vacation better and definitely more unique!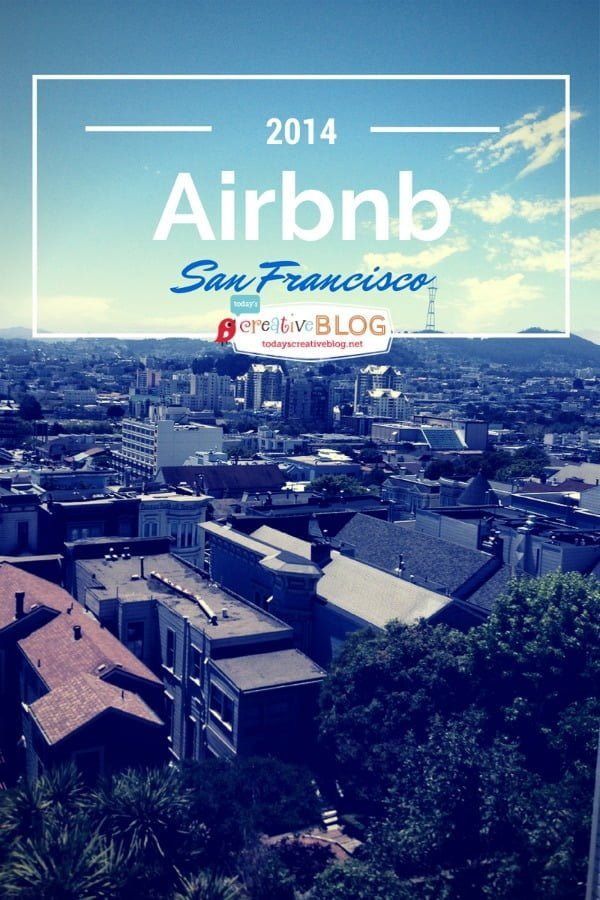 By staying in a private home, we could immerse ourselves into the local culture, have more room, and live as a local. Our rental situation was a full home rental, although there are just rooms to rent on Airbnb as well.
Sign up for Airbnb using my referral! You'll get a $25 credit!
Airbnb is very easy to navigate in finding a space that sparks your interest. If you know exactly what area you'd like to stay in, you simply use their Neighborhood Guide and search filters to find what you need and something that matches your style. We needed something close to the wharf and attractions. We also needed free parking and easy access to mass transit. And because I am who I am, I knew I needed something that was stylishly put together.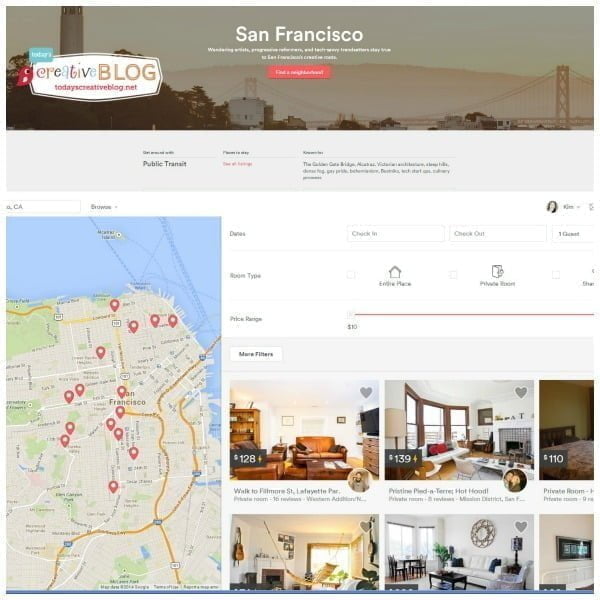 Shopping around for a place I wanted to stay in San Francisco was fun! I mean, who doesn't love looking at home interiors?
We found the coolest place. It was stylish, colorful and modern. It had a great view, free parking, close to what we needed and within 30 minutes of placing my interest in renting, we were done! The host was quick and professional. Our added bonus was she had cats! We love animals, so this wasn't a problem for us.
Her home was the top floor of a very old typical San Francisco Victorian home. See the listing here.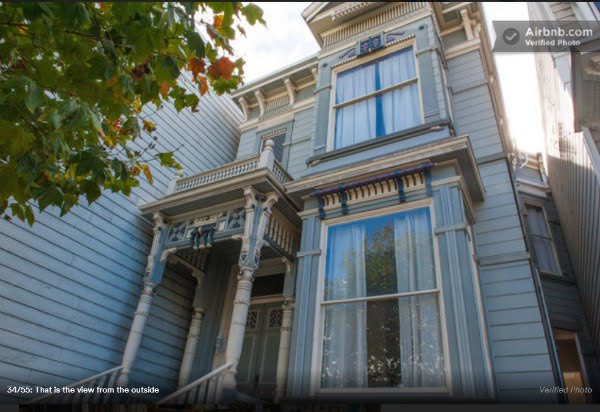 After making our way up the stairs, we were delighted with the home! Lots of colorful art, comfortable places to sit for relaxing or working. It was full of natural light!
The kitties ran to greet us right away. When she told me she had Cornish Rex kitties, I was expecting something completely different. They were all about my son at first and would not leave his side.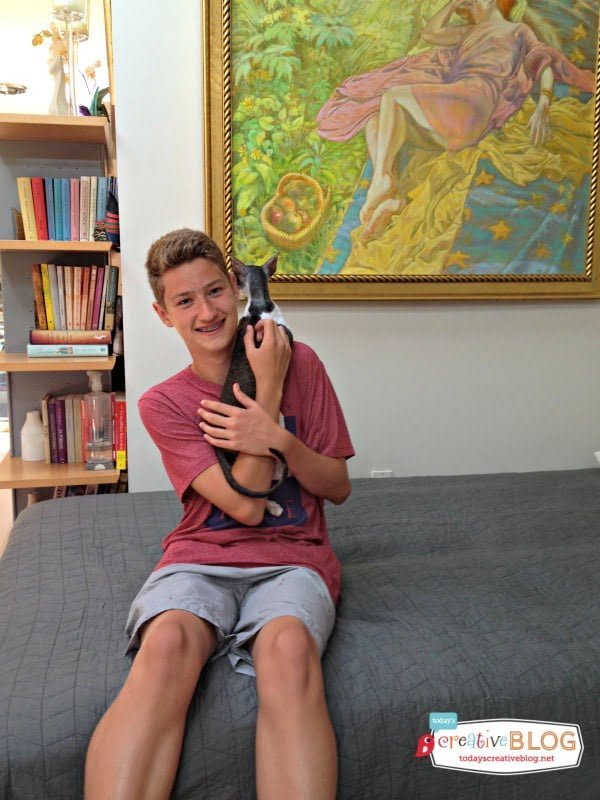 I posted a few photos of them on Instagram. It took me only about 3 minutes to warm up to them since they had the most adorable personalities which over rode the interesting looks.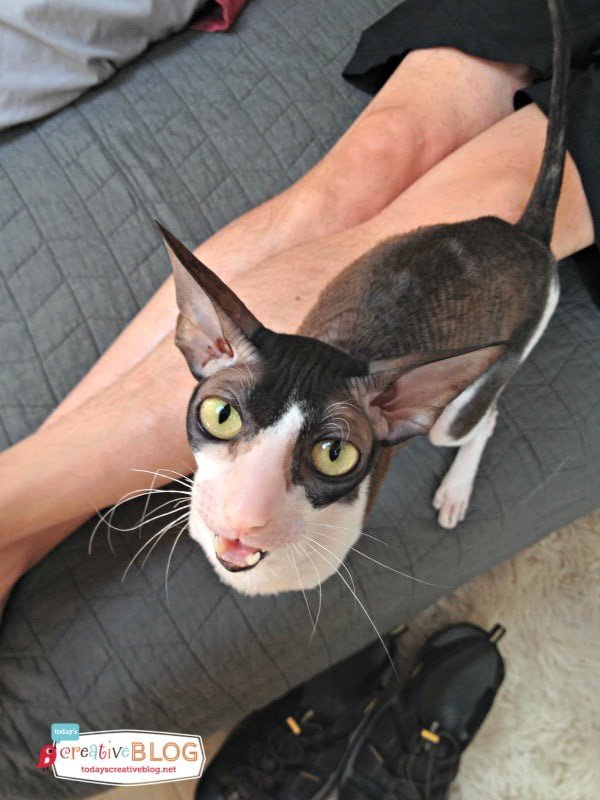 They LOVED sitting on my shoulders while I worked and I couldn't believe how soft their fur was…..what little fur they had.
They preferred my son's lap, so a lounging teenager was perfect for them. Because they loved him so much, we put him in charge of scooping duty.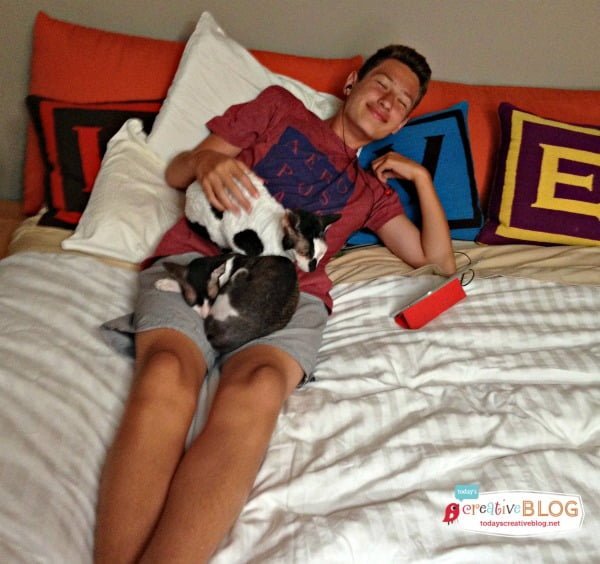 After getting settled, we headed out for some lunch and found the suggestions the host left very handy. She told us where the locals hang out, where we could find sushi, a grocery store, etc. We ventured up one block to this beautiful park (Lafayette Park) for the most amazing view.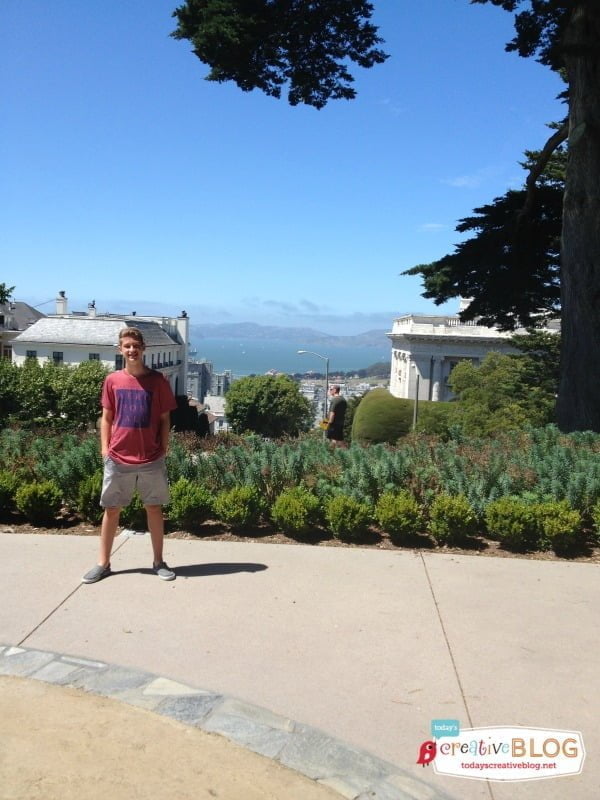 We were only about 5 minutes away from the Presidio Park where we could really see the Golden Gate Bridge. It was the perfect evening for a few photo opps.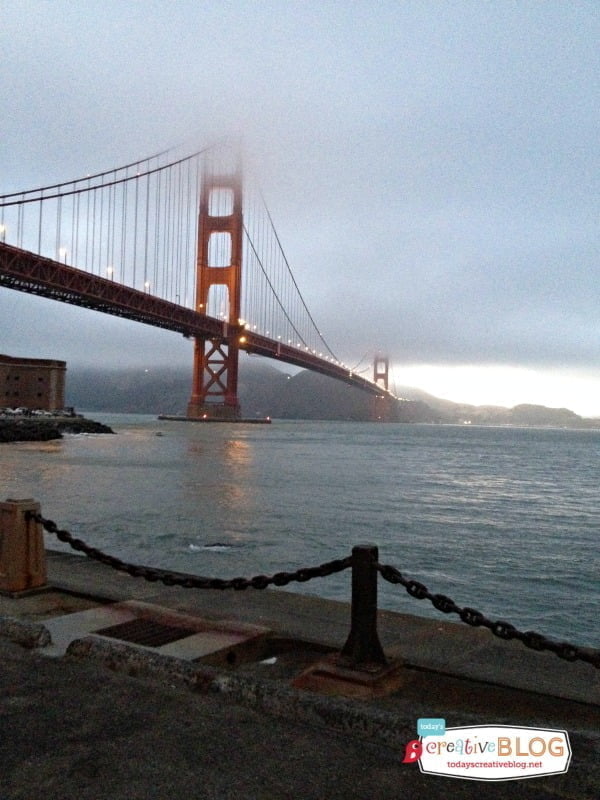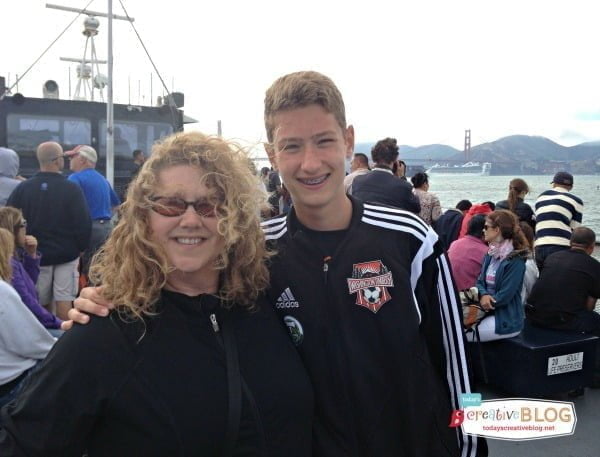 We took a cruise while there and hit up many other SF attractions. Being centrally located made it so easy!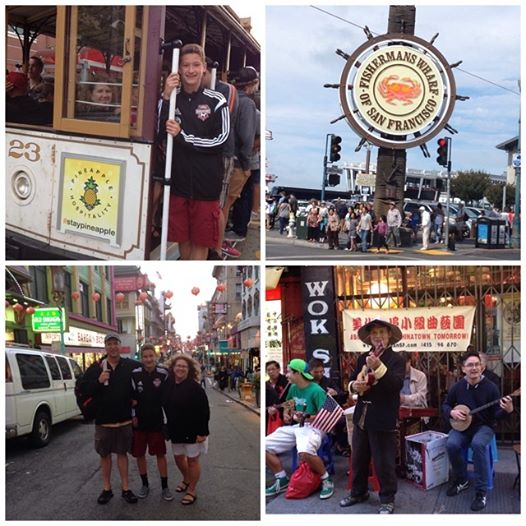 I'm positive that had we stayed in a typical hotel, our San Francisco experience would have lacked depth as well as leaving us more exhausted from the lack of comfort and space a typical hotel room offers.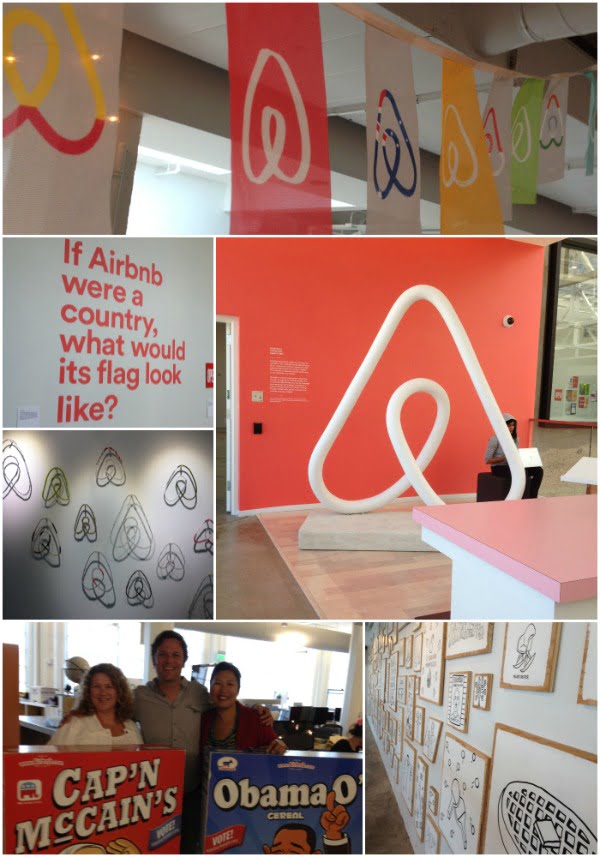 One of the highlights, was being able to visit the Airbnb headquarters and seeing my friend Dennis who works there. I've been wanting my photo with those cereal boxes for a very long time. Lucky me, I was able to coordinate my visit with Jyl from Mom it Forward and my new friend Sheila (founder of Clever Girls Collective) .
Something that I find exciting is that Airbnb has opened an office in Portland! And they have named Bend Oregon (the general area I was raised) as one of the most hospitable cities.
As you can tell after staying in an Airbnb for the first time, I'm sold! We loved the experience and look forward to many more!
My opinions about Airbnb are 100% mine. Airbnb offered me lodging compensation in exchange for an honest review.