Quick and easy appetizers for any potluck or party. This Asparagus Swiss Mini Quiche Recipe is perfect for brunch too!
You're going to love this Asparagus Swiss Mini Quiche recipe. This is one of those foods that sounds and looks so fancy, but is SO SO easy to make.
Asparagus Swiss Mini Quiche Recipe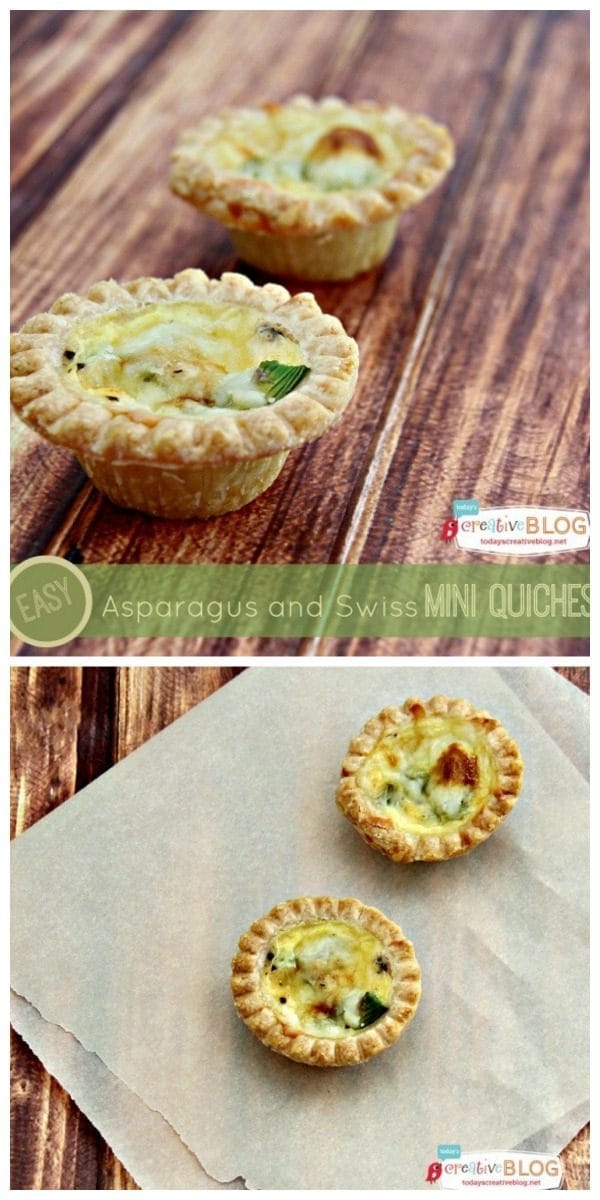 Tuck this recipe away for the next time you need a quick appetizer or finger food for a potluck or party. This recipe will make you look like a rock star in the kitchen and you'll have something pretty to set on the food table.
Add a variety of different ingredients to create your own flavor. You don't have to stick with the asparagus and swiss, you could certainly use different types of cheese or add a meat. The possibilities are endless. I'm excited to try one with shrimp.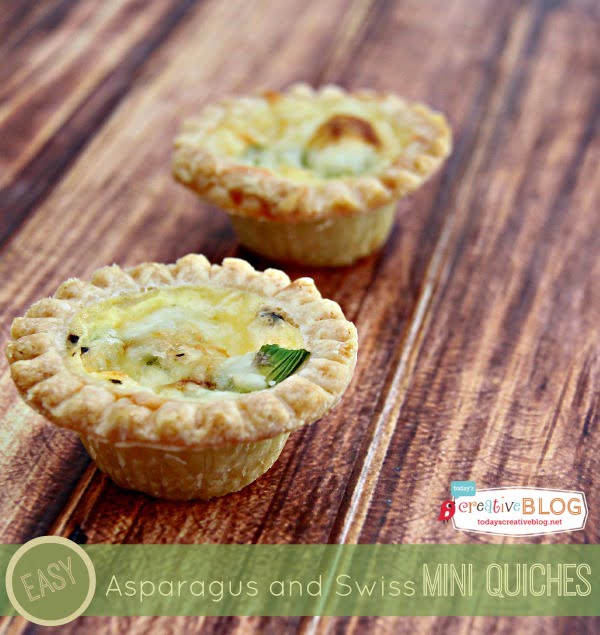 These, of course, would be great for brunch or Sunday breakfast. Why not shake things up a bit?
Who knew these were so simple. I'm kicking myself for not trying these earlier. The store bought mini quiche crusts will become your new best friend.
How to Make Mini Asparagus Swiss Quiches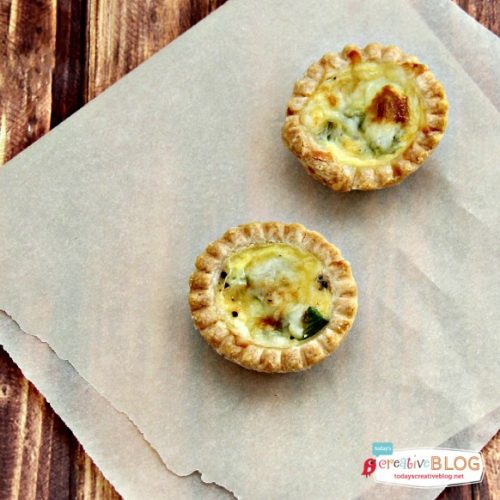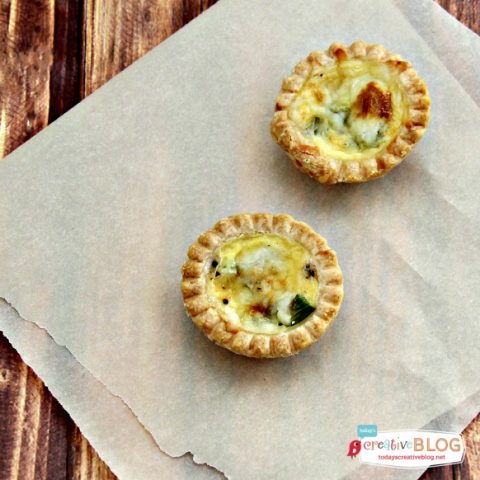 Asparagus & Swiss Mini Quiches
Yield: 12
Prep Time: 10 minutes
Cook Time: 12 minutes
Total Time: 22 minutes
Serve at your next party or brunch.
Ingredients
12 mini quiche shells
1 egg
½ cup milk
½ cup grated or chopped Swiss cheese
2-3 Asparagus stalks chopped (cooked)
Salt & Pepper to taste
Instructions
Preheat oven 350°F.
Defrost mini quiche shells at room temperature.
Whisk egg, milk, salt, pepper until combined.
Place a bit of cheese on the bottom of each shell, then a couple of pieces of asparagus, then cheese on the top.
Pour egg mixture into each shell until a bit less than full.
Bake for 12-15 minutes until you can insert a toothpick.
Try these for quick party food recipes.