With the colder weather, it's pretty common for me to have a pot of chili simmering for dinner. I love cornbread with my chili, and I love avocados. I got a crazy idea to mix the two. I looked up Avocado Recipes to find that it's pretty common to bake with avocados. They make a great substitute for butter. I've been wanting to try this Mexican Corn Bread recipe from Mique at 30 Handmade Days.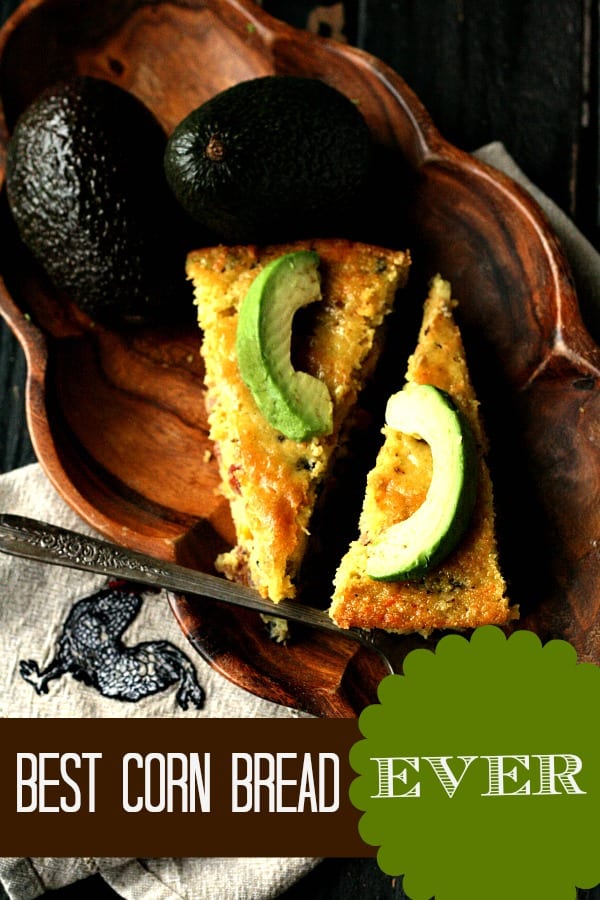 I experimented and changed it quite a bit, but it was still delicious! The avocados made it SO moist! It was a hit with the family and the perfect complement to our chili. Anytime I can work healthy fats into my diet, I do it!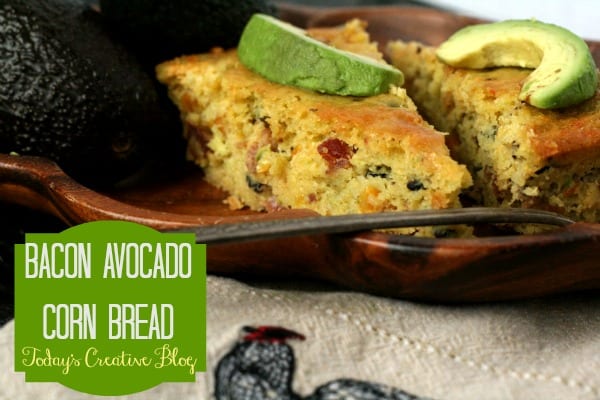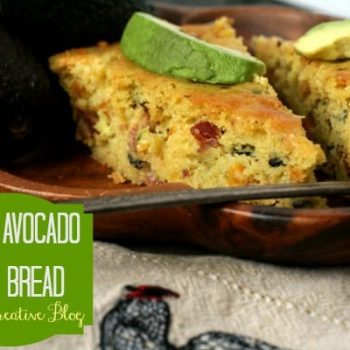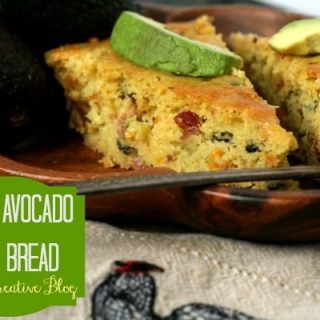 Avocado Recipes – Bacon Avocado Corn Bread
Yield: 6
Prep Time: 10 minutes
Cook Time: 50 minutes
Total Time: 1 hour
Avocado Bacon Corn Bread is moist and best eaten with a bowl of soup or chili.
Ingredients
1 c. Avocado ( 1 1/2 regular size avocados)
1/2 c. sugar
4 eggs
1/2 can cream style corn (1 lb can, use 1/2)
1 1/2 cup cheddar cheese
1 small can sliced olives
1 c. chopped cooked bacon
1 1/4 c. flour
1 c. corn meal
4 tsp. baking powder
1/4 tsp. salt
Instructions
Preheat your oven 350 degrees
In one bowl, mix flour, corn meal, baking powder and salt. Set aside.
In a separate bowl, cream sugar and avocado, add eggs and continue to mix.
Add olives, cheese, corn, and bacon. Mix
Add flour mixture slowly. Mix
Pour into a greased and floured baking dish 9x13 or round baking dish.
Once placed into the oven, reduce the heat to 300 degrees.
Bake 50-60 min.