The first day of school will be here sooner than you think! This day is happy for some, and sad for others, which makes it the perfect day for mom's to gather together for support and celebration.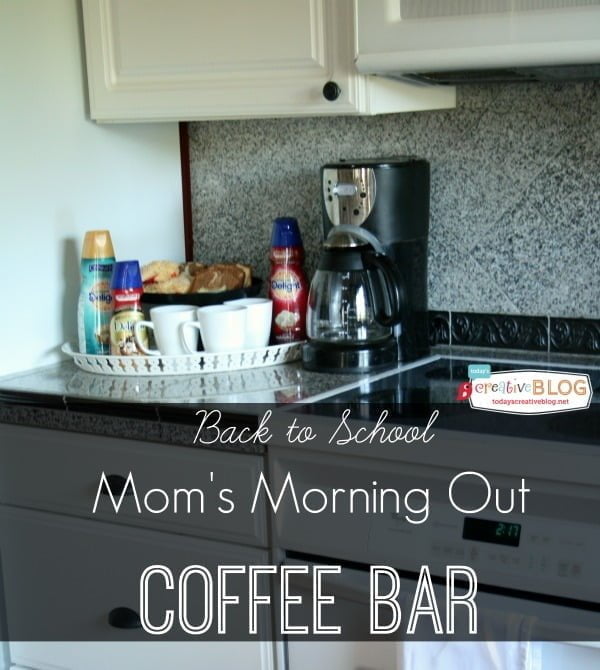 Why head to the local coffee shop, when you'd probably all be more comfortable in someone's home. You can create this inviting and quick DIY Coffee Bar for Mom's in a matter of minutes. This coffee bar feels fancy, but it's really very simple! Just a few treats, coffee or tea and of course International Delight Coffee Creamers.
The secret is adding a few flavor varieties of International Delight. There are so many choose from, you could really spoil them.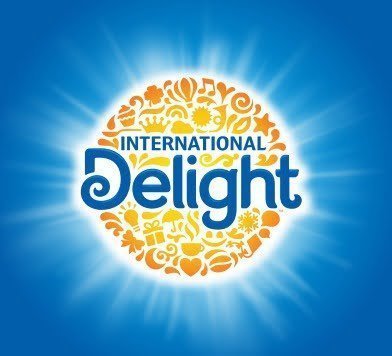 They've got their Classics: Hazelnut, French Vanilla, Salted Caramel Mocha just to name a few. Or their Coffeehouse Inspired: Caramel Macchiato, Amaretto Cafe, White Chocolate Mocha and several others. How about their American Flavors: Cold Stone Creamery Sweet Cream, Almond Joy, Cinnabon and many more. Let's not forget their new sugar free and fat free variaties. See International Delight Flavors Here and get yourself a coupon!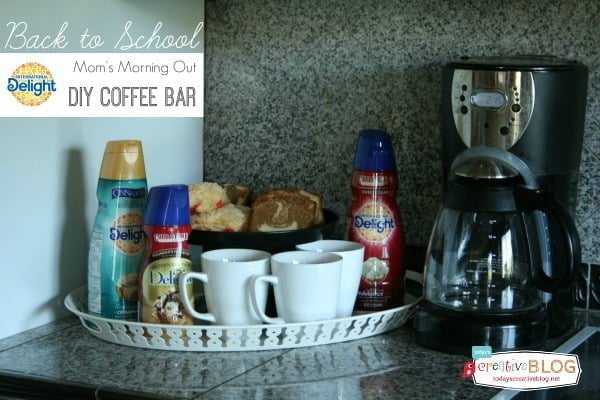 With so many to choose from you could really create a fun experience for Mom's Morning Out on that first day of school!
Here's what you'll need:
Coffee Maker
Cute coffee cups
Something to munch on
napkins, spoons or stir sticks
International Delight Coffee Creamers in a variety of flavors
That's it. Simple. Set it up on your kitchen counter, or grab a small table and create a separate area that can be set up outside on the patio.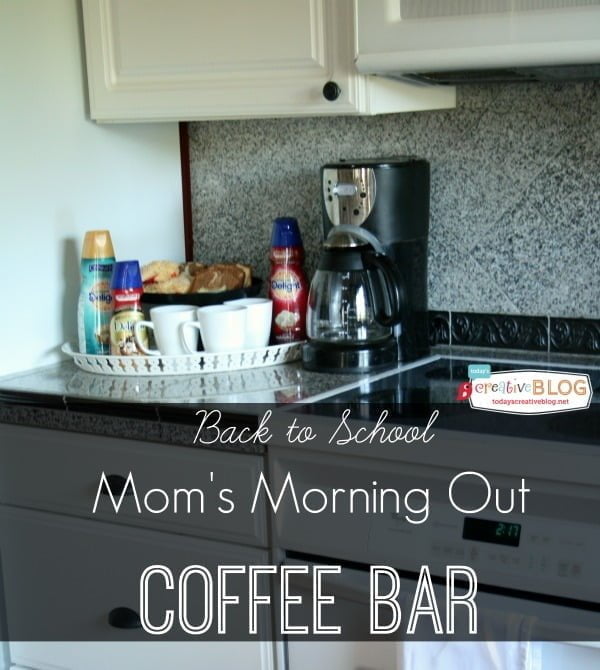 Doesn't that sound nice? And as much as you love those kiddo's, won't it be nice to just sit and enjoy a conversation without keeping an eye out? You deserve a break! You deserve a Mom's Morning Out and International Delight can help!
For more great ideas, recipes, coupons and deals, check them out on Pinterest and Facebook.
This is a sponsored conversation written by me on behalf of International Delight. The opinions and text are all mine.