I've got the perfect dessert for your Memorial Day BBQs this weekend.  You're going to LOVE how easy and economical this dessert idea is!  It looks summery, it's refreshing and the most important thing is…..it's EASY & DELICIOUS!  You won't be spending extra time messing up your kitchen and baking up a dessert. You want BBQ dessert ideas to be convenient, but delicious.  Well I have your solution!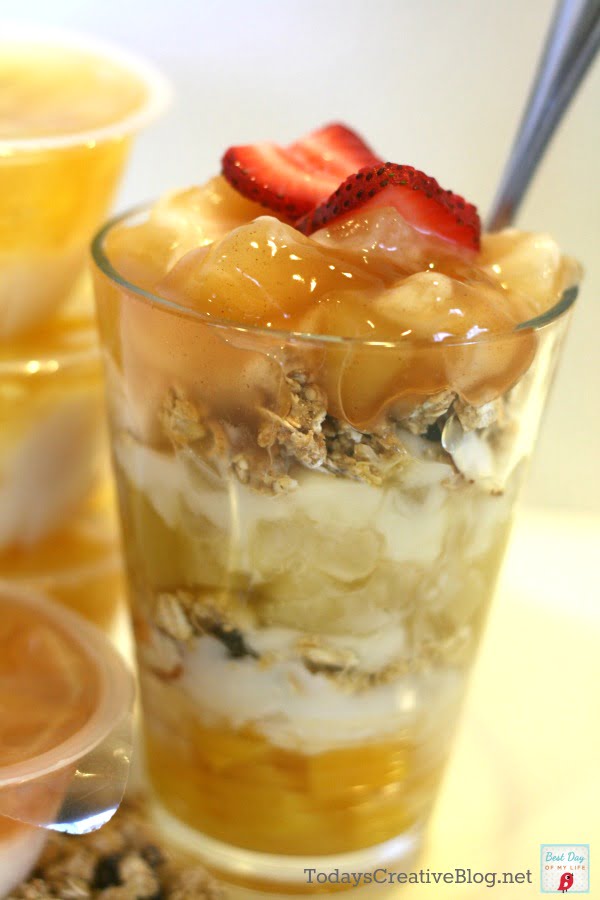 Fruit parfaits!  Not just any fruit parfait, but the new Dole® Fruit Parfaits!  Cool, refreshing taste of real fruit and light creme.  I partnered up with Dole to try out their parfaits and of course what I'm sharing is my own opinion.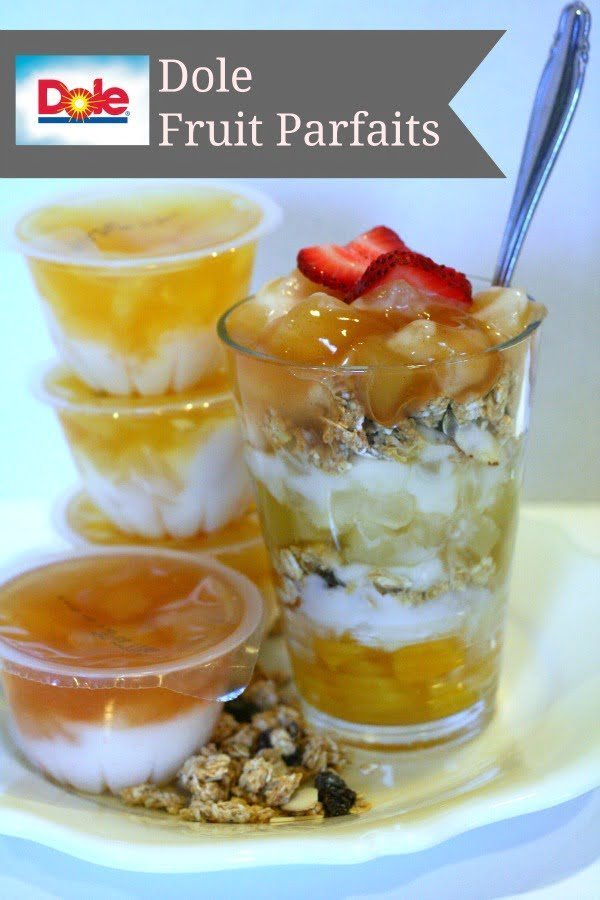 Dole® Fruit Parfaits come in 3 different flavors.
Pineapple and Creme
Apples and Creme
Peaches and Creme
Delicious all on their own, but you know me, I can 't leave anything alone, so I added granola. I took one of each and emptied into a glass, layering with granola between each flavor. Presto! You've got yourself a simple and delicious dessert! You could put them in smaller cups, or those cute paper polka dot party cups. (Blue nut cups can be found at Sweet! Baking & Candy Making Supply )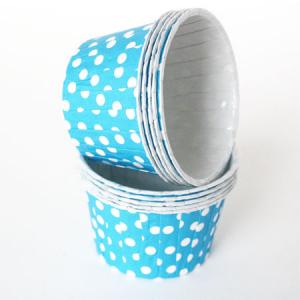 I left the room to upload my photos and came back to find my teen aged son devouring almost ALL the Dole® Parfait Fruit Cups.  He said he was doing a taste test, and has declared Peach to be his favorite!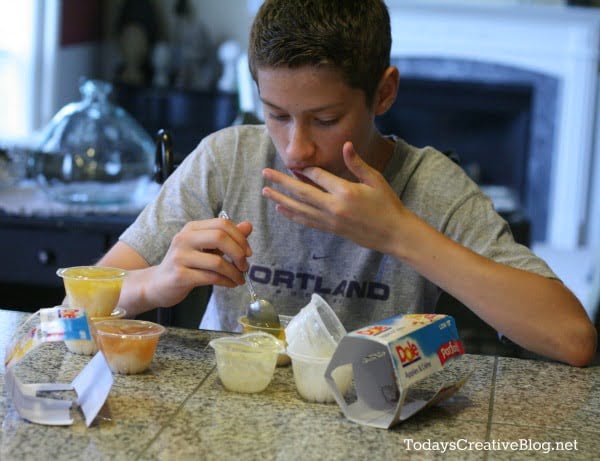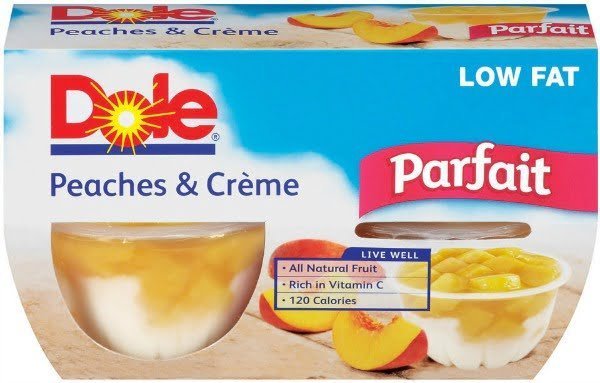 Good thing I took my photo of the finished product. He must have a hollow leg…….He ate all those empty cups, plus the parfait I made. Boys!  Nothing is safe with a hungry boy around.  I'm glad to know they are packed full of vitamin C, cholesterol free and low in sodium.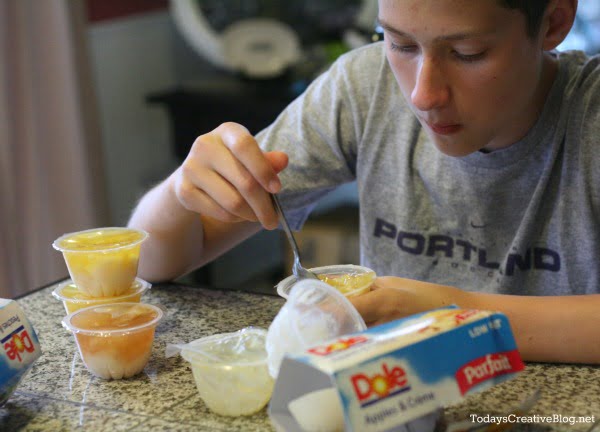 Follow Dole on their Facebook Page or Twitter.
It was fun receiving a full box of Dole goodies.  It's always fun to try new products.  Dole is compensating me, but that would never sway my opinion.