Black Chalkboards are all the rage right now. They can serve as the perfect wall art in almost any room. You can paint a full wall, or just a board. It's up to you and what king of space you're working with.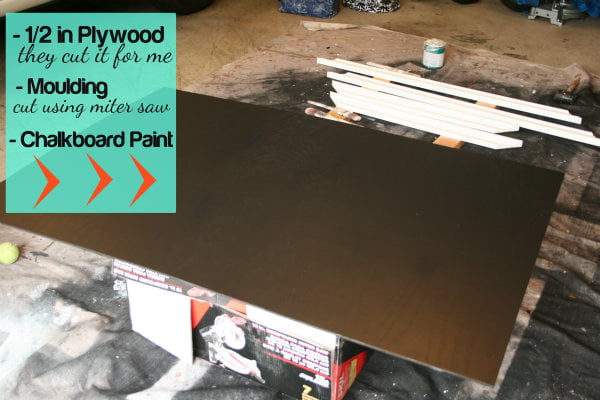 I originally wanted to paint this particular wall with chalkboard paint, but I knew it would be tricky with the bull nose corners, so I opted for a framed version. Click on the Continue Reading for the finished product.


As one of the Lowe's Creator Team members, we are giving a monthly challenge. For October, they said to choose any project our little heart desires! Since I'd been wanting to create my own black chalkboard for a while, I jumped at the chance. I headed to Lowe's and bought a large piece of plywood and asked them to cut it to the dimensions needed. I picked up a piece of molding for the frame, some chalkboard paint and I was on my way.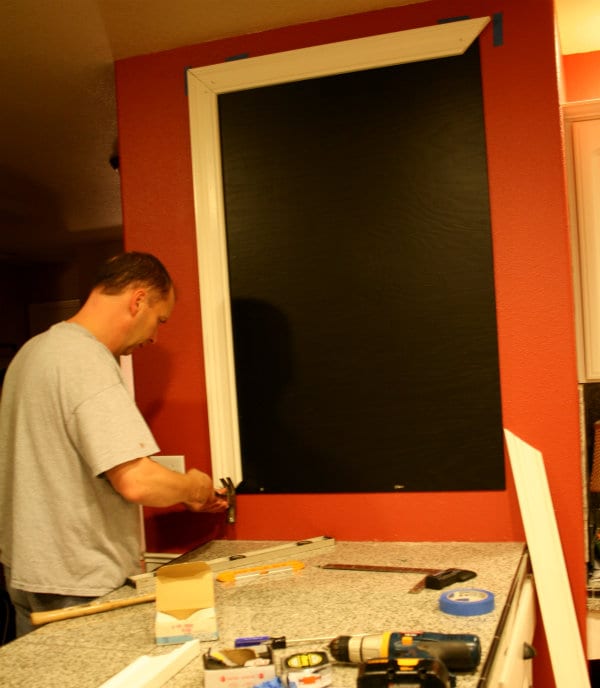 This wall was begging for a black chalkboard………..don't you think? I love how it turned out! I can't wait to have my artist friend Mishele over to create something fun. I'm also going to place those darling silverware pieces at the top…….horizontally.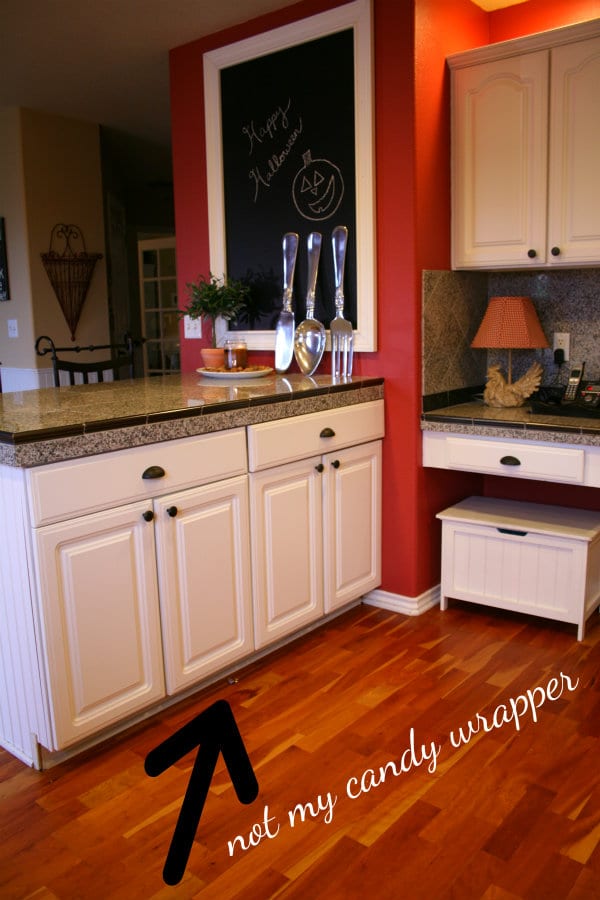 Where you see the rectangles, is where each piece will go……maybe not in that order, but you get the idea.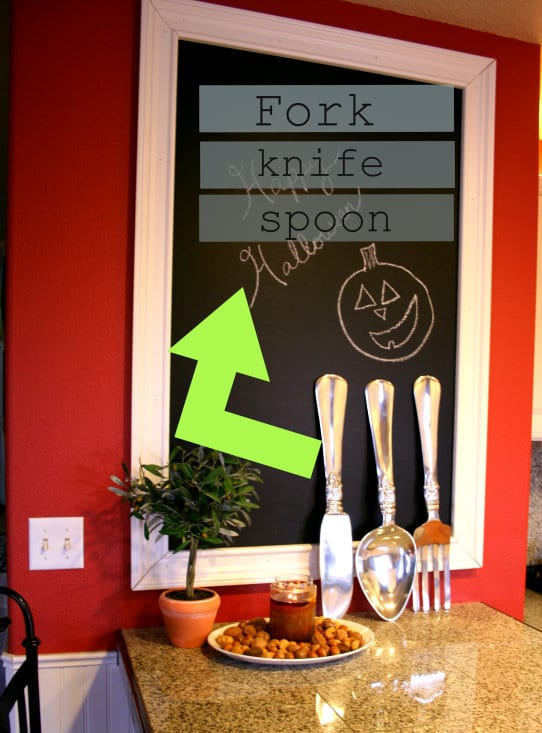 This project wasn't that difficult. I did have my husband do the miter saw because it makes him feel useful………and I've never done one before.