Here are a couple of blackberry recipes we use here in my home………just as I promised you. You can read about how I keep my berries from molding so fast, and how I freeze them so they are not in one big clump.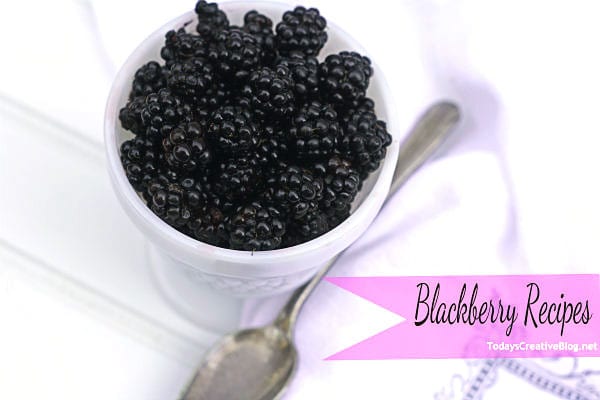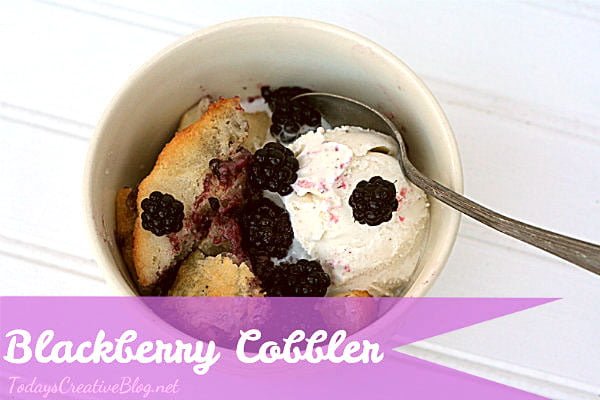 Blackberry Cobbler Recipe

I like EASY recipes. This is the easiest cobbler to make! It's super yummy and is more cakey than crumbly. My favorite.

1 cube butter (1/2 cup)
1 cup sugar
1/2 cup sugar to sprinkle on the top
3/4 milk
1 cup flour
1 1/2 tsp baking powder
2 cups blackberries

Pour melted butter into the bottom of a 7″x11″ baking dish. Mix together the milk, 1 cup sugar, flour and baking powder. Pour mixture over the butter. Do Not Stir. Sprinkle berries over the batter and butter. Do Not Stir. Sprinkle 1/2 sugar over the berries. Do Not Stir

Bake at 350 degrees for 30-45 min, or until crust is brown.
We are fortunate to live close to the Columbia Gorge where we can buy fresh caught salmon directly from the Native Americans. Not only am I buying the fish from the hands that caught it, but I'm supporting the Native Americans, getting fresh fish and eating local. We grill it on a cedar plank for extra flavor….Yum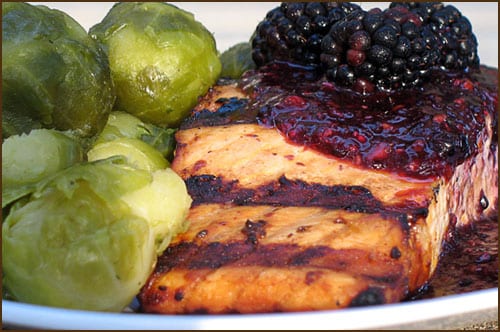 Blackberry Sauce Recipe with Cedar Plank Salmon

1 teaspoons Chili pepper flakes
1 cup Fresh Blackberries
¼ cups Rice Vinegar (not Seasoned)
2 T. Honey
1 teaspoon grated Ginger
½ teaspoons Sesame Oil
1 pinch Salt
1 pinch Pepper

Follow directions on your cedar plank for grilling your salmon. We usually brush on a little olive oil while grilling.

Blend all ingredients together in your blender or food processor. Pour over your grilled Salmon.
My last recipe is for fresh blackberry syrup. There is nothing like homemade blackberry syrup on your pancakes. Nothing! Of course you can use this for ice cream too……..or drizzle over blackberry muffins or bread.
Blackberry Syrup Recipe

5 cups blackberries (1 to 2 pounds)
1 cup sugar
1/2 cup water

Bring berries, sugar, and water to a boil in a large saucepan over moderately high heat, stir until sugar is dissolved. Reduce heat and simmer, uncovered, stirring occasionally, until fruit is soft, about 30 minutes. We prefer our syrup with the fruit chunks, but if you don't want chunky syrup, pour mixture through a fine-mesh sieve into a bowl, pressing gently on and then discarding solids. Let the syrup cool a bit before serving. We pour ours directly over fresh hot pancakes.
So there you have it! 3 blackberry recipes full of goodness.