One look at these Budget Friendly Bathroom Decorating Ideas and you'll feel like you're at a fancy resort! You can create your own personal oasis with a few inexpensive simple touches for a relaxing space to unwind and recharge.
Showing you how to create budget-friendly room makeovers is one of my favorite things to do. See a few of my past projects listed at the bottom.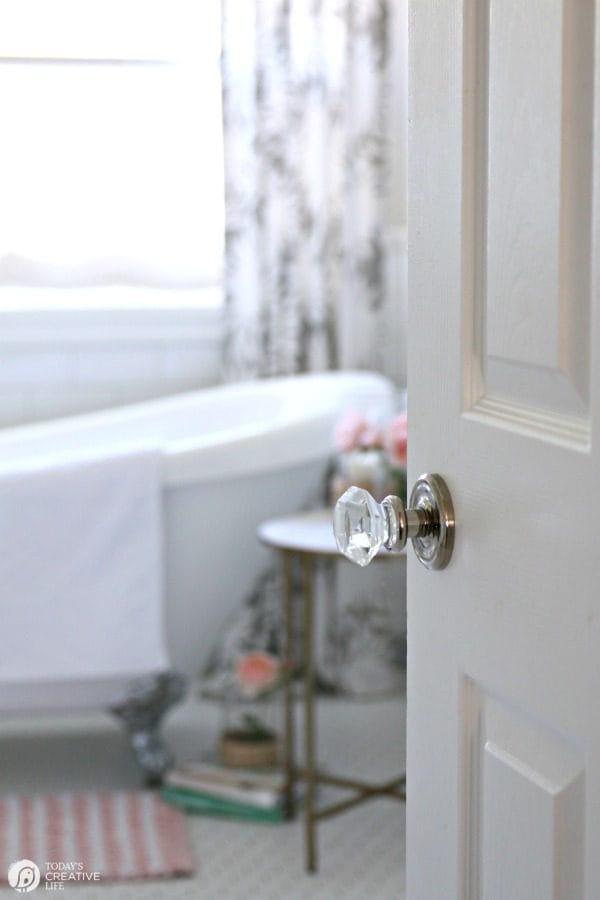 This light and bright stylish bathroom is what my bathroom dreams are made of and belongs to my girlfriend LeighAnne from Your HomeBased Mom.
Budget Friendly Bathroom Decorating
As one of the Better Homes & Gardens at Walmart Influencers, our challenge this month was to share how we spend our Sundays relaxing or getting geared up for the upcoming week. My mind instantly thought of taking all the time I wanted to relax with a few homemade spa recipes along with my favorite BHG towels, for a long bath or hot shower.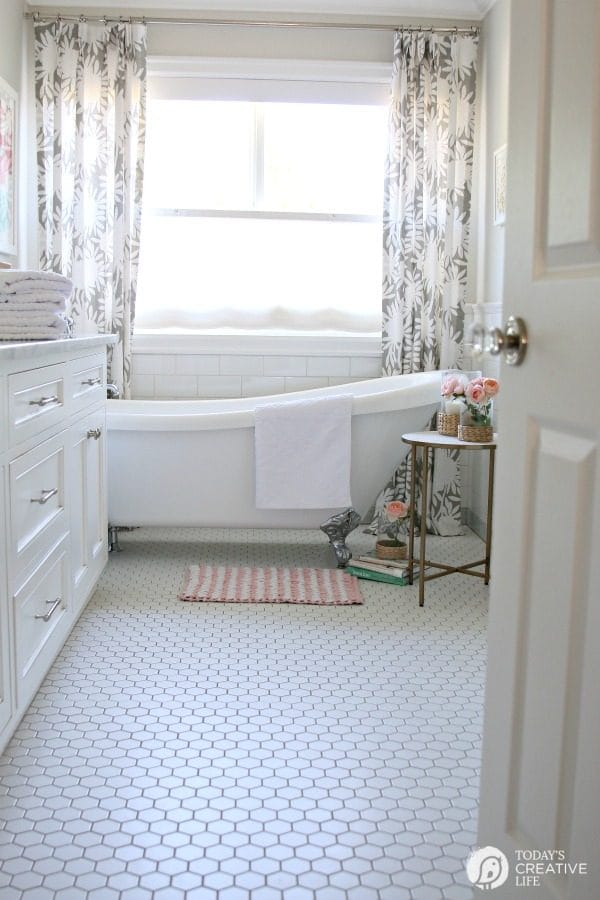 My weekday mornings don't leave a lot of time to primp. I am up at 5:30 am (if I don't hit the snooze) and out the door by 6:10 am, so taking my time on Sunday, to pamper a little before the daily schedule, is a great way to make sure my week starts out on the right foot.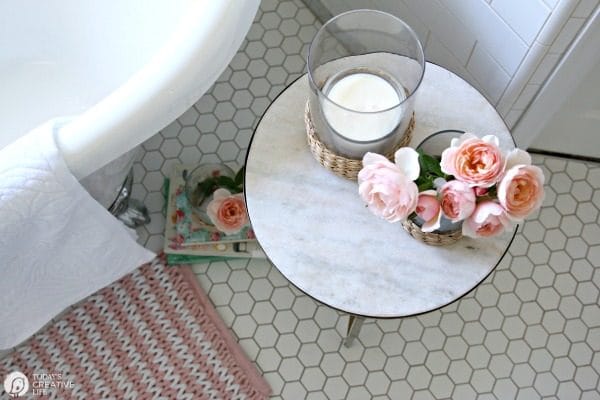 My master bath isn't pretty, and it doesn't even have a tub. The only tub in the house is in my son's bathroom and it hardly compares to the old 6 ft. clawfoot tub from our old 1912 home. I miss that tub.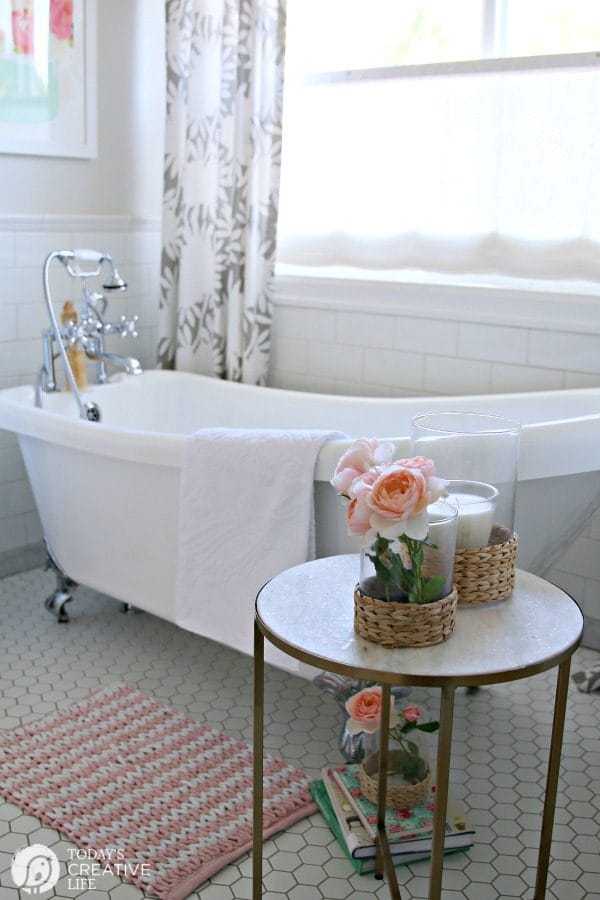 My friend LeighAnne had remodeled her bathroom recently and so I asked her if I could use hers for this project. I wanted to use a bathroom that matched how my spa days make me feel.
Decorating this bathroom was so fun! I kept things simple with soft pops of color.
Budget Friendly Bathroom Refresh Shopping List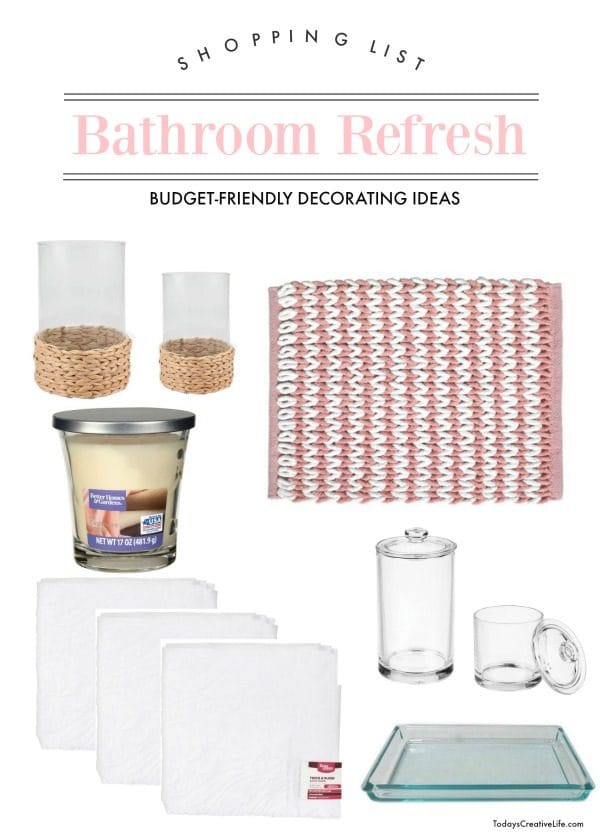 Total $114.16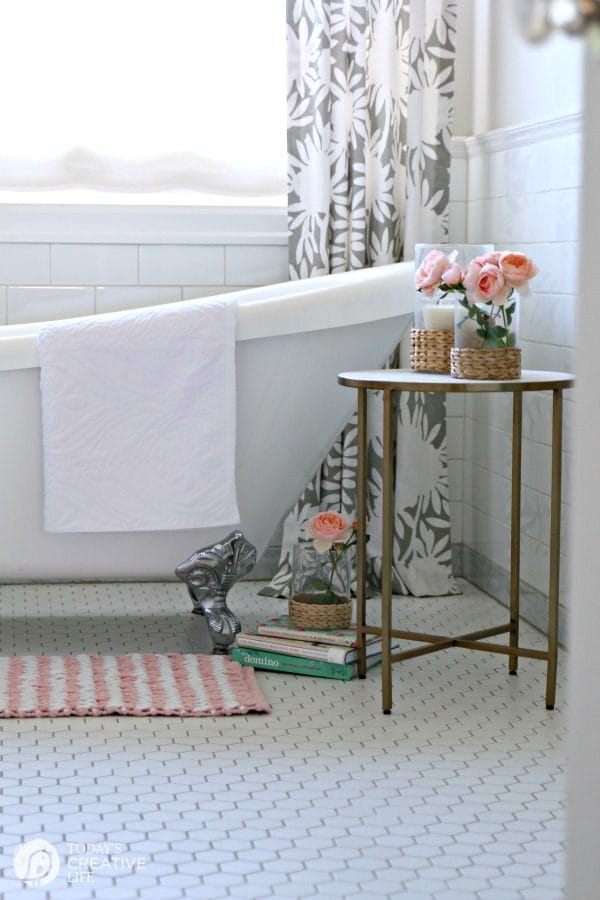 The detail of these towels are like a fancy hotel! Combine with French soap, and you're in heaven!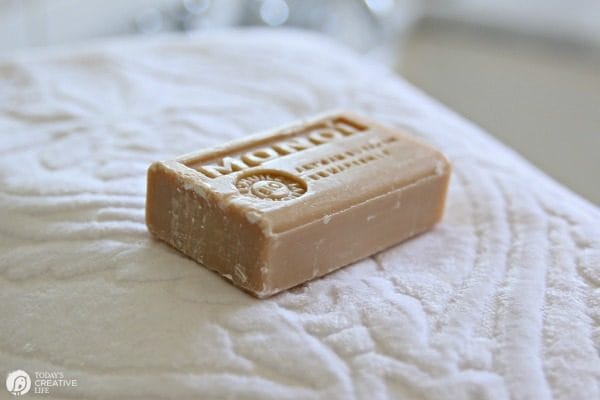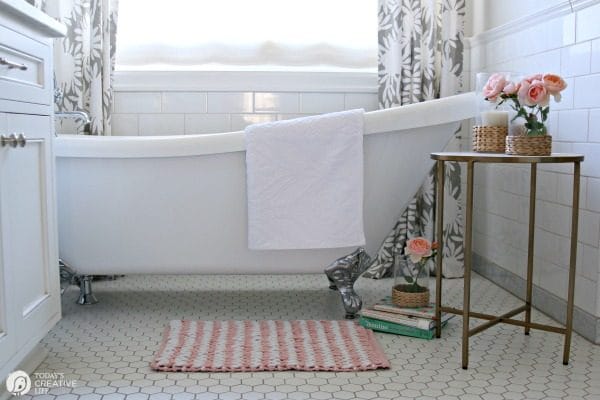 You can still achieve the style you want with Budget Friendly Bathroom Decorating ideas.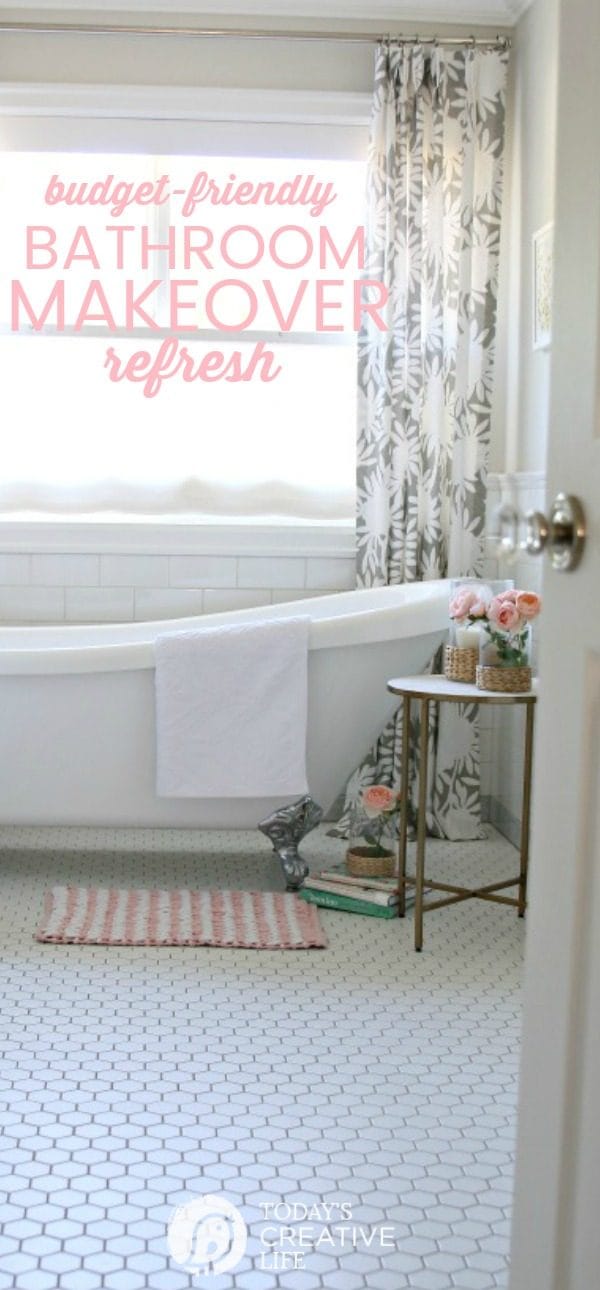 Adding lots of texture is a great way to make any room feel cozy!
What do you do on Sundays to get ready for the week?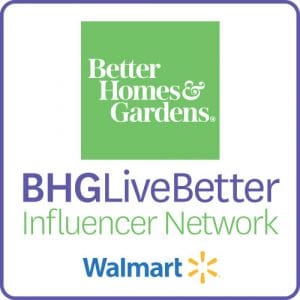 Room Makeover Ideas
Budget-friendly decorating and room makeover ideas.
Bright, functional and budget-friendly office makeover ideas.
Quick bedroom refresh with soft restful colors.
Buffalo Check and bright lemons make doing laundry much easier.
Updating a bedroom from young teen to young man.
Stylish and Functional Office Makeover.
Easy festive tips for your holiday guest room.
Colorful and organized Craft Space
Sports Bedroom Ideas for tweens and teens.
Simple Master Bedroom Decorating Ideas.
Inexpensive decorating tips for your guest bedroom.
Sign up and gain free access to all my printables! Click Here to join thousands of others!