As my niece heads off to college this fall, it was nice to spend a bit of time with her this summer.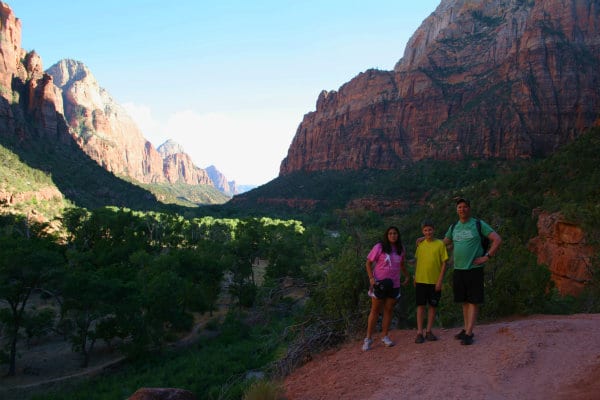 We took her to Zion with us last year, and she joined us on our Yellowstone trip this year. My sister and I couldn't help but wonder if this would be one of the "last" family trips. I'm sure it won't be, but the thought was there. We are all thankful that my niece has a pretty good head on her shoulders and has over done it with social media like so many kids her age.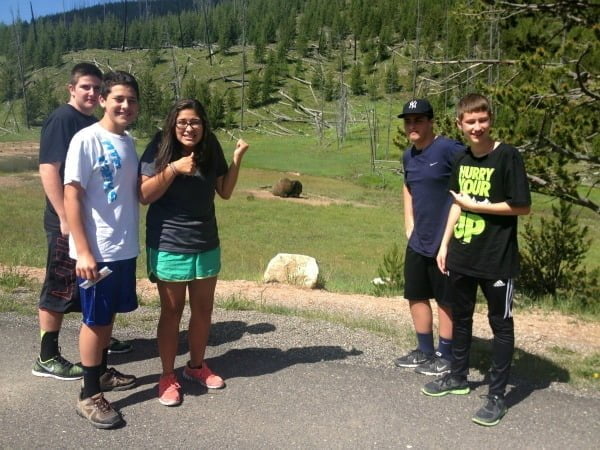 Cyberbullying. De-friending. Sexting. Mean Tweeting…. I don't have to tell you that teens growing up in this society need to be VERY careful with what they put out there on social media. Even though I was pretty boring in my teens as far as poor decisions, this meme speaks volumes.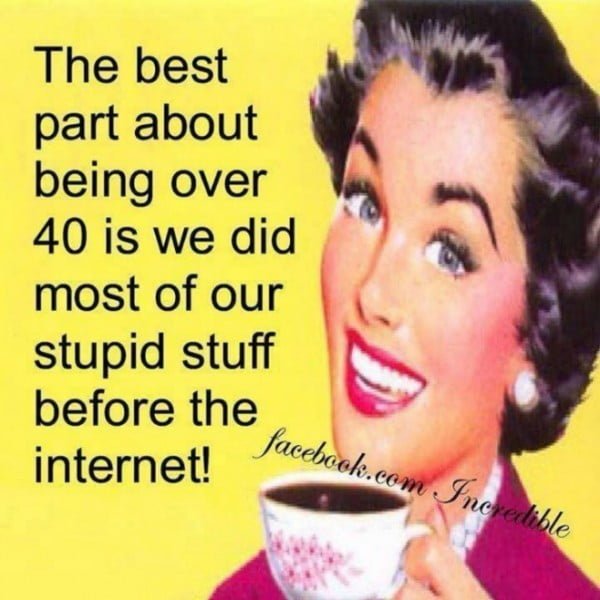 I am shocked daily by the access I have to many of my son's friends' Facebook pages, and I'm not one of their "accepted" friends. And if that isn't shocking enough, I'm floored by what I see them posting…sometimes it's just an innocent meme or a saying that they haven't grasped the full meaning of.
It's sad to see how so many young people view life and each other. The over-sexed-up girls showing their "booties" — and do they even know how to smile any more without the "duck lips" smirk? And if you read the comments…they all focus on looks. "Oh you're so pretty," "You're so skinny!" "I love your eye makeup," "Your hair looks great," "You always look so great"… Is this REALLY the message we want to send young women? Sure, women want to look pretty, but don't we want them to find their value elsewhere?
Where am I going with all this?
Not only am I really trying to educate my son on what he puts out there, but it is important for me to educate my niece. It seems like the negatives of social media can hit a girl hard. Girls have a hard enough time building healthy self-esteem, and this is just the beginning of my niece's adult life… one small social media hiccup can derail many future opportunities. Teaching teens respect for themselves and others is a constant message to be fed.
Dove has a fantastic download to help YOU educate the young people in your life. Building a young person's value is our job! Every parent should be reading this, as it often applies to us as well. Just the bullet headlines make you think, but Dove does an excellent job of elaborating on each topic.
Online friendships: Identify the Difference between a Friend & Frenemy.
Privacy: Do You Really Want Everyone to Know Everything?
Rumors: Controlling the Conversation about You.
Self-Image: Paint a Positive Picture of Yourself.
Mobile Conversations: Think Before You Text.
Speaking with my niece, we pretty much drilled into her head to not post anything she wouldn't want ME to see and that her looks have nothing to do with her character and value.
What are you doing to build the self-esteem of the girls in your life?