This is where life gets real. Living creatively, doesn't always have to look perfect. These Buttermilk Firecracker Cupcakes great for any event!
I'm not a cake or cupcake decorator and guess what? It's OK!  This is really more about the cupcake recipe! It's buttermilk, you guys! And it's good! These Buttermilk Firecracker Cupcakes don't have to be for the 4th of July, it's all in how you want to decorate them, it's all in the sprinkles! You can just simply frost them and call it good! They can be pretty easy to decorate like these Bubble Gum Cupcakes.
Buttermilk Firecracker Cupcakes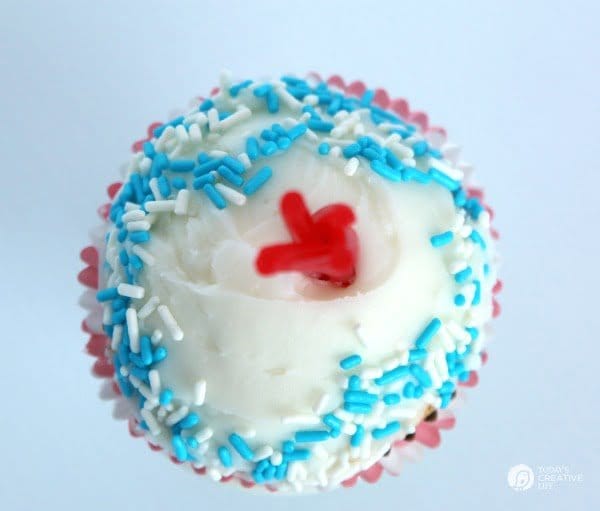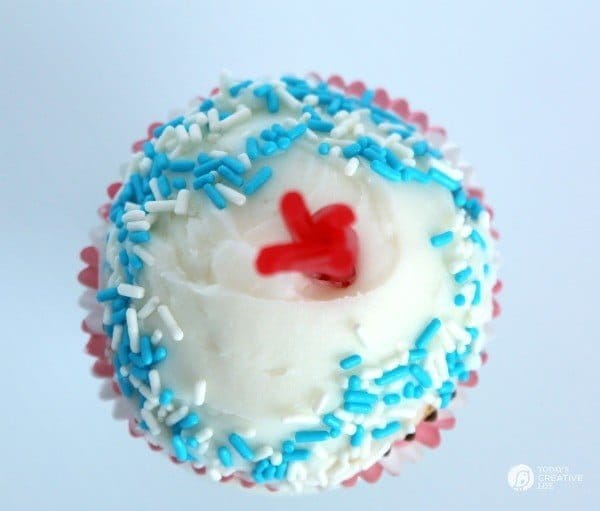 It doesn't matter what they end up looking like, it's the journey in decorating them!  They'll look great for any patriotic table! Add my simple 4th of July table centerpiece and it looks like you've been prepping for days.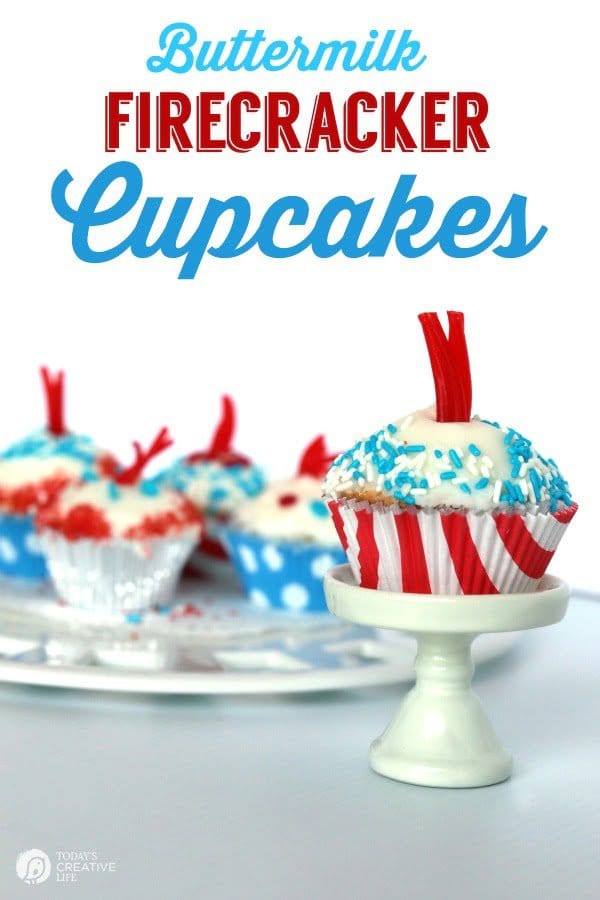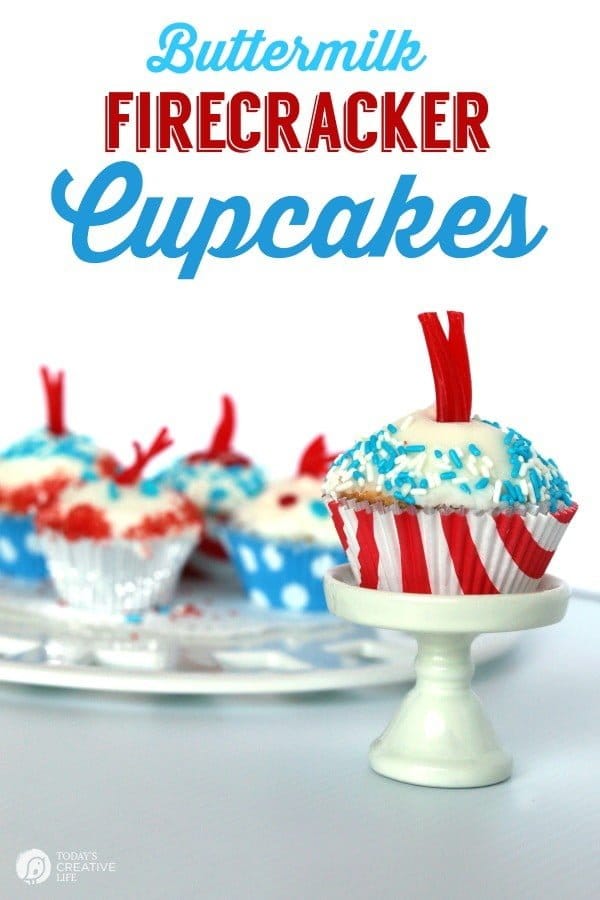 I don't bake much from scratch, but if I'm going to make a cake or cupcakes, then it's going to be this Buttermilk Cupcake recipe! And since I love being creative, I thought it would be fun to make them patriotic! Who can NOT collect all those adorable cupcake liners and sprinkles? Especially patriotic sprinkles.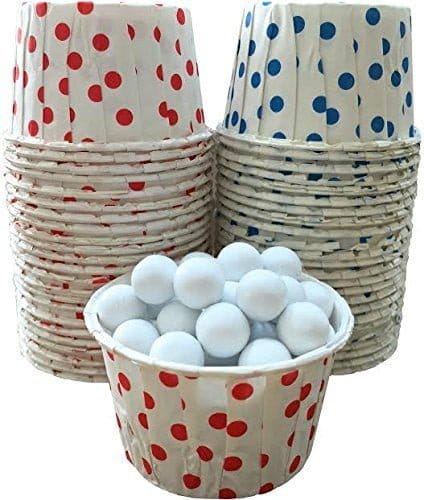 I LOVE these baking cups and wished I would have had the right colors, but did you know you can just place these directly on a cookie sheet, fill with your batter and bake?  Cindy from Skip to My Lou told me that. She also owns Sweet Baking Supply. 
My son and his friends didn't turn them away and loved the buttermilk cupcake recipe and decorating. They ended up being perfect after all. So I encourage you to GO FOR IT! Let your creativity take you where it may, and if they aren't as pretty as you want, then I guess you'll have to eat it and get rid of the evidence.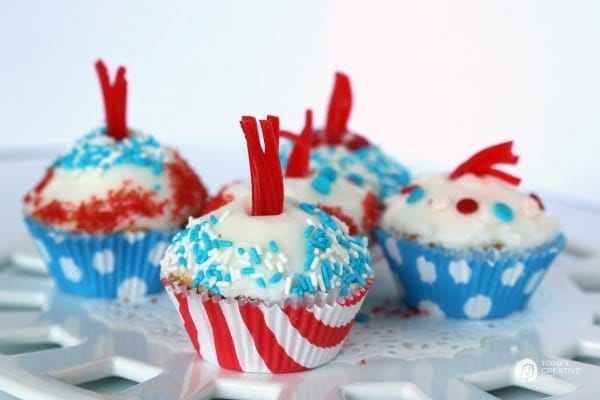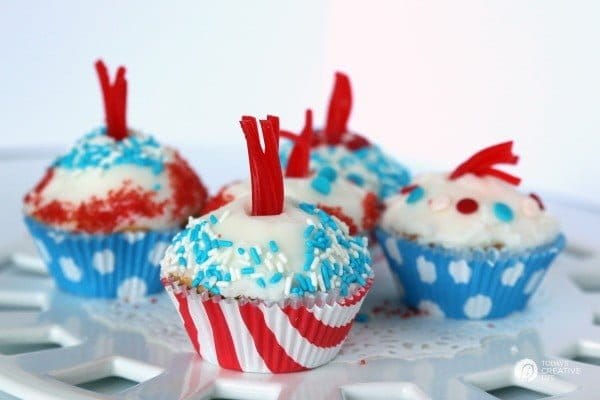 If you're looking for a fun patriotic dessert for the 4th of July holiday, then make up this recipe and then put the kids in charge of decorating!
You'll need some red, white and blue sprinkles and cupcake liners. For the firecracker decoration, I used Twizzlers.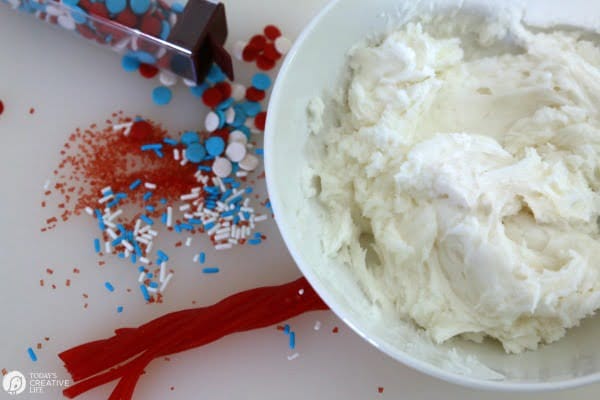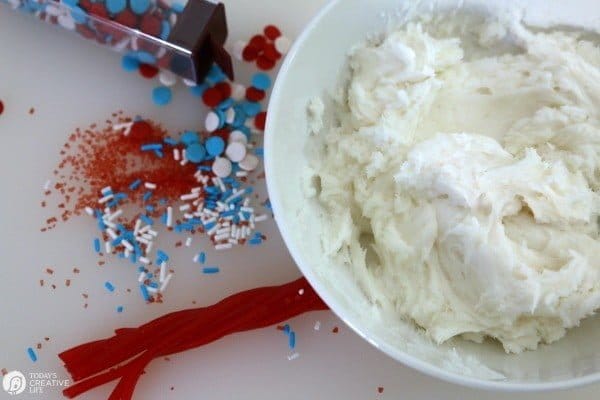 And to keep it simple, I used store bought frosting. Yep…… it's OK!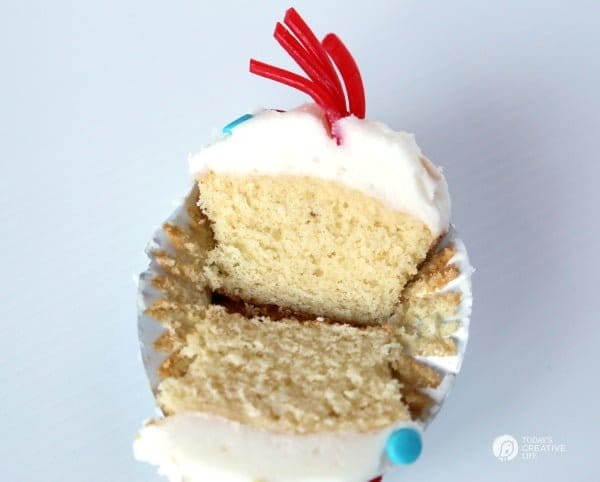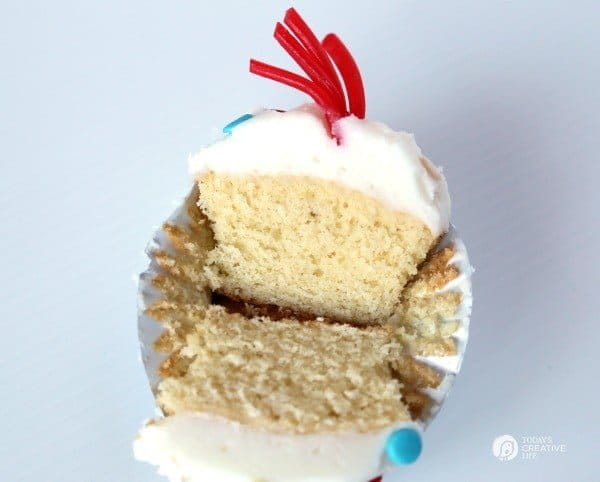 If you like vanilla cake, then you'll LOVE this recipe. It's dense, moist and flavorful!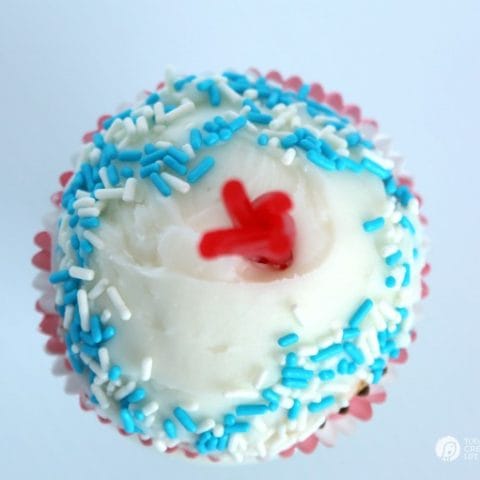 Buttermilk Firecracker Cupcakes
Yield: 12
Prep Time: 10 minutes
Cook Time: 20 minutes
Total Time: 30 minutes
Ingredients
2 1/2 cups all-purpose flour - I've used cake flour before too.
1 3/4 teaspoons baking powder
3/4 teaspoon salt
1 3/4 sticks of butter (14 tablespoons), room temp
1 3/4 cups sugar
4 large eggs
2 teaspoons vanilla bean paste or vanilla extract
3/4 cup buttermilk
Instructions
Preheat oven 350°F
Combine flour, baking powder and salt in a bowl and whisk to mix.
Beat butter with an electric mixer on medium until it's smooth and creamy
Slowly add sugar and continue to beat until creamy
Reduce speed and add your eggs one at a time. Don't over mix
Continue mixing and add vanilla
Add flour mixture and buttermilk. Alternate between the two while adding. Don't over mix
Line your cupcake pan with your liners. I like to use foil ones, then after baking add the pretty ones for a double layer.
Add batter to each liner, half filled.
Bake for 18-20 min. Test by inserting a toothpick. If the toothpick is clean, they're done!
Cool cupcakes in the pan on a wire rack for 10 to 15 min. Remove from the pan and cool completely.
Frost with your desired frosting.
---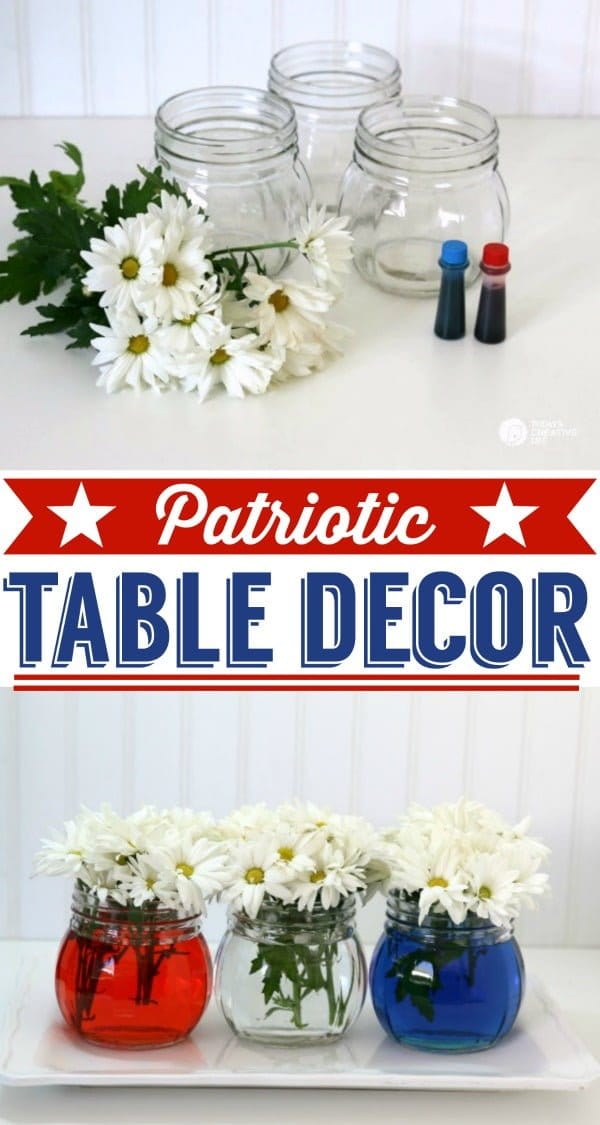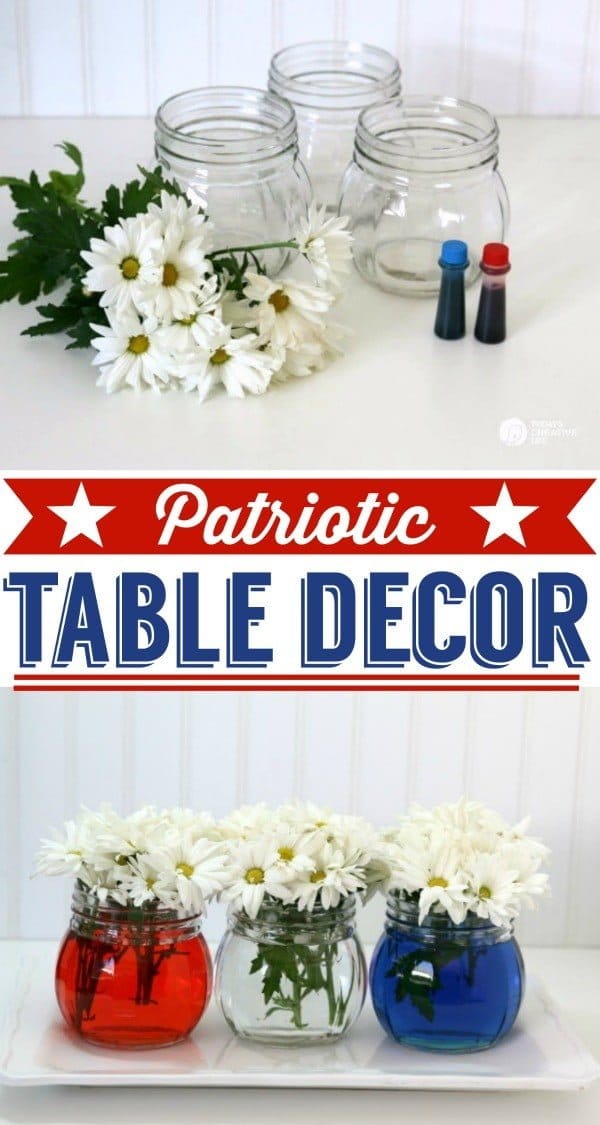 Easy Patriotic Table Decor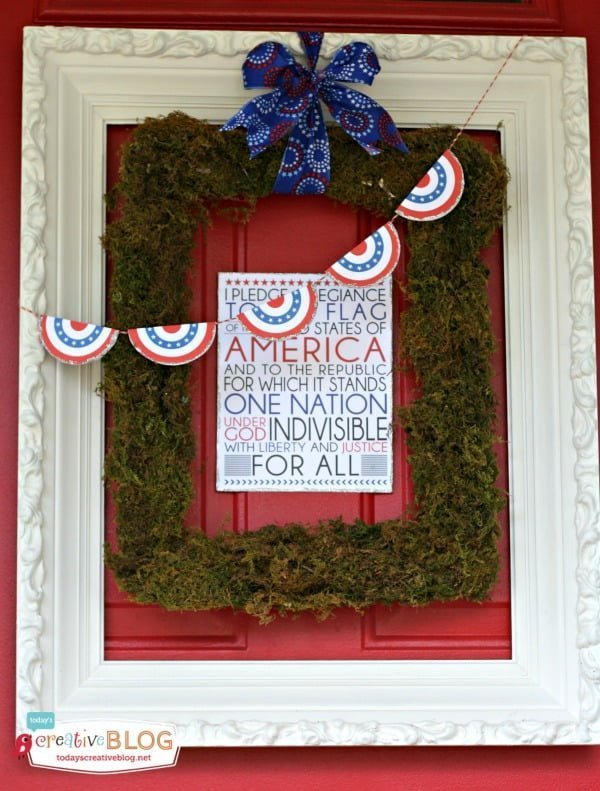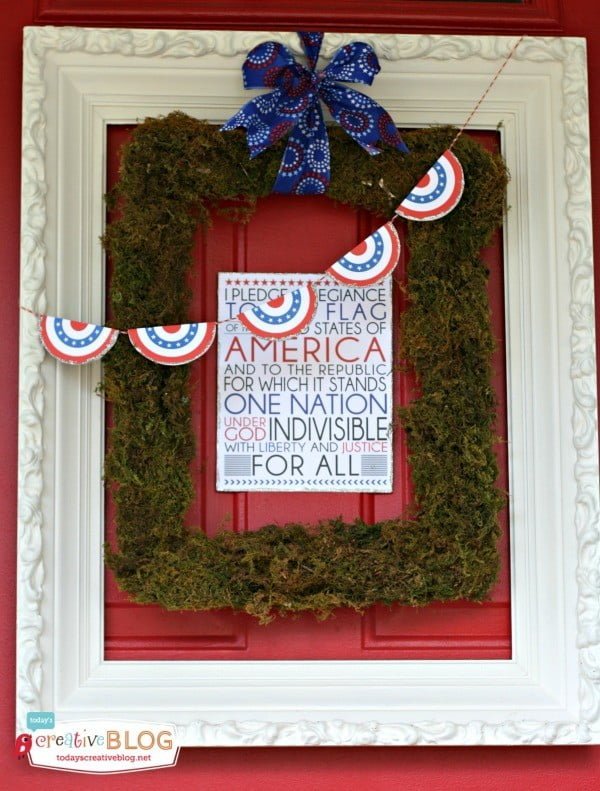 Free Patriotic Printables for your door or party.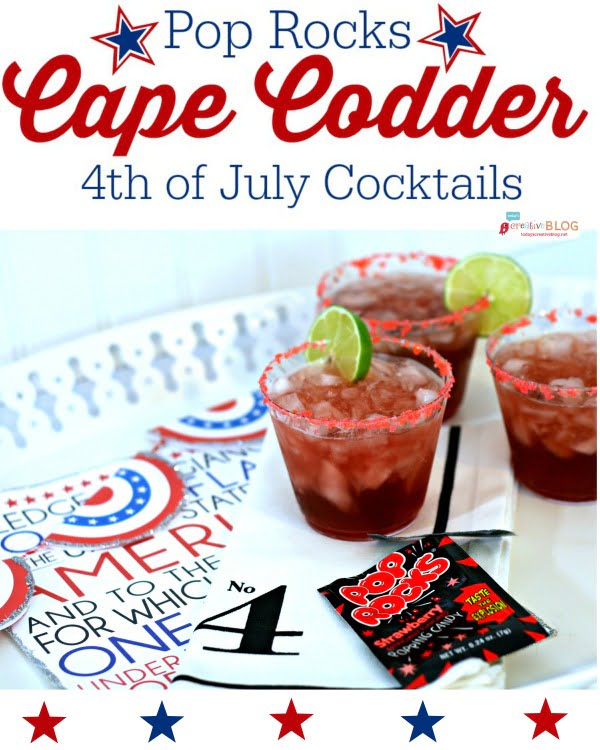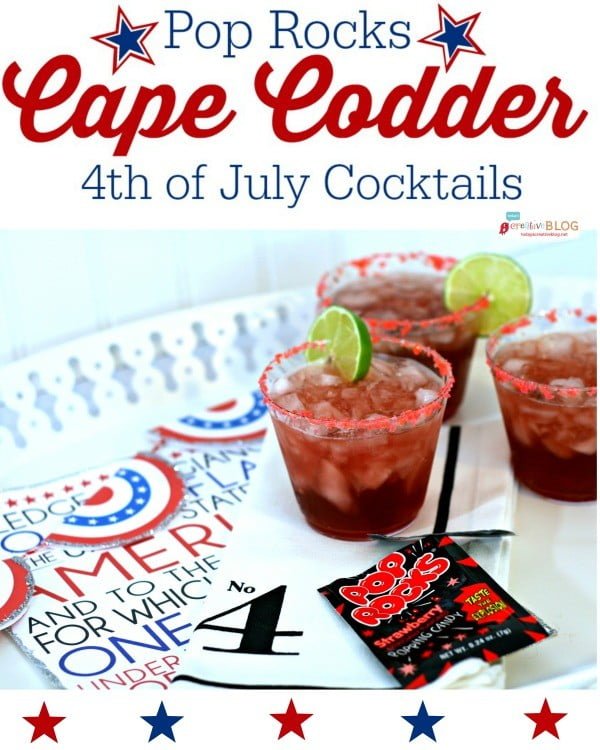 Firecracker Cocktails with POPROCKS!