Remember the One Ingredient Crockpot Caramel Sauce I made a bit ago? I found the perfect Chalkboard Printable Labels to fit perfectly.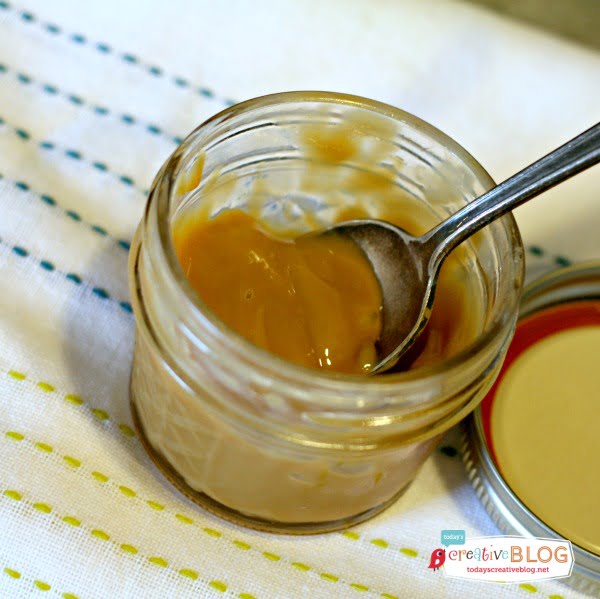 Chalkboard Printable Labels
Well those darling little jars deserved to be dressed up a bit. With the darling chalkboard labels I found at World Label, a wooden spoon and some bakers twine, they are just DARN CUTE!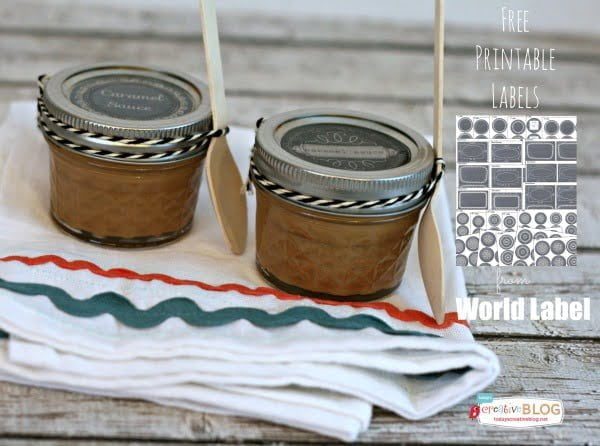 I'm partnering up with World Label as one of their judges in the Mason Jar Label Contest. If you design printables……you should totally enter! Who couldn't use a free Macbook Pro? Click here for more information.
Which reminded me how much I love poking around their site. Seriously people…….they have some of the coolest free printables you ever did see! My friend Lia Griffith designs for them, as well as the talented Cathe Holden. They have a few other amazing designers with tags, labels etc… So much eye candy.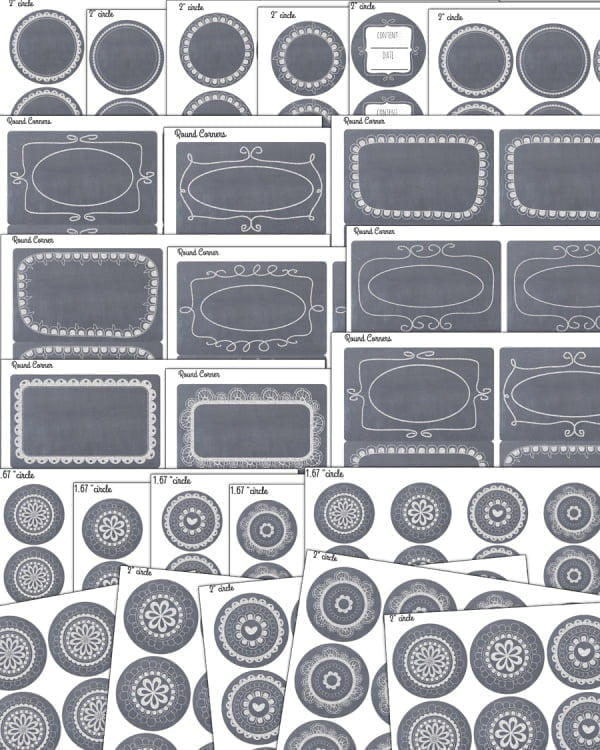 I found these chalkboard printable jar lid labels for my Crockpot Caramel Sauce in their label category. These pantry and canning labels are editable, so I could either print the way they were, or type in what I want it to say. I couldn't decide which design I liked the best, so I downloaded and printed off several. It's nice to have them around for quick projects. Cute huh? If you're a canner, then you definitely want to download a few of these.
Who wouldn't like this cute gift? It's delicious enough to eat straight from the jar.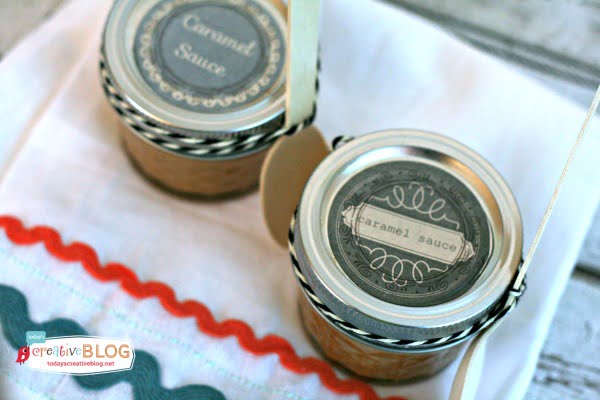 All these different labels and tags are perfect for Easter Gifts, or Teacher appreciation gifts. Here are a few for fall food gifts. I'm saving these for next fall.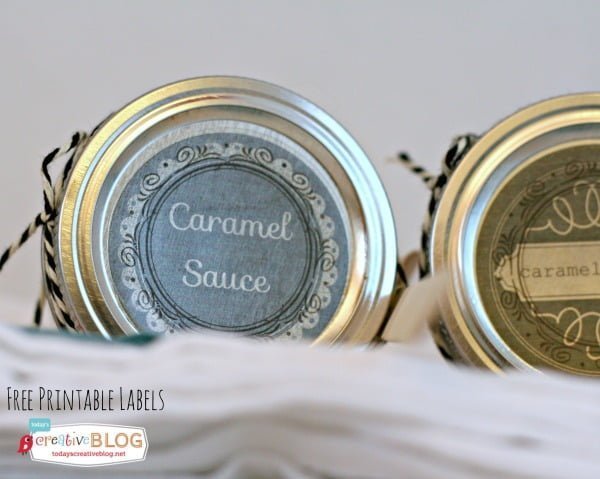 I would have chosen the red china plate ones designed by Cathe, but they were for a bigger jar. But, I was ok with it, since I adore the chalk board labels.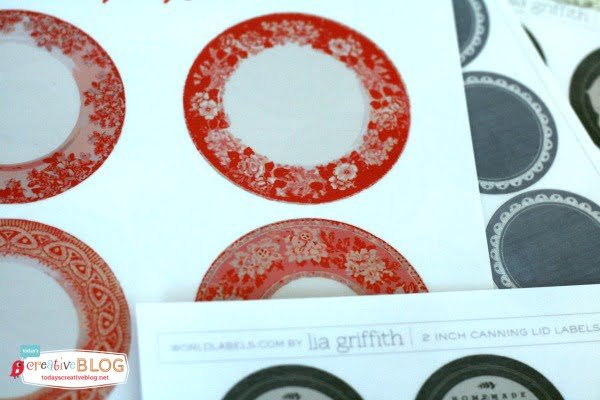 World Label makes it easy to grab the free downloads, but they also have templates for many other projects as well as all the correct printable material. I printed on their clear adhesive paper.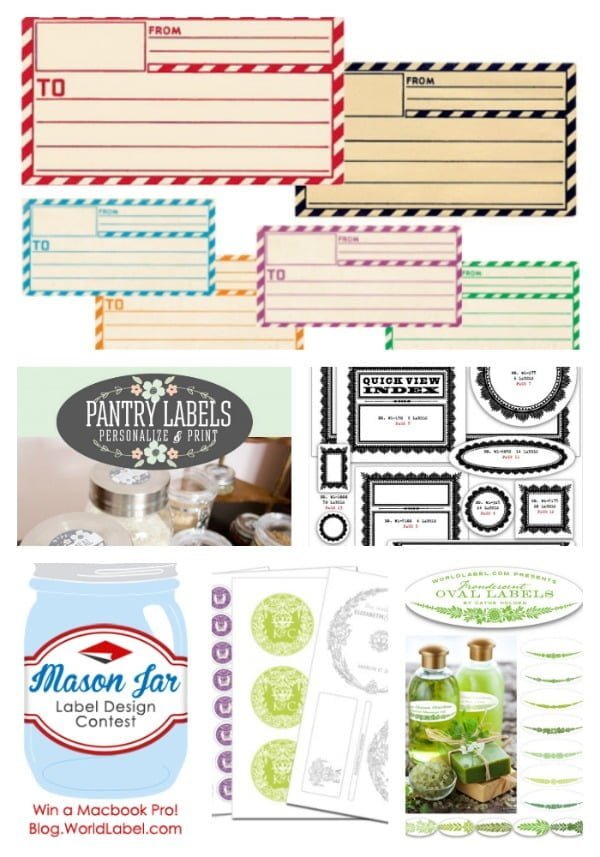 If you're like me, you'll be stockpiling and downloading everything.
Which ones are your favorite?

World Label sponsored this post, but all opinions are mine 100%. I've used World Label for a few years now and I'm thrilled World Label wanted to work with me!