This post brought to you by KRAFT Natural Shredded Cheese and Safeway. All opinions are 100% mine.
Cheesy Morning Pizza
I'm a multi-tasker like most mom's which makes this Cheesy Morning Pizza perfect for breakfast.
When I'm cooking, it's not uncommon to be doing more than one thing……so when I was asked to work with Safeway and with the new KRAFT Natural Shredded Cheese Stand up Pouch, I knew it would make things more convenient.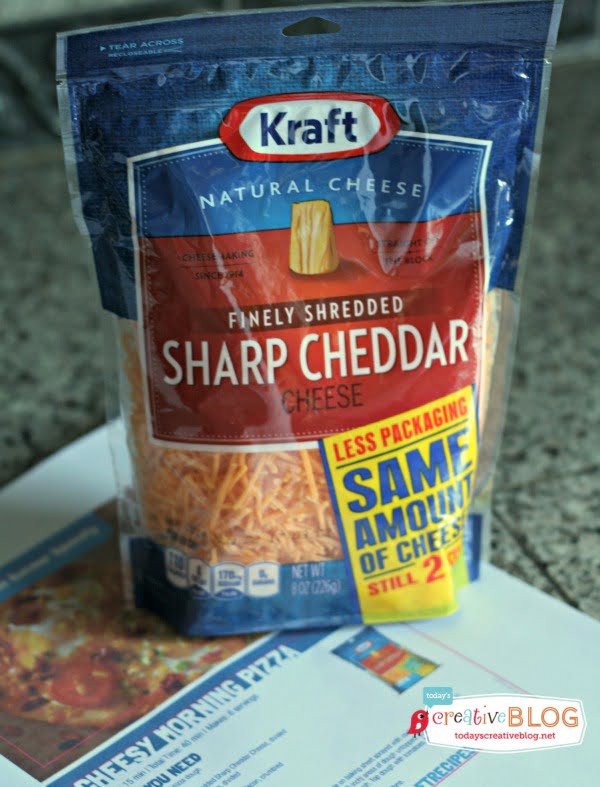 I know it may seem trivial, but having a stand-up pouch just creates less hassle and mess.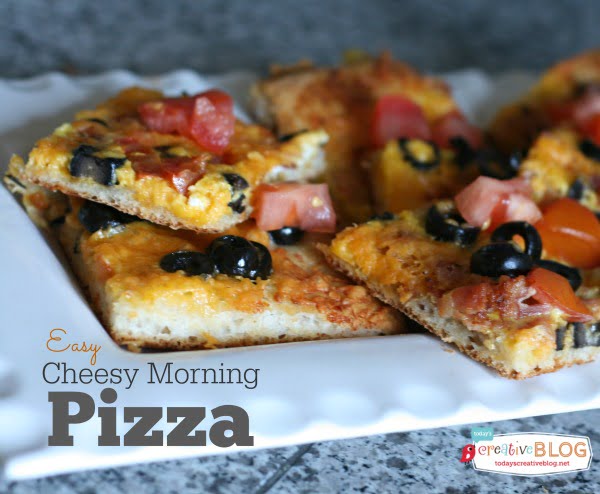 I was sent a few recipes to try and thought the Cheesy Morning Pizza sounded interesting….and EASY!
I could barely get it served on this platter before a certain 15 yr old swooped in and was grabbing it right off the pan.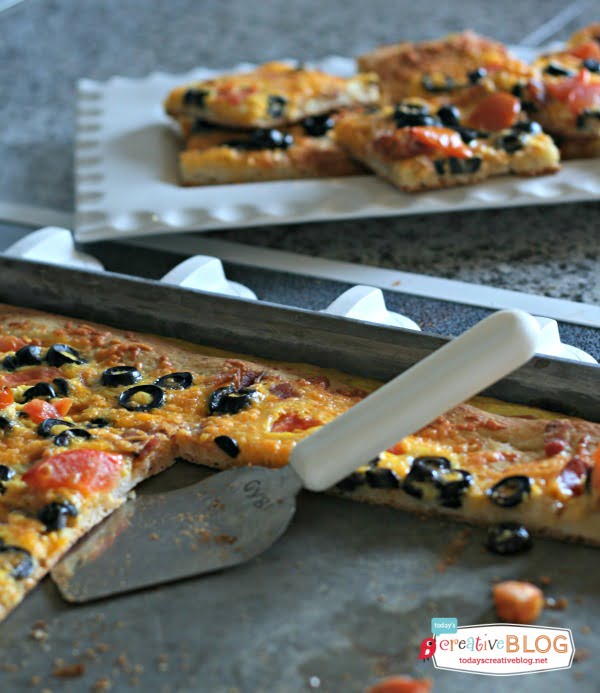 Oh to have a 15 yr old boy metabolism. He ate half the pan.
This recipe was super fast to put together and allows for many variations to meet your own families tastes. I would tuck this one away for early school mornings next fall, but of course, it's always perfect for a weekend breakfast too. Actually anytime…….even snack time!
I found the KRAFT Cheddar Cheese in it's NEW Stand Alone bag at my local Safeway…..which still has the same amount of cheese as the old bags. They come in all our favorite varieties.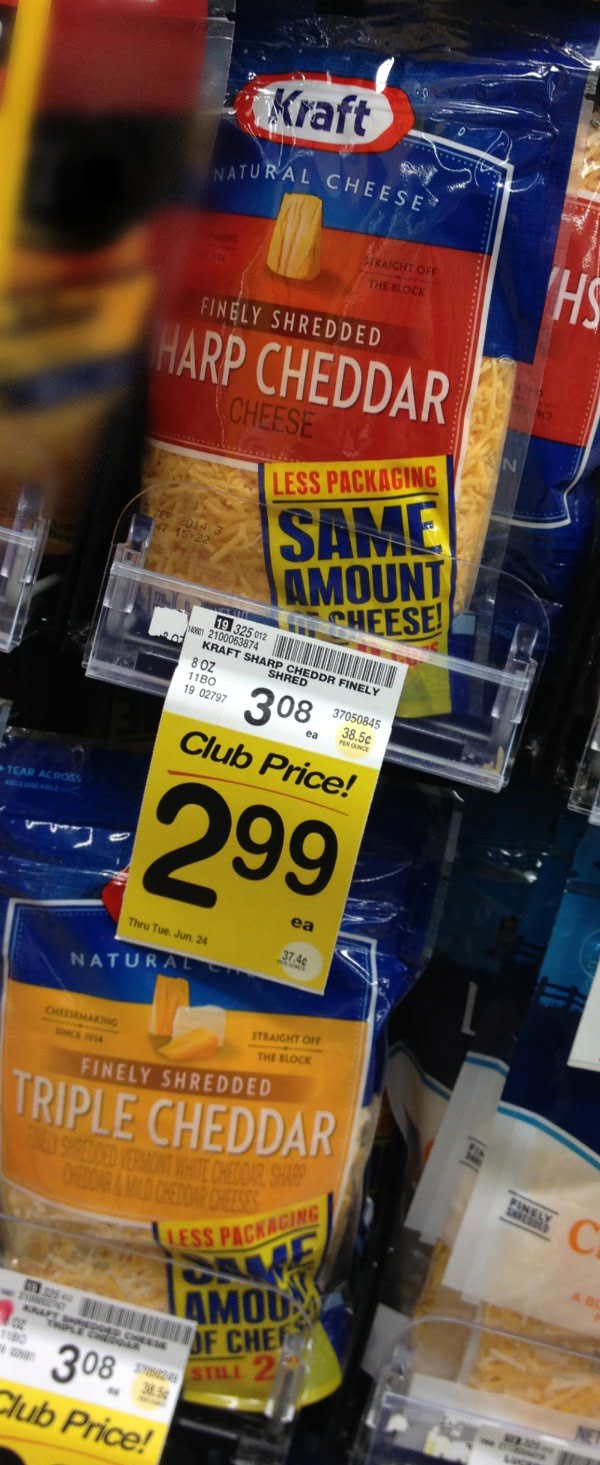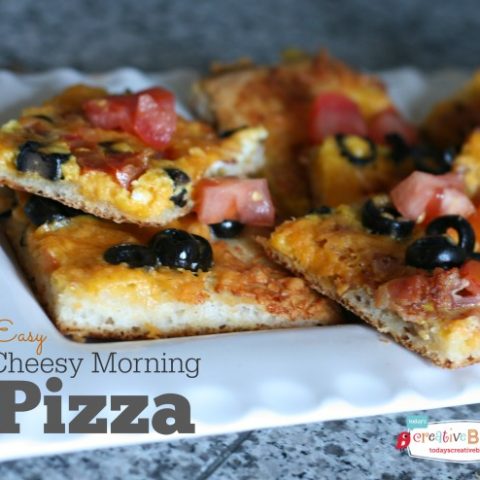 Cheesy Morning Pizza
Yield: 6 servings
Prep Time: 15 minutes
Cook Time: 25 minutes
Total Time: 40 minutes
For More Recipes, Go to KRAFTRECIPES.com
Ingredients
1 tube refrigerated pizza dough
1 Tbsp olive oil
1 1/2 cups KRAFT Shredded Sharp Cheddar Cheese - divided
1/3 cup sliced green onions - divided (I skipped the onions)
1 plum tomato, slices
6 slices cooked Oscar Mayer Bacon, crumbled
4 eggs
Instructions
Heat oven to 375°F
Pat and stretch dough into a 14x6 inch rectangle baking sheet that's been sprayed with cooking spray. brush dough with olive oil.
Top with 1 cup cheese and half of the onions, leaving 4 (3 inch) areas of dough untopped. (eggs will be added here.)
Crack eggs, 1 at a time, into a small bowl, then slip onto dough.
Top dough with tomatoes, bacon, remaining cheese and onions, being careful to avoid topping the eggs.
Bake 23-25 minutes or until crust is golden brown and eggs are done.
Notes
I added black olives for variety.