You guys! This Chocolate Peanut Butter Banana Smoothie isn't just any ordinary smoothie! This smoothie is high fiber, containing the Chicory Root Fiber – Nature's Secret Superhero!
Chocolate Peanut Butter Banana Smoothie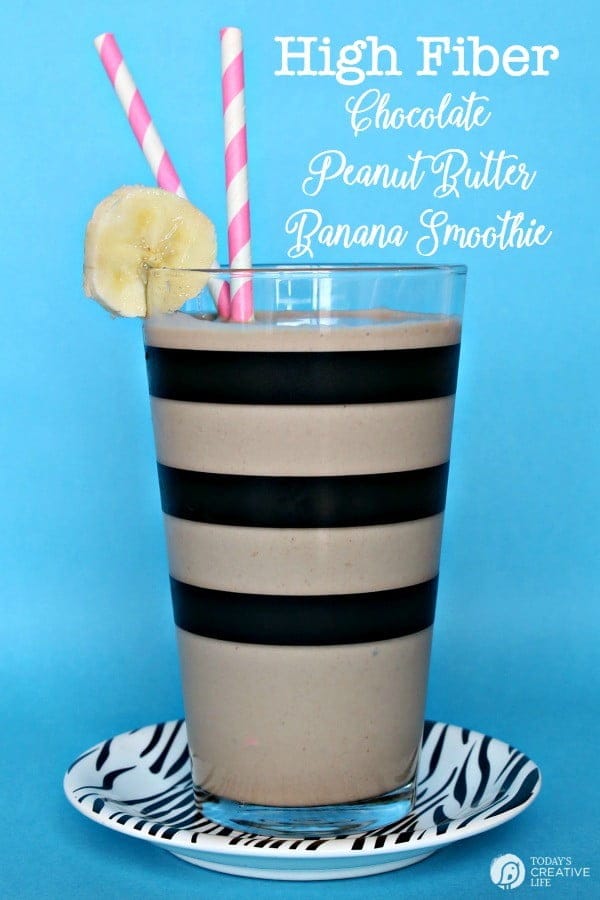 Chicory Root Fiber? What the heck is THAT?
Sensus chicory root fiber is a natural, non-GMO, prebiotic soluble dietary fiber extracted from chicory roots. It enhances the taste and texture of other foods while providing significant health benefits, including added fiber, lower glycemic response, and the ability to reduce sugar and fat. It also is a prebiotic – which means that it is beneficial to digestive health as it stimulates the growth of good bacteria in the digestive tract. The good bacteria consume fiber in a process called fermentation, and produce short chain fatty acids which support digestive health and overall well-being.
I know right?
We all know it's a constant challenge to eat a healthy diet, especially getting in the recommended amount of fiber, which is 25-30 grams daily for adults. Chicory Root Fiber makes it much easier and adds the fiber we need to everyday packaged foods such as: snack bars, yogurt, pasta, bread, brownies and nutritional supplements like fiber gummies.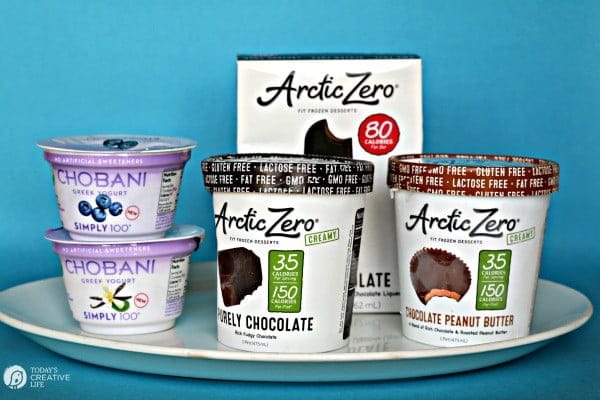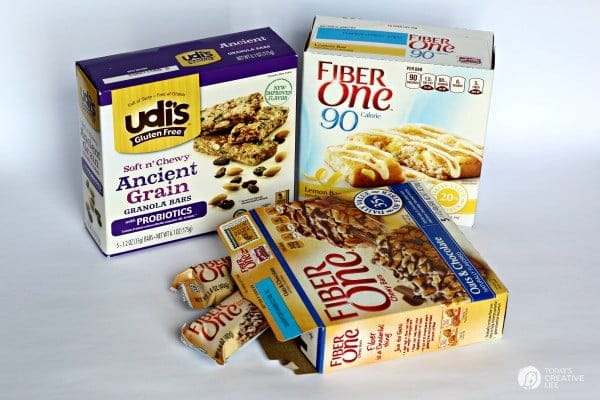 I'm especially excited for the sake of my son! We all know that most teenagers could care less about nutrition, so if I can stock my home with the following products that I know he'll eat, it's a win win!
Fiber One: Original Fiber One bars – Oats & Chocolate
Fiber One: 90 Calorie Lemon Bars
Udi's Soft & Chewy Ancient Grain Granola Bars and Soft & Chewy Cranberry Almond Granola Bars
Dreamfields pasta spaghetti and penne
Chobani Simply 100 line of Greek yogurts
Arctic Zero Fit Frozen Desserts and Fit Frozen Bars.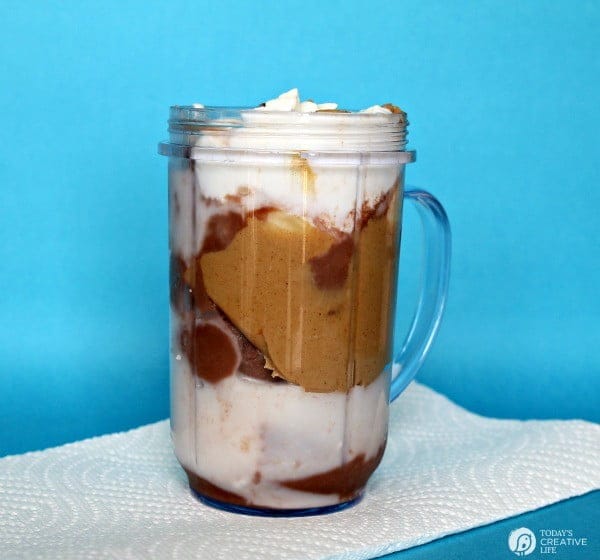 Whipping up this Chocolate Peanut Butter Banana Smoothie was simple and fast.
What you'll need:
Magic Bullet
Arctic Zero Chocolate Peanut Butter frozen dessert
1/2 banana
Vanilla Almond Milk
Peanut butter – You can also use the powdered peanut butter like I use in my PB2 Banana Muffins.
Chobani Simply 100 Vanilla Greek Yogurt
I combined 1/2 a carton of the Arctic Zero Peanut Butter Chocolate frozen dessert. It's gluten free, lactose free, GMO free, and fat free. It would be delicious alone, but it was also perfect for this smoothie.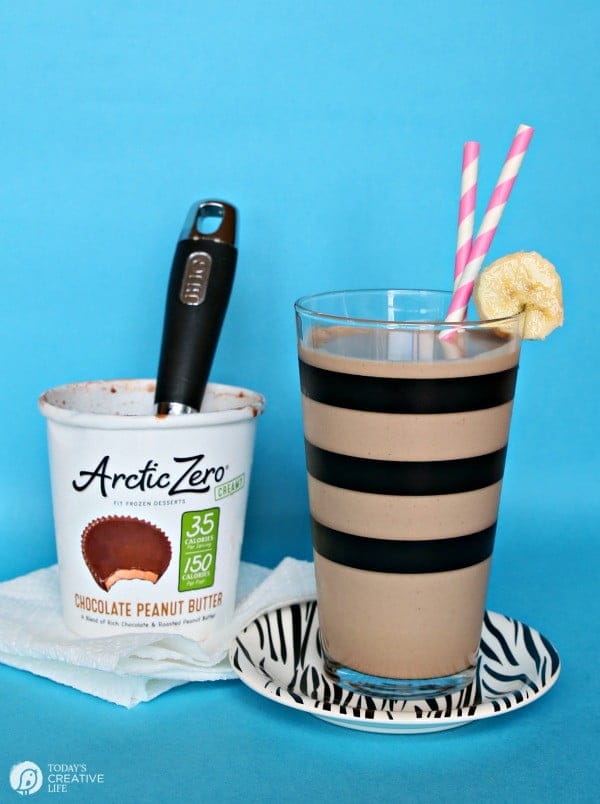 I placed a large spoon of peanut butter, 1/2 of a banana and 1/2 a container of the Chobani Simply 100 Vanilla Greek Yogurt. I filled the cup halfway with vanilla almond milk and blended away. It turned out so creamy!
It was delicious and got the two thumbs up from my son.
He had no idea that he just had much of the fiber he would need for the day. When he later wanted a couple of the Fiber One Bars, I told him he better stop at one. Even though Chicory Root fiber promotes digestive health, we wanted to be sensible and not over do it.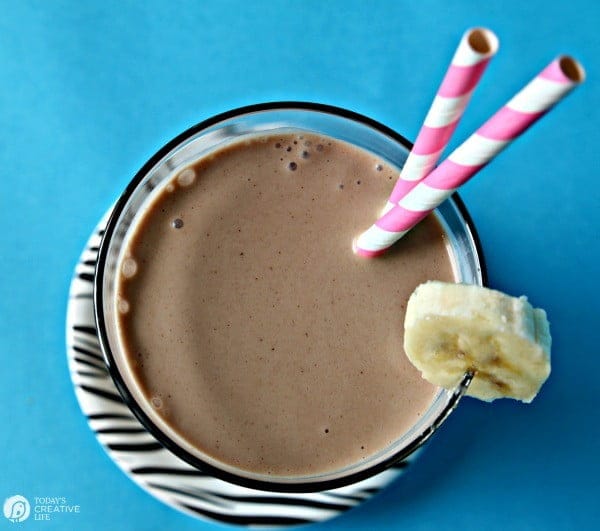 Chicory Root Fiber Promotes Digestive Health
Chicory root fiber is a prebiotic, acting as food for the good bacteria in the digestive tract. This leads to a healthy gut and improved regularity.
Additionally, chicory root fiber is a soluble fiber (like that found in oats, apples , nd dried beans) which means it dissolves in water. Soluble fiber is beneficial because it may help reduce blood cholesterol and glucose levels.
Chicory root fiber is low in calories and helps maintain satiety, which can make a positive impact on weight management.

Because chicory root fiber has a low glycemic response and promotes healthy blood glucose, it fits within a healthy diet for people with diabetes and several other health conditions.

Consuming chicory root fiber increases the absorption of minerals such as calcium and magnesium. This can be important in building stronger bones and maintaining bone quality. There are also strong indications that this increased mineral absorption can lead to better bone mineralization.
Read more about Chicory Root Fiber and how you can incorporate it into your own diet.
I was thrilled to see this 2 week eating plan for a healthy diet. I thought many of you would love it too. The goal is to gradually increase your daily fiber.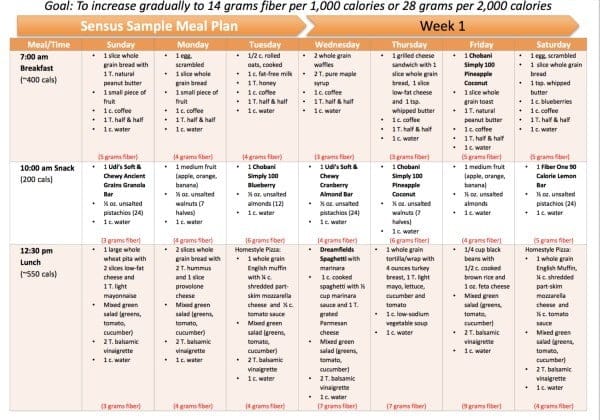 Download Sensus Sample Meal Plan WEEK ONE
Download Sensus Sample Meal Plan WEEK TWO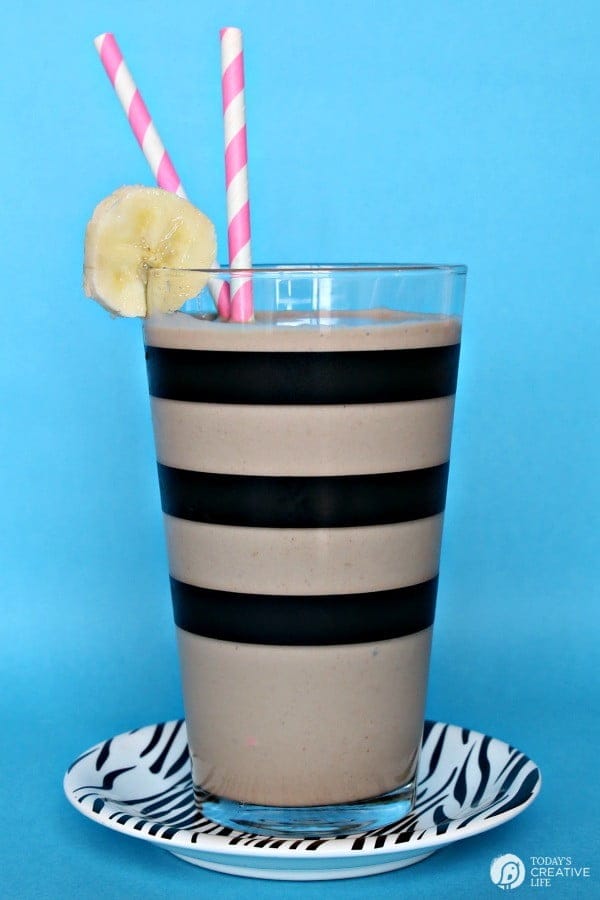 This post is sponsored by Sensus. All opinions formulated are 100% mine. I think this is a fantastic product and was excited to share the nutritional benefits with all my readers!