Chocolate Peanut Butter Fudgesicles for EVERYONE!
I was recently asked if I'd like to create a recipe using the new TruMoo Calcium Plus Low Fat Chocolate Milk. With the amount of TruMoo we already go through, I knew that whatever I came up with would be a hit with my 17 year old soccer player.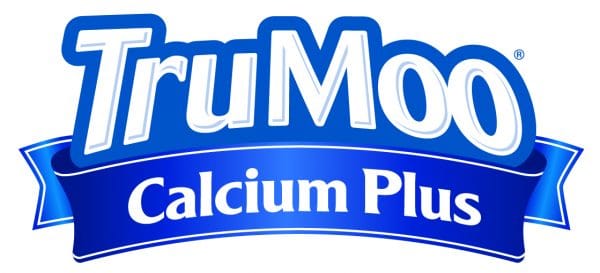 It's true what they say about teens and milk, it's even more true when it's chocolate milk.
Chocolate Peanut Butter Fudgesicles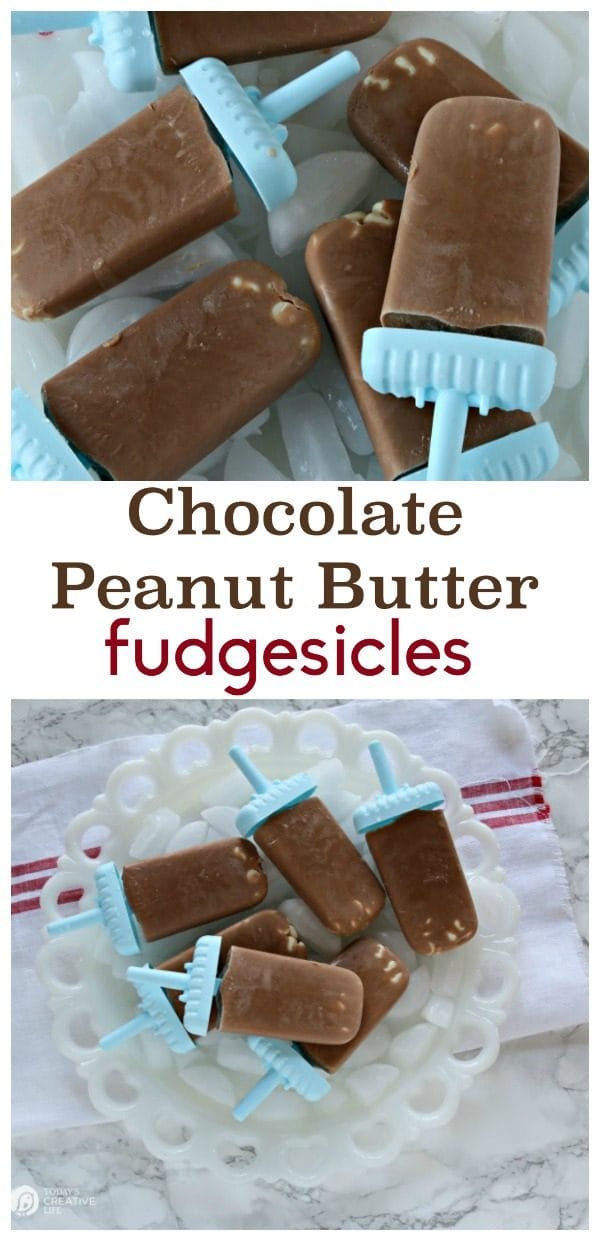 That's why it's even more important that I buy a product that's got extra calcium and it's got zero high fructose corn syrup.
My son loves making Peanut Butter Banana Chocolate smoothies, so I thought I'd just alter his recipe a little and make popsicles. It's been 100 degrees around her, which confuses us Pacific North Westerners, so what better way to cope, than with a Chocolate Peanut Butter Fudgesicle with white chocolate chips.
The TruMoo Calcium Plus is delicious frozen!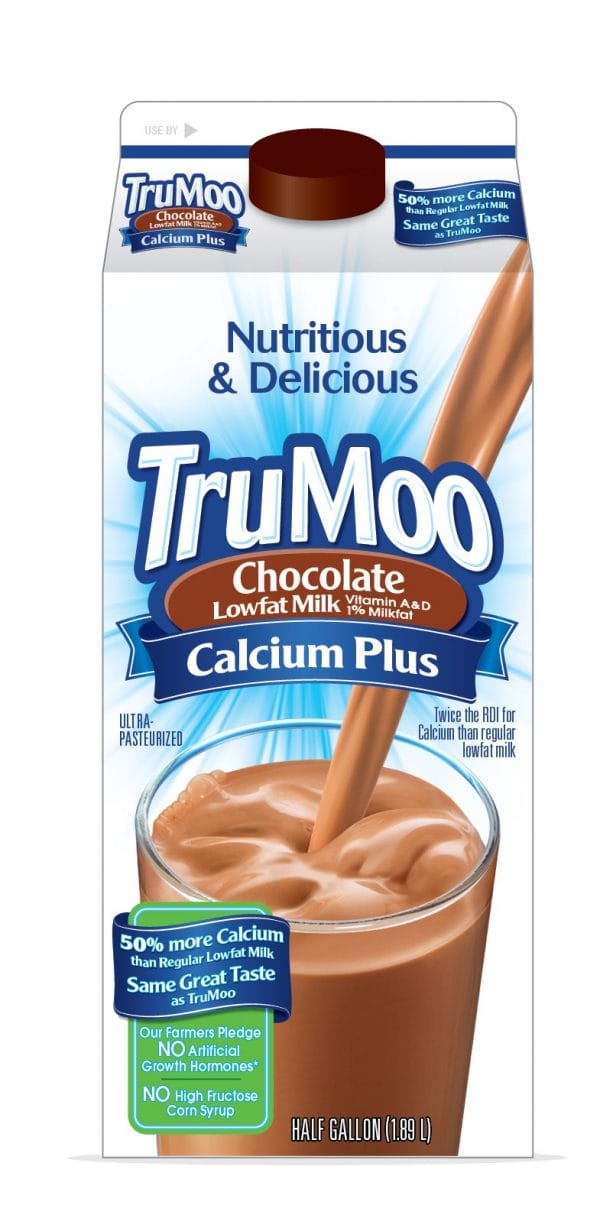 How to Make Chocolate Peanut Butter Fudgesicles
I haven't made popsicles since my son was small, so they're not the prettiest popsicles you've ever seen, but who cares when they taste so dang good!
I grabbed my TruMoo and poured it into a measuring cup. The popsicle molds that I have take a total of 2 cups liquid.
I used peanut butter powder instead of peanut butter, thinking it would blend easier. And it does, but I learned it blends better if you mix a small amounts together as you go, otherwise it tends to lump. I used one of those coffee froth stirrers but a blender would be fine too.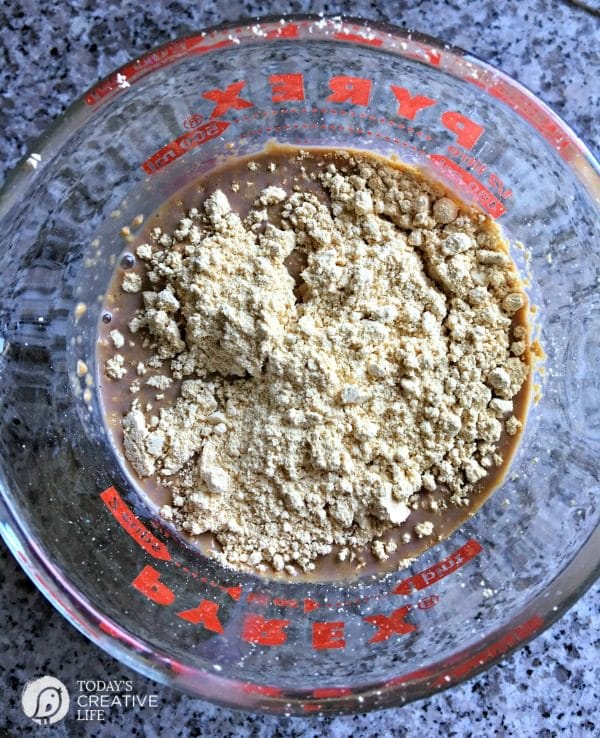 I poured my blend of delicious TruMoo and Peanut Butter into my popsicle molds and then right before I placed the handle on top, I thought I'd drop a few white chocolate chips in for fun. Toffee chips would be a hit too!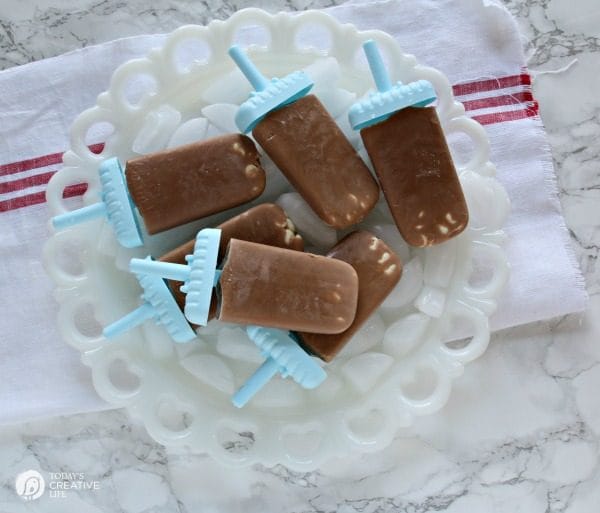 The chips sank to the bottom, which will be the top of your fudgesicle, which makes a surprise for that first bite.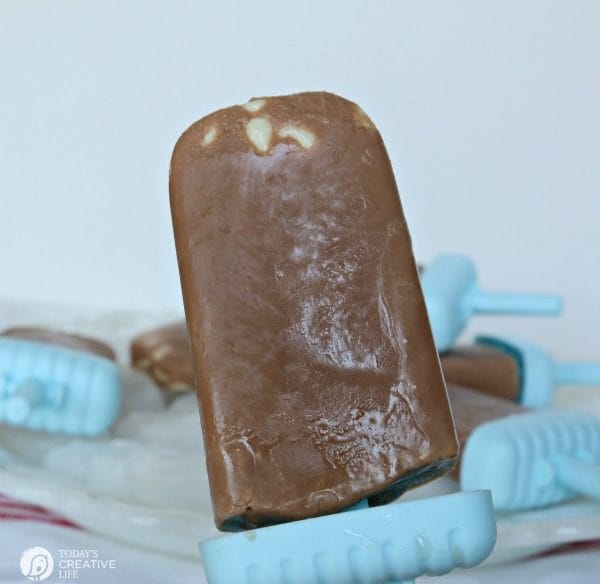 I placed them in the freezer and in about 2 hours we had Chocolate Peanut Butter Fudgesicles to enjoy on the deck.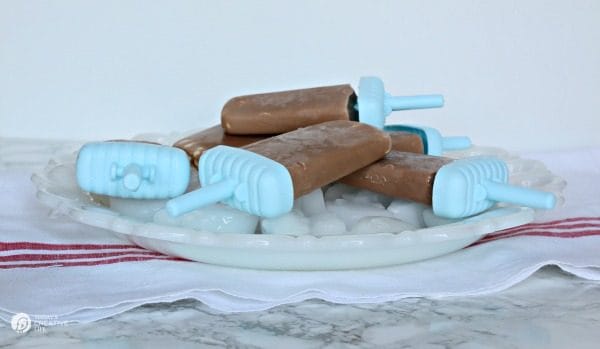 I loved knowing my fudgesicles made with TruMoo contained more calcium, no high fructose corn syrup and no artificial growth hormones.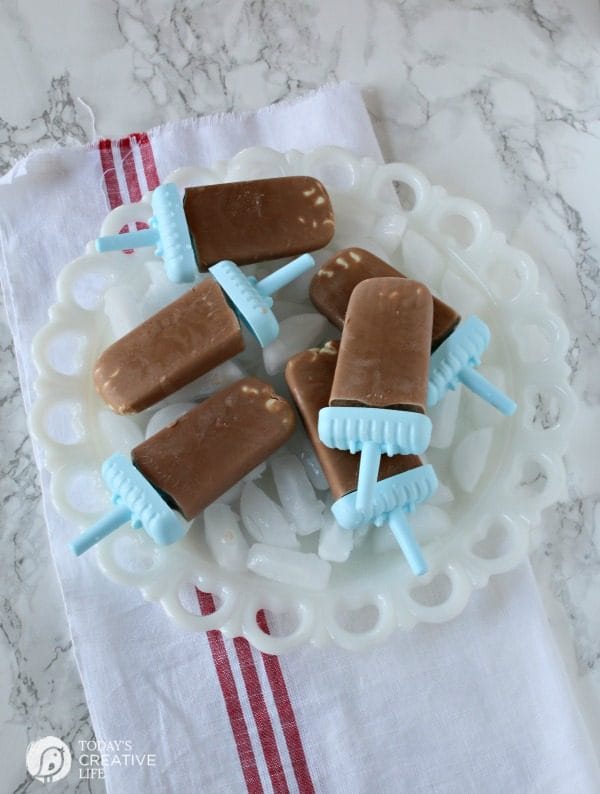 Who wants one?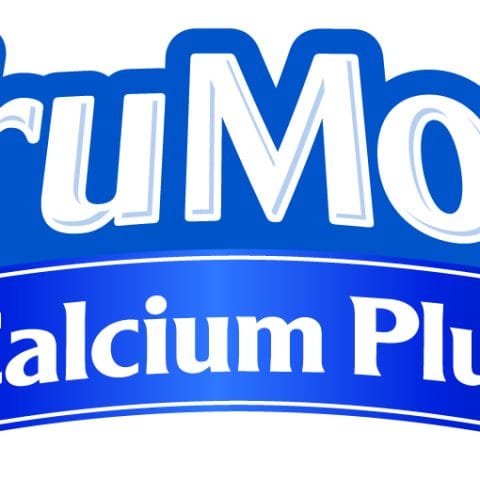 Chocolate Peanut Butter Fudgesicles
Yield: 6
Prep Time: 10 minutes
Total Time: 10 minutes
Ingredients
1/4 Cup Powdered Peanut Butter
White Chocolate Chips (optional)
Instructions
Pour TruMoo Calcium Plus Chocolate Milk and the peanut butter powder into a blender.
Blend on high until the peanut butter powder is mixed in well.
Pour into Popsicle molds
If you want to add the white chocolate chips or any other flavor, drop a few into each mold. Toffee Chips are all really tasty!
Place in the freezer for 2 or more hours.
Notes
When you're ready to eat them, take them out of the freezer and run the popsicle mold under cold water. The popsicle will slide right out!
For more information about TruMoo Calcium Plus and other TruMoo milk varieties, please visit
www.TruMoo.com
.
You can also follow TruMoo on
This post was sponsored by TruMoo Calcium Plus Chocolate Milk. All opinions and the recipe are 100% mine. I was compensated for my time.