I've got a surprise for you!  A free holiday printable! Don't you love Christmas Printables?
FREE Christmas Printable
I know many of you have started your holiday decorating, so I thought I'd share my latest FREE Christmas Printable.  Holiday Cheer! 

I love it.  The gals at SissyPrint do such a great job.  They usually give me some fancy code that shows up in a box so you can click and print or download right from here….but it's not there, so I've added it to my Facebook Free Gift.  Just head on over to the TCB Facebook page and you can print til your hearts content.  Sorry for the inconvenience.  But it will be worth it.
EDITED TO ADD:  The Printable can now be downloaded HERE
DIY Christmas Decorations
I printed mine out on your basic white cardstock.  I pulled an old frame off the wall and painted it.  This is an 8×10 frame.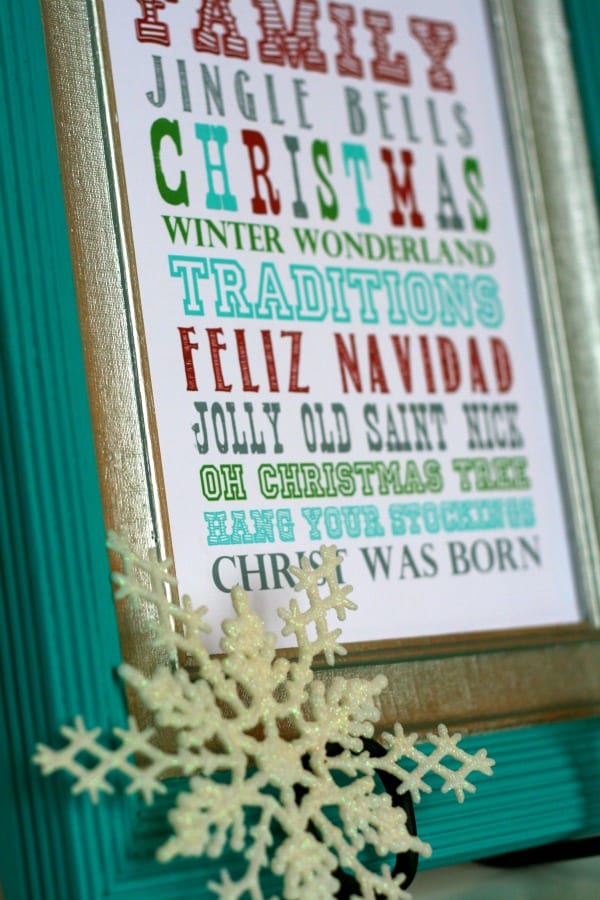 I think it turned out pretty cute if I say so myself. Now I just need to figure out where to place this beauty.