I've got a surprise for you! A free holiday printable! Don't you love Christmas Printables?
FREE Christmas Printable
I know many of you have started your holiday decorating, so I thought I'd share my latest FREE Christmas Printable. Holiday Cheer!

I love it. The gals at SissyPrint do such a great job. EDITED TO ADD: The Printable can now be downloaded HERE
DIY Christmas Decorations
I printed mine out on your basic white cardstock. I pulled an old frame off the wall and painted it. This is an 8×10 frame.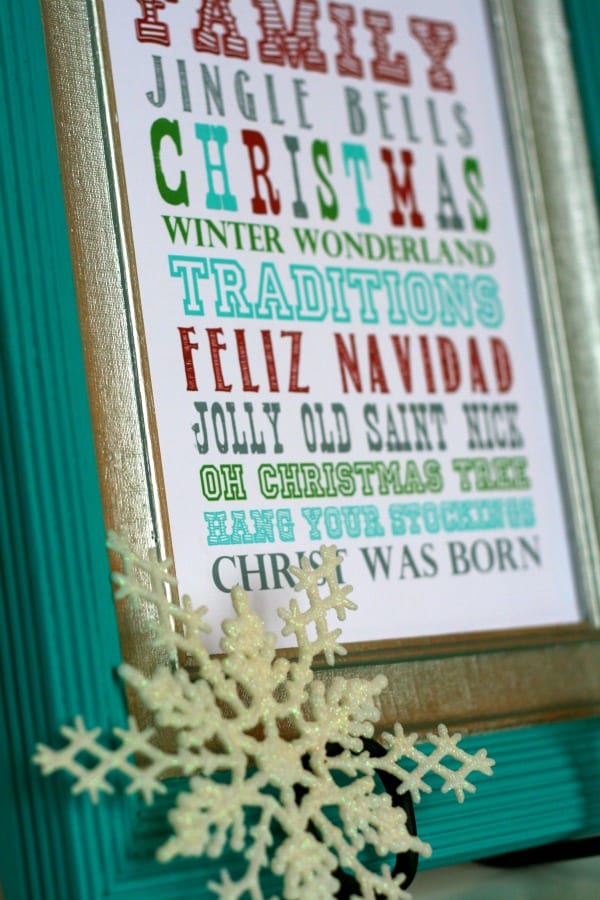 I think it turned out pretty cute if I say so myself. Now I just need to figure out where to place this beauty.