Cleaning your Outdoor Table is EASY with Mr. Clean
When I was a little girl, I LOVED the Mr. Clean commercials and the
fun Mr. Clean Jingle.
(he's not a
NEW Jingle
, see below) I wasn't even old enough to care about cleaning, but I knew I liked the bald man in white with his earring, especially because it was a cartoon!
Cartoons were hard to come by back in the day, they were only aired on Saturdays, so Mr. Clean was my favorite commercial!
Cleaning your Outdoor Table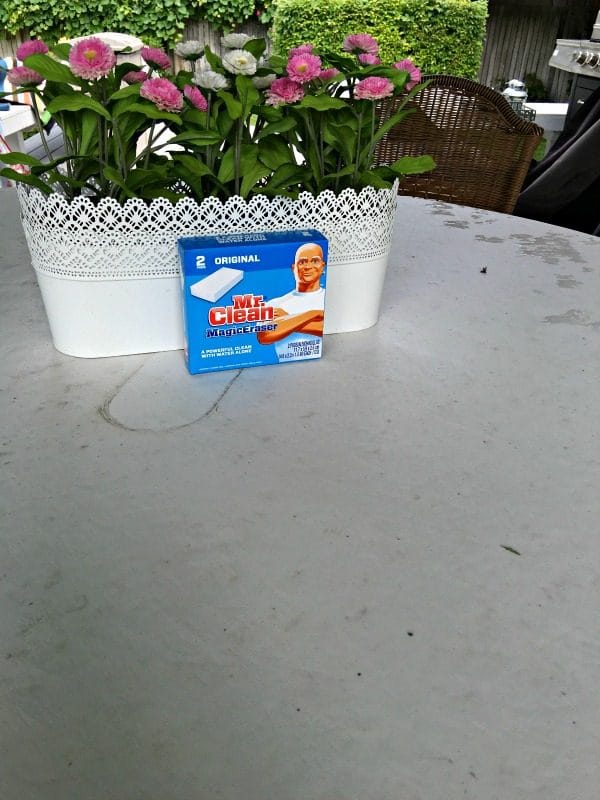 I was asked if I'd like to work with Mr. Clean and of course I did! I LOVE those Mr. Clean Magic Erasers! I've been using them daily on my sister's outdoor table while I'm in Utah. They are great for your outdoor space.
This Sunscreen Spray Station is also getting a lot of use!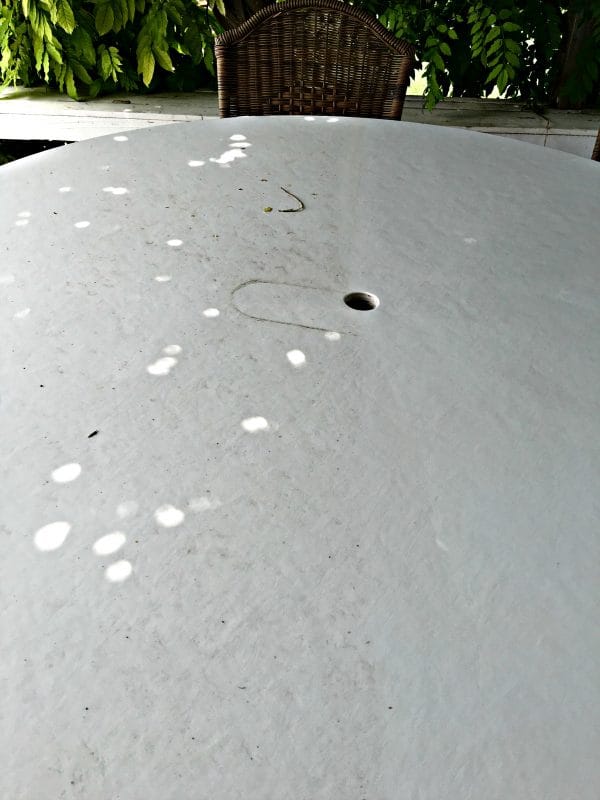 The Mr. Clean Jingle is a classic that most people know and now there's a NEW, REVAMPED version of that famous iconic song.
Mr. Clean's classic 1959 jingle transcends generations through the power of music-based creative, and returns with a modern twist for the millennial household.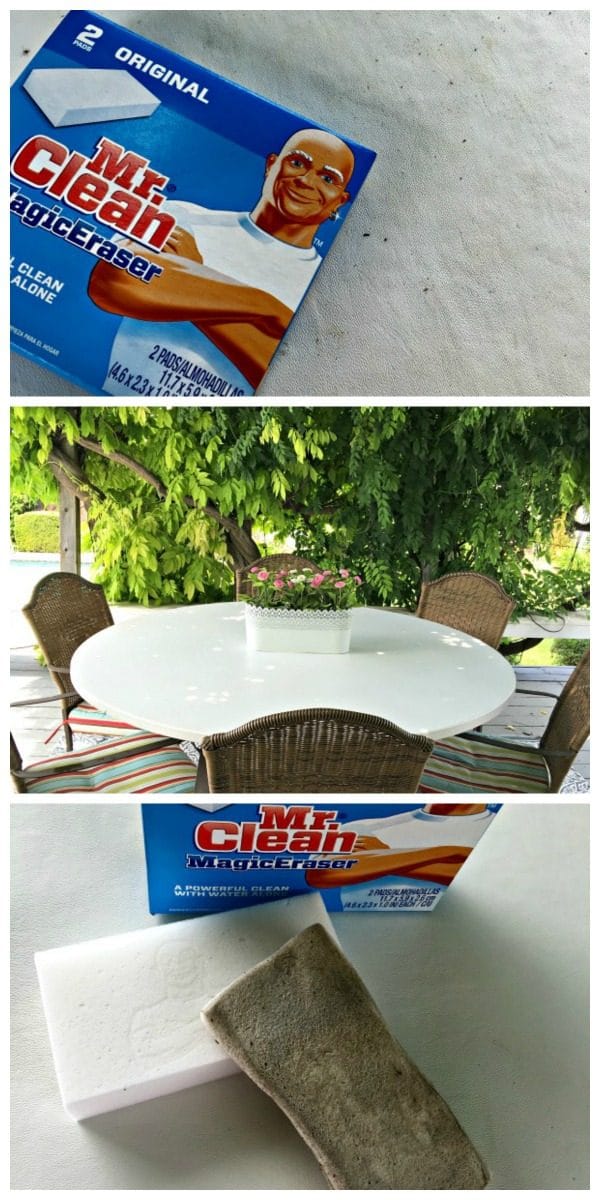 Are you ready to rock out with your mop out?
Thanks to his incredible line up of products like his Magic Eraser, Antibacterial Cleaner, and multi-purpose liquid, there's no mess too messy.
The
revamped jingle TV spot
features Mr. Clean, the legend who changed how people clean by being tougher on dirt, all around the house.
What do you think? Don't you love the new jingle?
This is a sponsored post. I was compensated for my time. I was also sent a few Magic Erasers, which I LOVE! All opinions are 100% mine.