I was really stumped for this months challenge!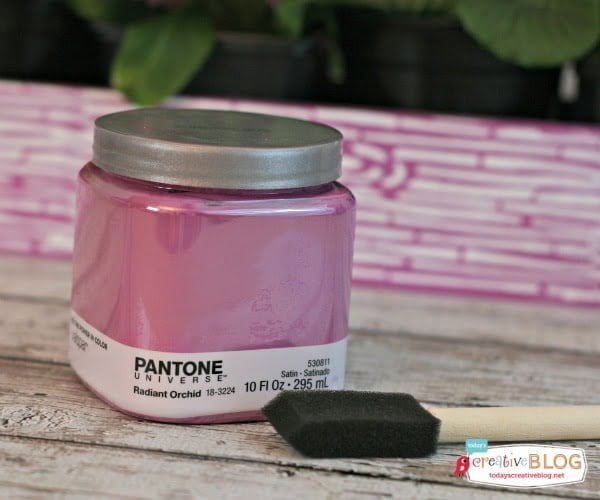 I'm part of a team of bloggers for Lowes Creative Ideas Creators & Influencers. This month, Lowe's challenged us to use the Pantone Color of the year, which is Radiant Orchid.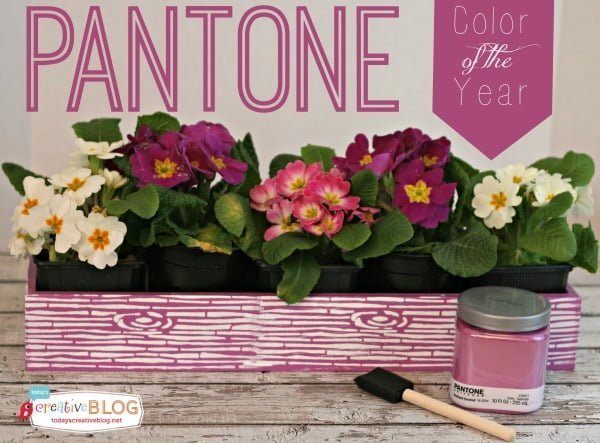 If you've ever been to my home, there is nothing radiant orchid about it, except I do have a bit of pink in my craft space.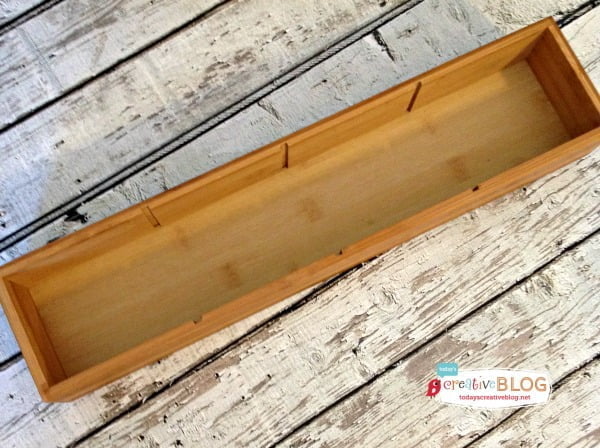 I had this thrift store wood box I picked up for $1.99 and had planned on using it for some sort of storage.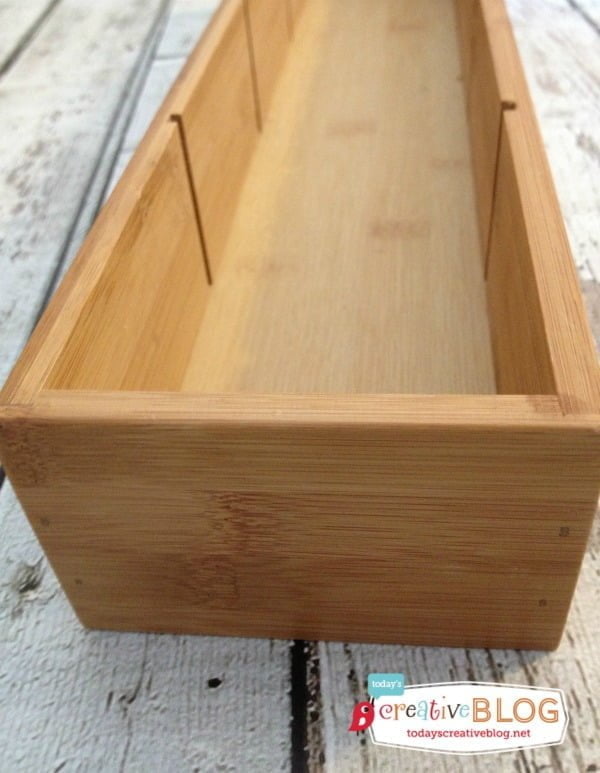 I mod podged the inside with scrapbook paper, then painted the outside with Radiant Orchid for a pop of color.
I placed it next to my last Lowe's project I did for creative storage and filled it with the craft supplies I seem to reach for most often.
It's nothing fancy, but it adds a pop of color with my bland walls and table tops. Which by the way…..both ended up completely matching by total accident.
I like that I can grab the craft box and take it from table to table, where ever I'm working.
But like any good crafting girl, I just couldn't leave it alone.
After receiving Amy's Wood Grain stencil from her new line of stencils, I thought it would look nice on this box too.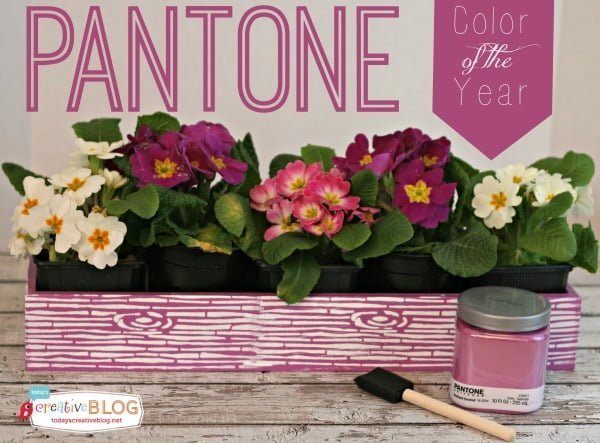 This little $1.99 box has turned into a fun spring time centerpiece. I love how the stencil turned out, although I should have totally flipped the stencil so the knot was in a different spot. We all know it's going to be Ok though.
Sign up for the Lowe's Creative Ideas Newsletter where you will receive monthly inspiration for making your house a home.