Cookie Bar Recipe
Who's up for a good ole fashioned Bake Sale? With a twist of course! Keep reading!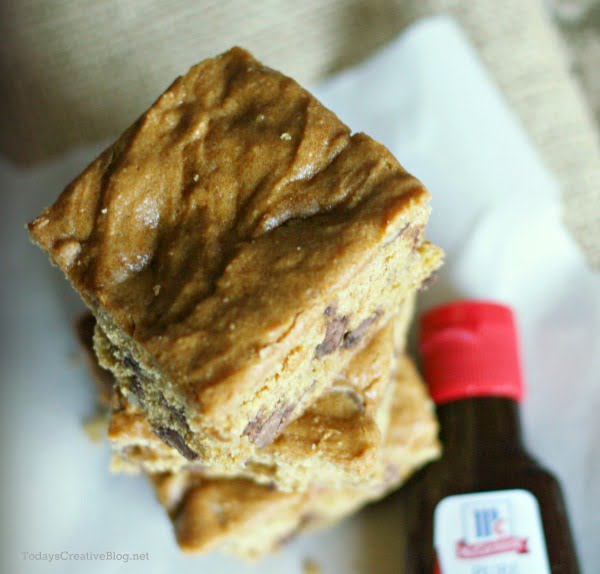 It's only mid September, but it already feels like my son has been back to school for weeks! Funny how you find that "school routine" groove pretty quickly. Along with school comes all the fund raising.  Bake Sales are ALWAYS popular. I remember gazing at all the perfectly baked cakes and cookies and wanting to buy them all! Of course the most popular are yummy brownies or pretty cookies! Neither of which my mother baked nearly enough of and clearly I suffered as a child.
Who doesn't LOVE a bake sale?  All those homemade cookies, brownies and cake! People make their yummiest recipe for a bake sale, even though it's not a competition…….but THIS bake sale is!! I hope you all have my back on this.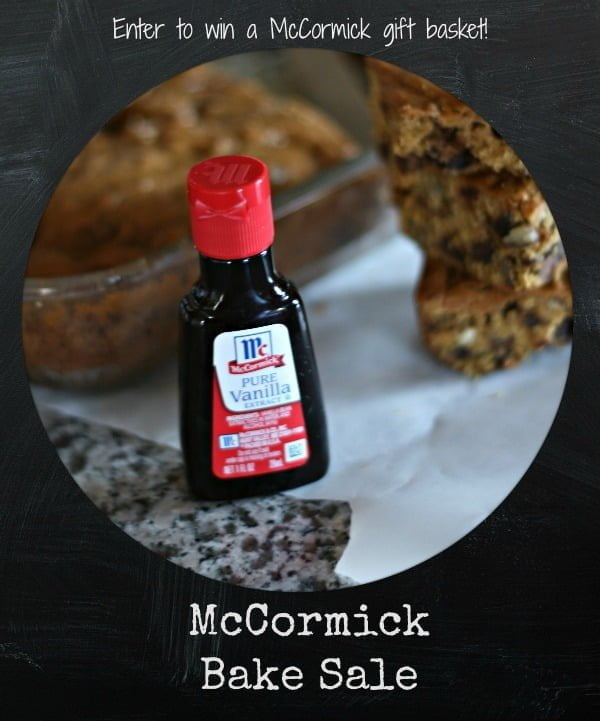 I'm working hand in hand with McCormick and we're having a virtual bake sale.  I'm on a team with 5 other bloggers and we're competing against five other teams of bloggers……(they are SO goin down) ….all via my Pinterest board. I bet you're wondering how you can help us win, right?  You can help "buy" by repinning from my or my teams "virtual bake sale table".  If you help, guess what?  You're entered to win a McCormick Prize Pack!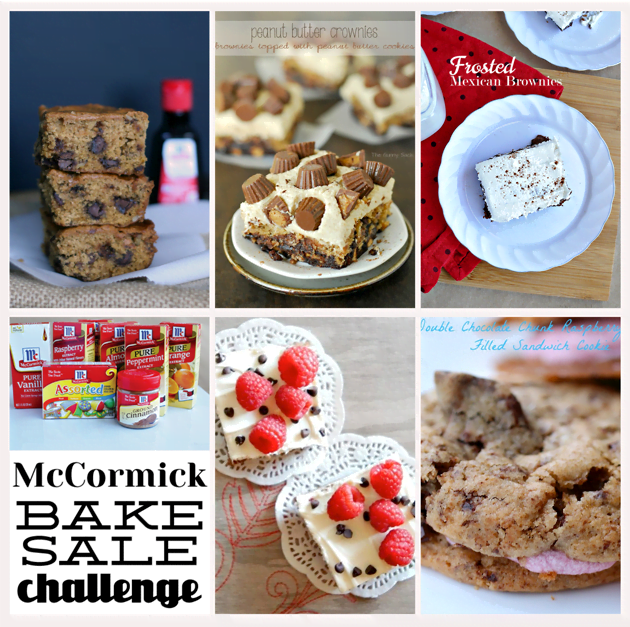 My partners in crime, my teammate also have yummy yummy recipes!
Citrus Kissed Brownies from Food Family Finds
Peanut Butter Crownies from the Gunny Sack
Frosted Mexican Brownies from 30 Handmade Days
Raspberry Brownies with Cream Cheese Frosting from the Rebel Chick
Double Chocolate Chunk Raspberry Cream Filled Sandwich Cookie from Parent Palace
Confused?  Don't worry, I've got step by step instructions below and you'll feel MUCH better after you taste one of my Vanilla Rich Pumpkin Pecan Chocolate Chip Cookie Bars……say that 5 times!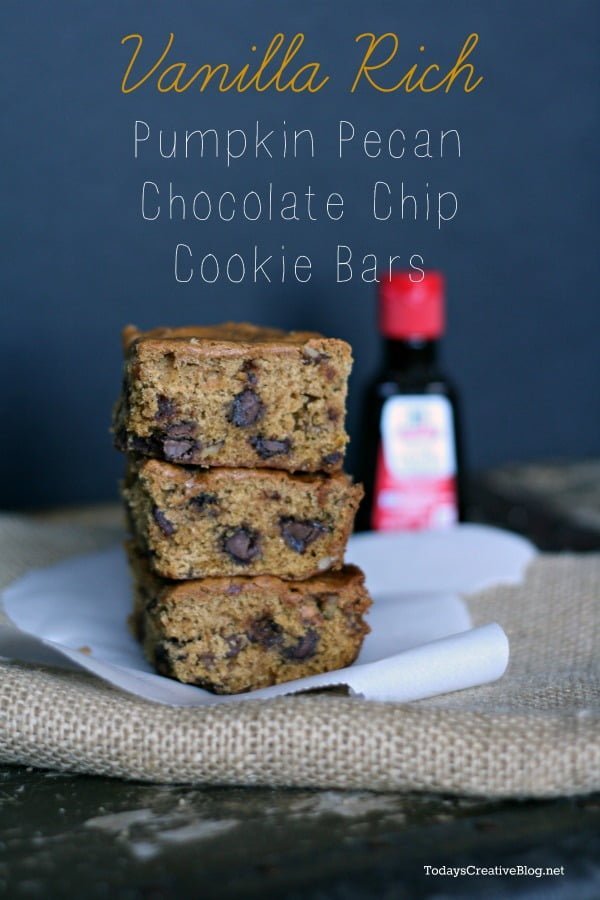 Our job was to take a classic McCormick recipe and put our own spin on it. ……..I chose their Vanilla Rich Chocolate Chip Cookie recipe, because what's more classic than that?  And because I'm all about Pumpkin right now, I thought I'd add a hint of autumn by blending in some pumpkin and pecans and make it into a cookie bar rather than drop cookies. It was a hit!
[amd-zlrecipe-recipe:70]
Want to enter to win a Prize Pack from McCormick full of spices, extracts, food colors, baking tools? ARV $75
 TEAM #6 won the blogger contest. 
Here's the original recipe……before I got a hold of it.
[amd-zlrecipe-recipe:71]
This post was a sponsored post through the Mom if Forward community. All opinions are 100% mine and all mine.