The next couple of weeks you're going to be busy getting ready for Thanksgiving and then we are off to the races getting ready for Christmas.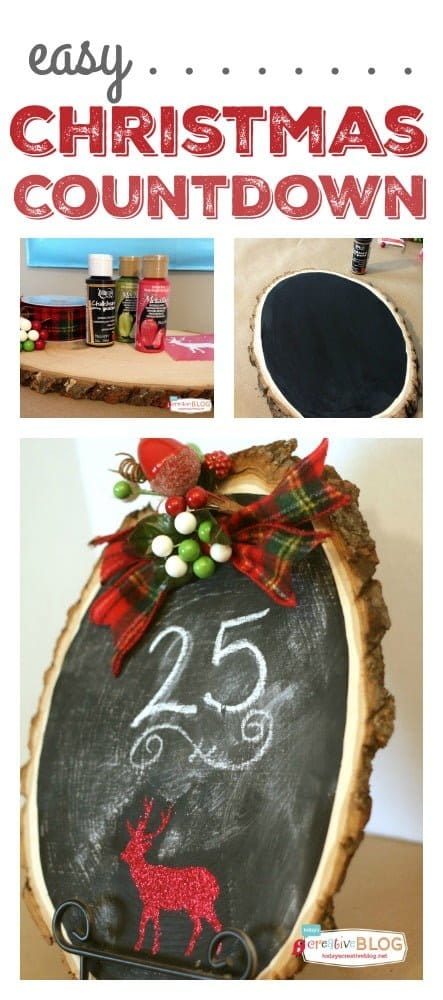 I'm partnering with DecoArt for a fun and easy Chalkboard paint project where I'm showing you how to make a quick Countdown to Christmas sign! I'm adding a video tutorial also, just in case you need it.
Countdown to Christmas Craft

I've been dying to create something with those wood slabs with the bark around the edges. I love them and knew they would be perfect for this project!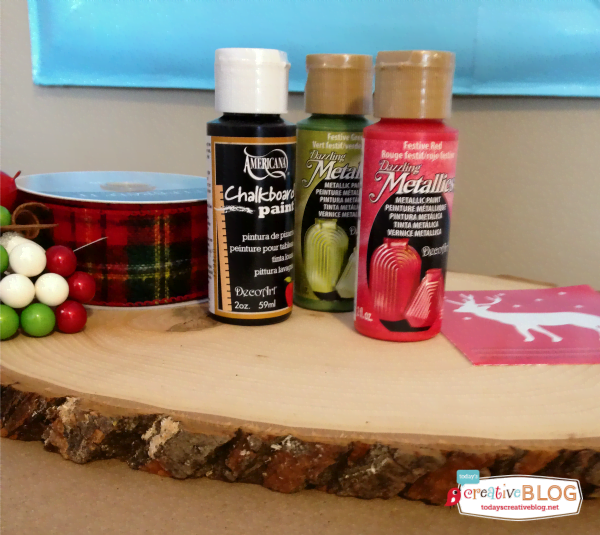 Gather your Supplies
Paint your plank with chalkboard paint.  Use even strokes and allow to dry between coats. I used one coat, but if you'd like, go ahead and add another. Can't hurt.
Once it's dry, tape your stencil where you want it, and apply a metallic paint to fill the interior of your stencil. Lift the stencil up gently. You can just let the paint dry, or if you're adding glitter like I did, you'll want to sprinkle a generous amount of glitter over the wet paint. Holding the plank at an angle, tap the wood plank to allow excess glitter to fall off. Once the glitter is dry, use a soft bristle brush to get any stray glitter off.
After the paint and glitter is dry, prep your chalkboard by scraping your chalk over the entire chalkboard surface. Take a damp cloth or sponge and wipe the chalk off. When it dries, it will now look like a used chalkboard.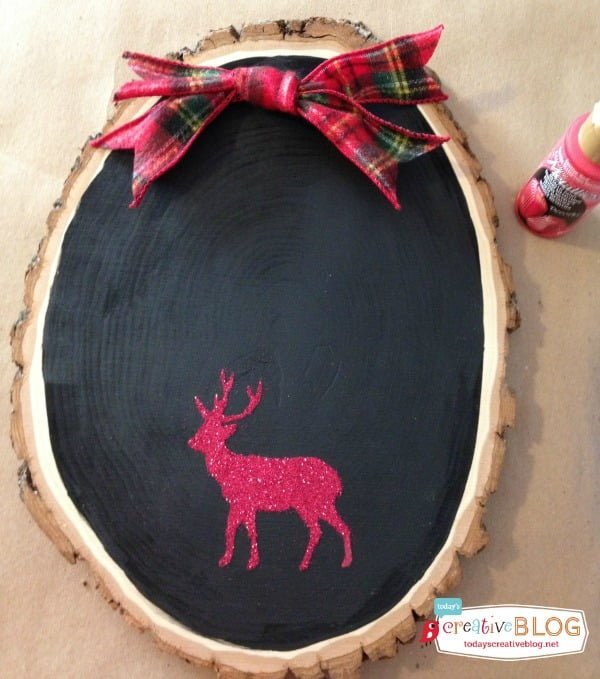 Add your bow with either large glue dots or your hot glue gun. Add any holiday picks for extra style.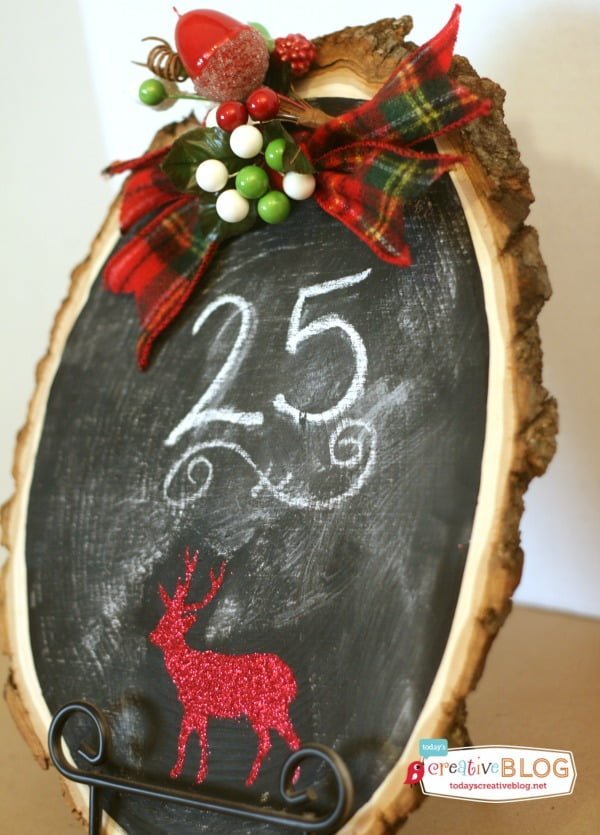 Set your Christmas Countdown on an easel for easy daily editing and you are good to go!
And here's the video…….
This post was brought to you by DecoArt. DecoArt compensated me for my time and effort in creating this project. My opinions about DecoArt products are all mine!