This Craft Room Declutter post is sponsored by Xyron. All opinions are 100% mine. I have included affiliate links for shopping convenience. This cost you nothing extra.
Operation Craft Room Declutter was officially in session!
My craft room was getting harder to keep tidy with everything I had accumulated. I had so many supplies and many of them I no longer needed. See tips on Storying Craft Supplies here.
Craft Room Declutter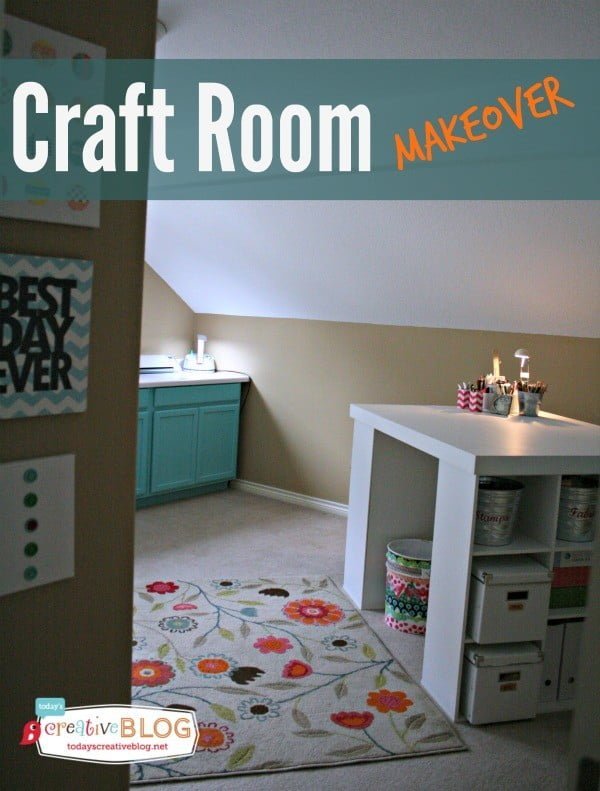 This is what my craft room looked like when I first revealed my Craft Room Makeover a couple of years ago. As any creative blogger will attest, a craft room rarely stays tidy. We all need an Operation Craft Room Declutter event a couple of times a year.
So many supplies I was just used to keeping around. Like scrapbooking supplies. My scrapbooking supplies hadn't been touched in years and there were LOTS! I had over 20 racks of scrapbooking paper. I had embellishments for anything and everything.
Start a Donation Pile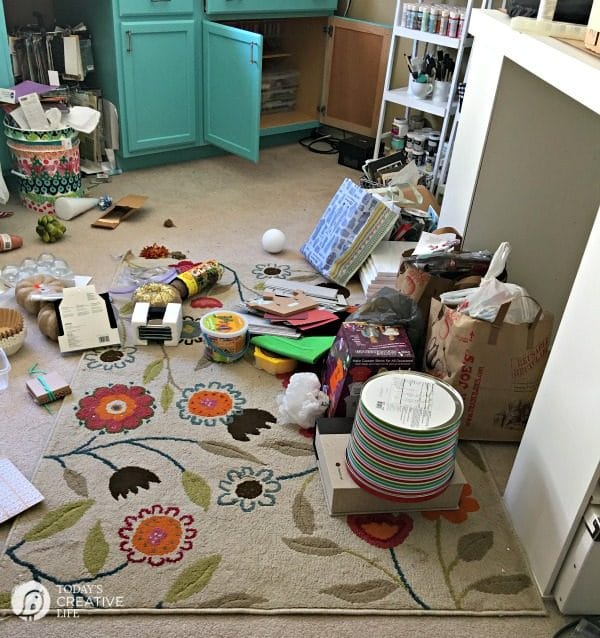 Then I started reading the KonMari Method for tidying and organizing. I really just skimmed the highlights, but a couple of things really stood out. It's not like I hadn't heard them before, but I guess I was really ready.
She talks about getting rid of anything that doesn't bring you joy and grouping like items all together. Which I thought I was already doing, but I once I looked around my messy cluttered craft room, I really wasn't. It was time to get busy! My Operation Craft Room Declutter is 95% done and I'll share it all with you when I'm finished. Maybe I'll do a Facebook Live Video.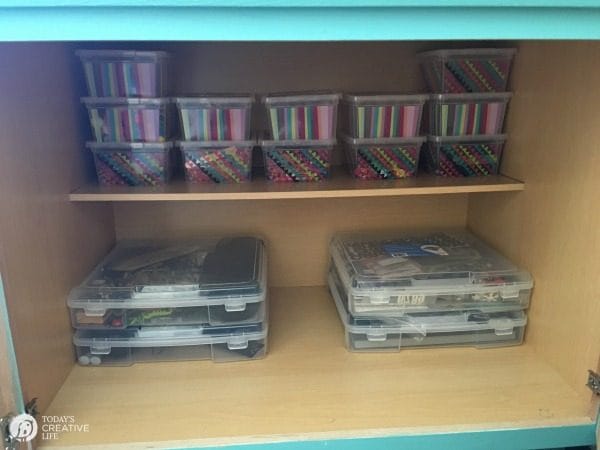 After purging and grouping like items together, I was able to put most in all the scrapbooking totes I had. Since I had been asked to work with Xyron and try out their newest model, Creative Station Lite, I thought it would be perfect to make new labels to label EVERYTHING I could get my hands on. I've owned many of their earlier models and always loved the versatility. The Creative Station Lite can only be found on their website or Amazon until it's released sometime this summer. Buy yours here!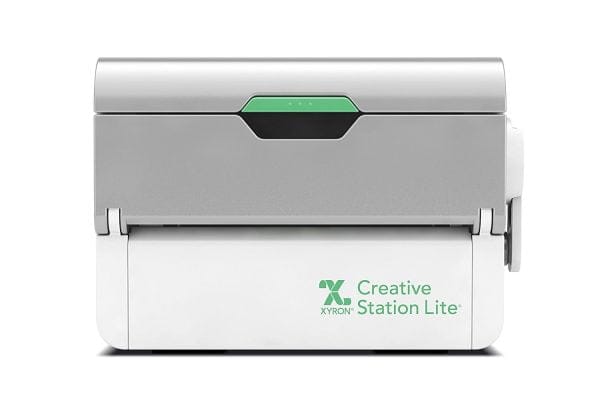 BUY YOUR OWN Xyron Creative Station Here!
I created my label template using PicMonkey, which you can download here. You can either use a felt marker to write in what you need, or you maybe you have a program on your computer that will allow you to type in text.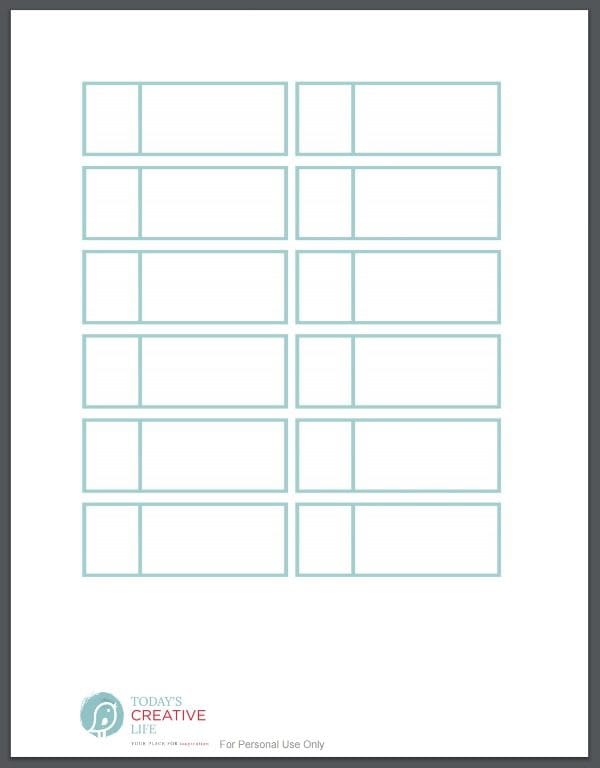 Nothing fancy, just a simple label to fit your needs. To make them into a self adhesive label, I used the Creative Station Lite from Xyron. You can make anything a sticker, just choose if you want permanent adhesive or repositionable. They have the regular 5 inch size cartridge as well as the 3 inch cartridge and they will both work with this machine. Or you can use their other cartridges for laminating or magnetic. There are so many ways to use this machine.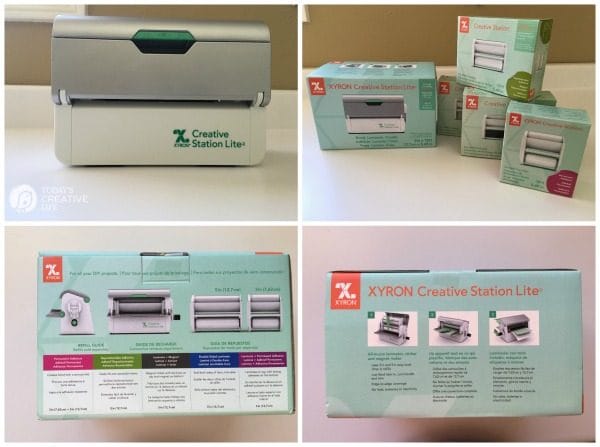 The best part? IT'S SO SIMPLE! You literally just drop the refill cartridge in, shut it, turn the handle and you're project is done. I've done a simple little video I'll attach to the end of the post.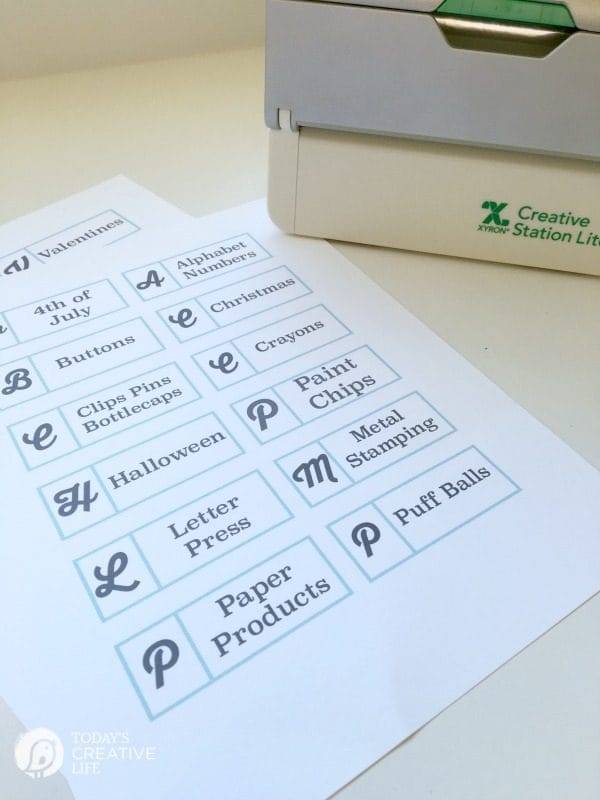 Getting Organized!
First I printed off my labels and used a paper trimmer to cut them.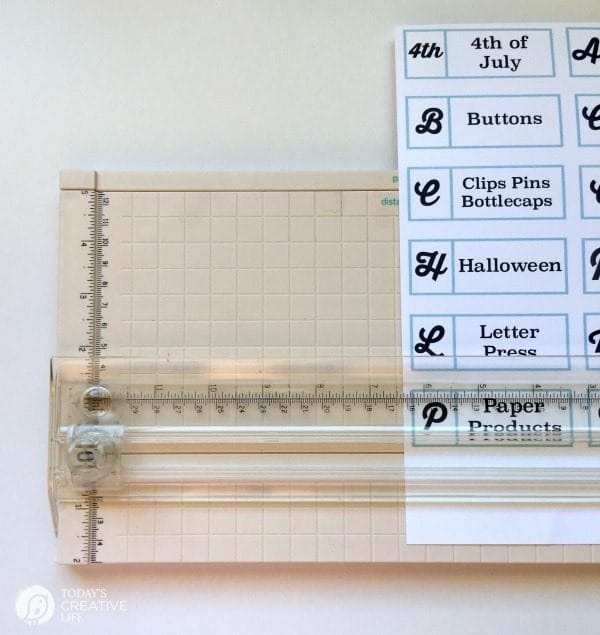 I trimmed them into individual labels and ran 3 or 4 at a time through The Creative Station Lite Xyron machine.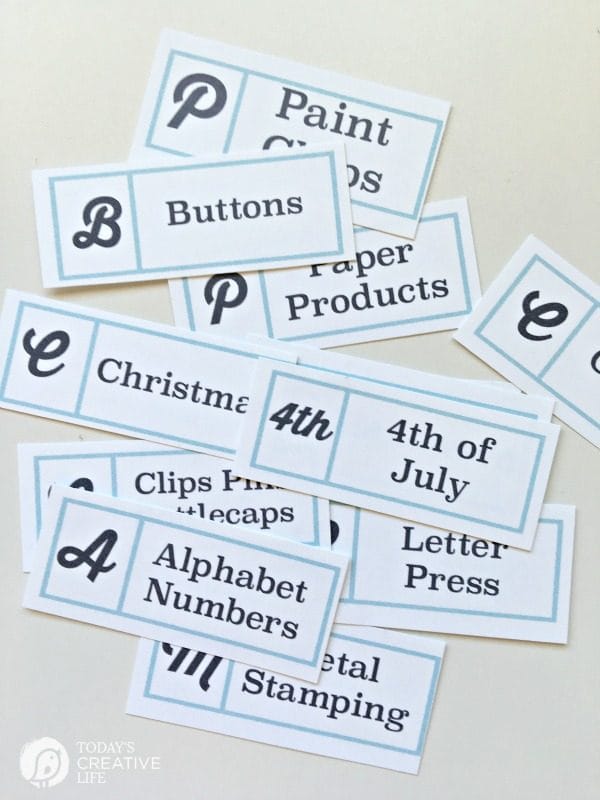 You'll end up with sheets that look like this. You simply peel off the top clear film. Then when you peel each label off, the back is now sticky!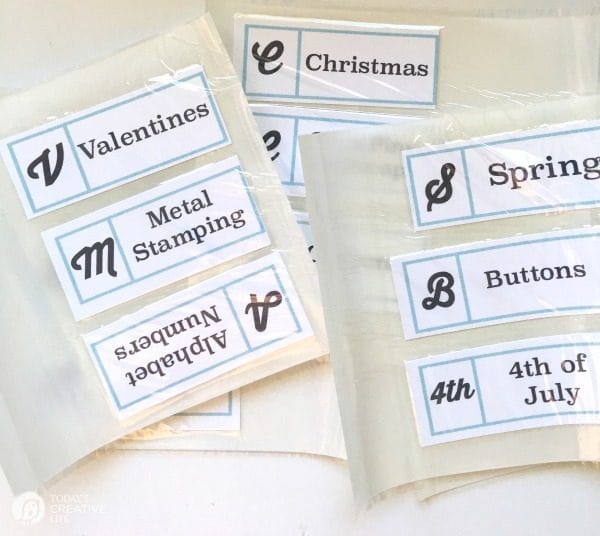 I pressed each label onto each tote and I suddenly could find what I was looking for quickly!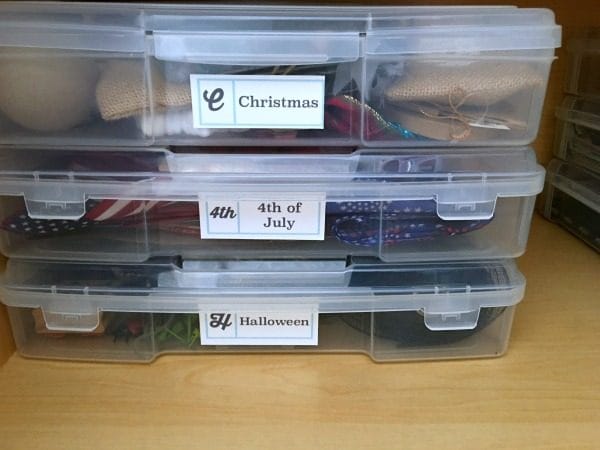 After purging and going through all my totes, I have several that are now empty, so I just placed a blank label on for now. I'll use a felt marker to write in what I need at the time.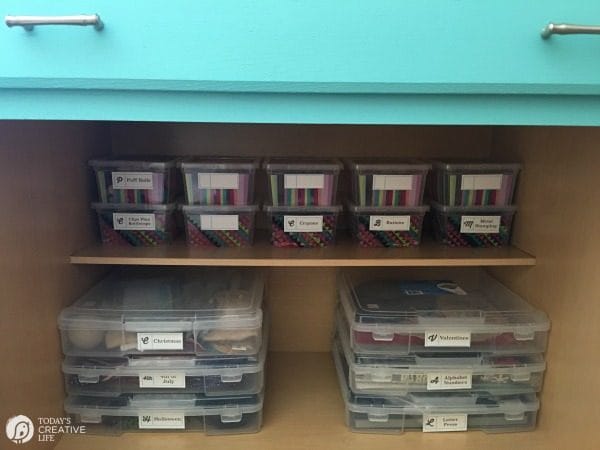 Watch this video to see how easy it is to use.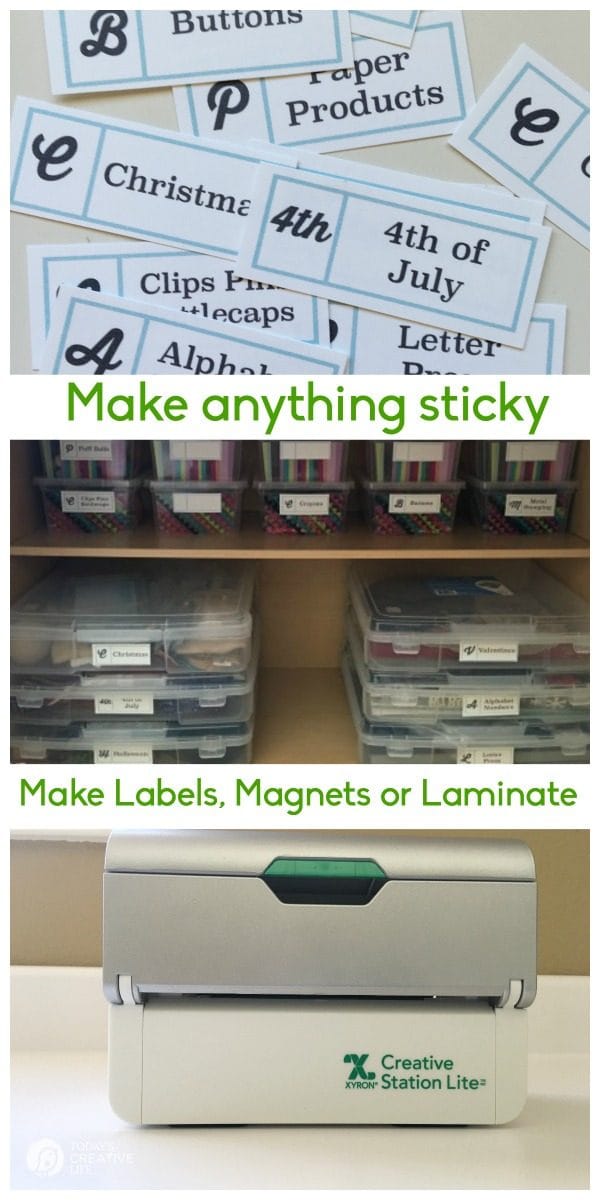 Just think of all the many ways to use the Xyron Creative Station Lite.
Great for school projects
Great for teachers
Perfect for all kinds of crafting
Create instant Organization
Make DIY gifts with the magnet feature
Laminate luggage tags, back pack tags
Laminate a chore chart
Laminate a grocery list
Water Bottle labels for party planning
Make a no soliciting sign and laminate it
Laminated menu planner
The possibilities are as endless as your imagination.
---
This post is sponsored by Xyron. I received a Creative Station Lite and was compensated for my time and effort. All opinions shared are 100% my own.
---