I cannot tell you how nice it is to be done with this CRAFT ROOM MAKEOVER!
Craft Room Makeover | Before and After
Remember when I shared my craft room (below) after taking over my son's old play room? I was so excited to have a larger space, but what I didn't know was that I needed storage and how quickly it would get OUT of CONTROL!!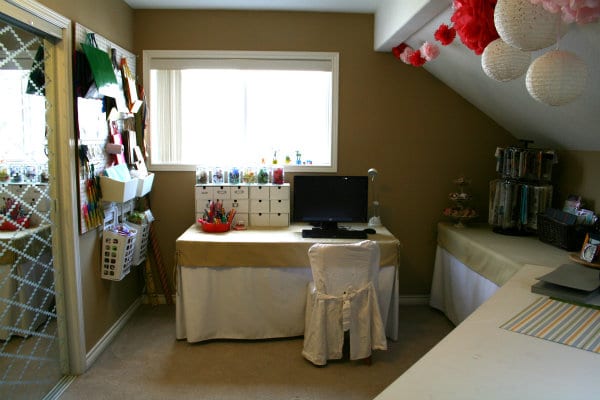 Like most creative people, one project can leave the biggest mess. Well multiply that one project by about 20 and you've got an overwhelming space that just can't be wrangled.
As one of the Lowe's Creative Ideas Blogger team members, we are given a few topics to choose from for our monthly challenge.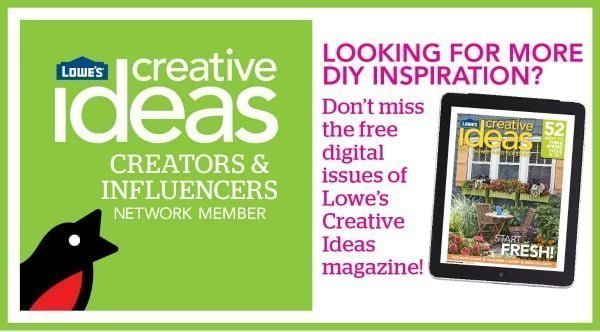 This month, one of the choices was Craft Space Makover.
I HAD to do this.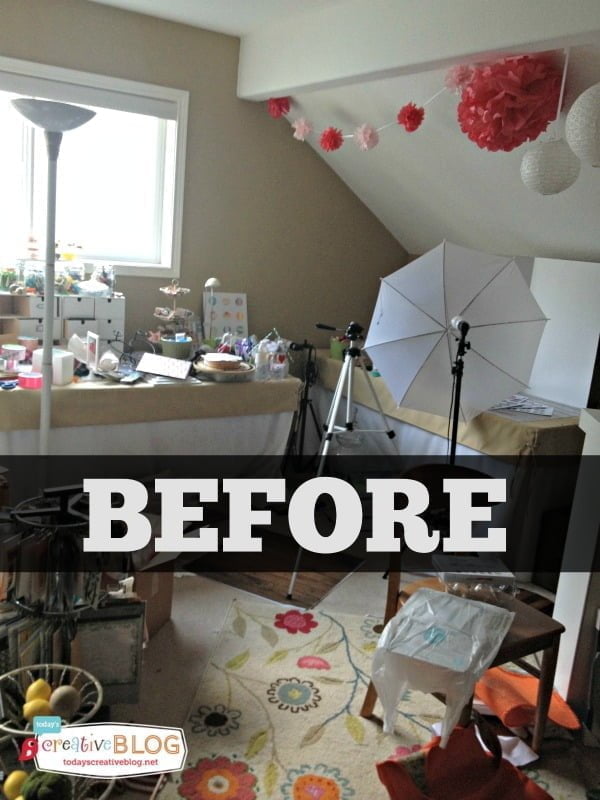 My room was driving me crazy. It was overwhelming and was pretty much unusable…..a disaster.
Knowing my issue was storage, I immediately headed to Lowes and looked at their unfinished kitchen cabinets. They're not as expensive as you think. The larger 2 cabinets with one drawer were about $139 with the other smaller ones being less expensive. We ended up buying 4 cabinets total and obviously pushed them all together.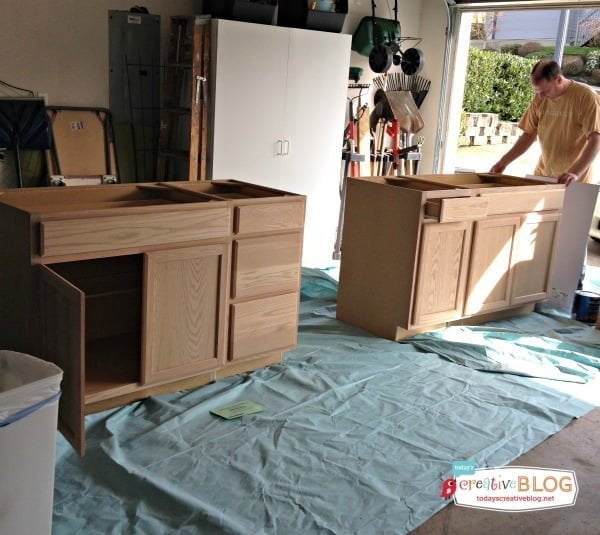 We also bought the counter top for about $60 each and then cut one piece down to fit. The guys were very helpful in telling us exactly how to cut the curved portion of the counter and what blade to use. They could not understand why I didn't want a prettier counter and asked me twice if I really just wanted a plain white counter.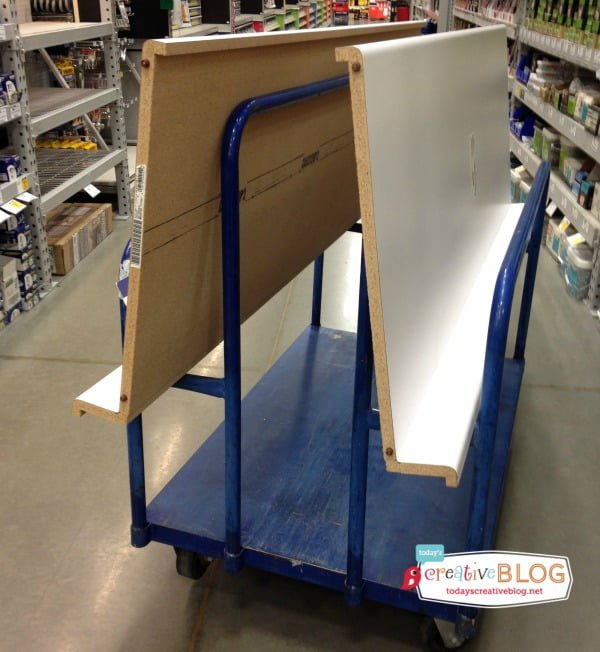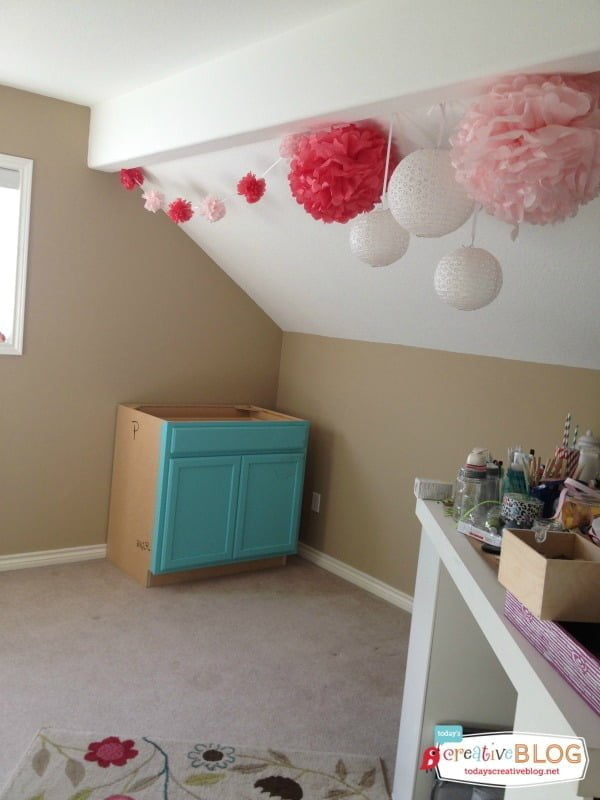 I chose a beautiful turquoise paint called Sea Breeze from their Valspar Eddie Bauer HOME line.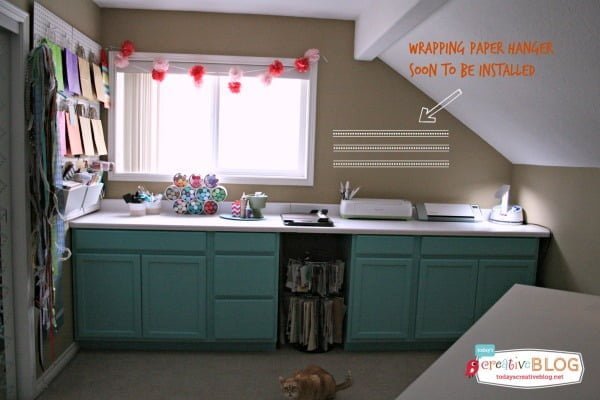 I love it! I chose a satin finish, but it looks flatter than I'd imagined…….I'd choose a gloss if I had to do it over again.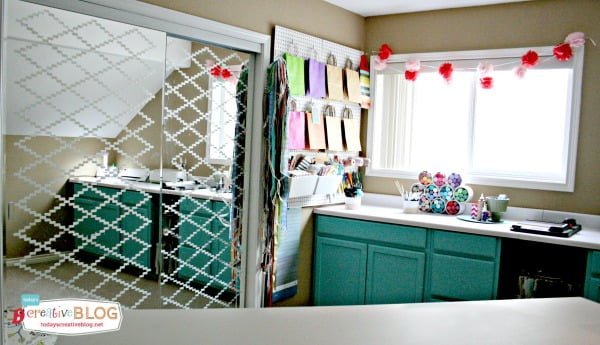 We still have the cabinet hardware to put on and hopefully it will get done this weekend. I'm going with a brushed nickel.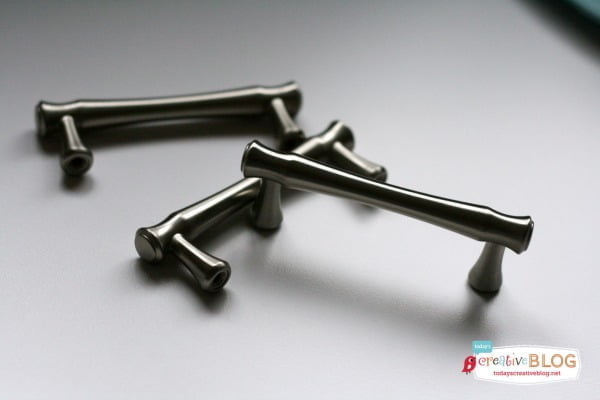 I spent an entire weekend putting EVERYTHING away. I bought a ton of storage containers (that match of course) to fill the cabinets.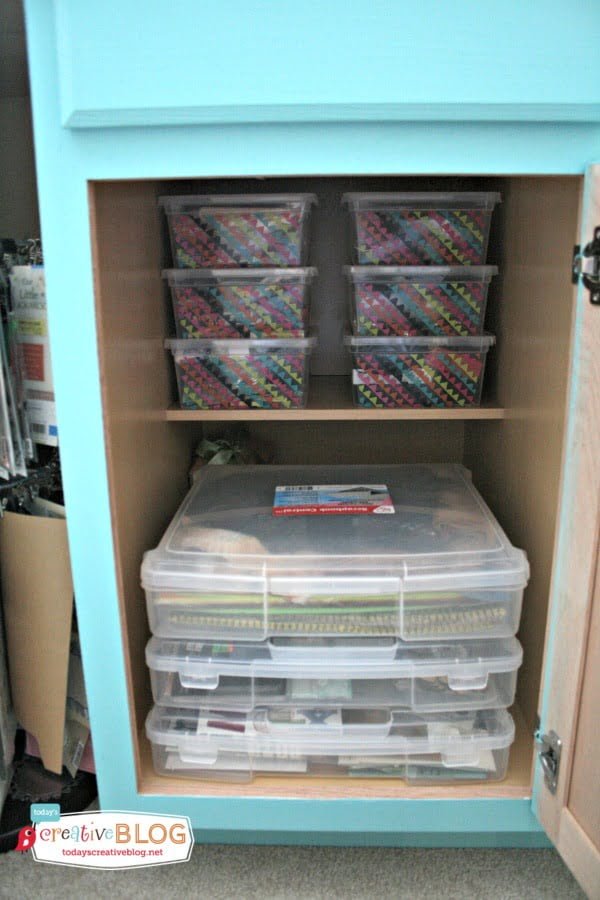 I reorganized my craft table cubbies and I'm surprised I have available space.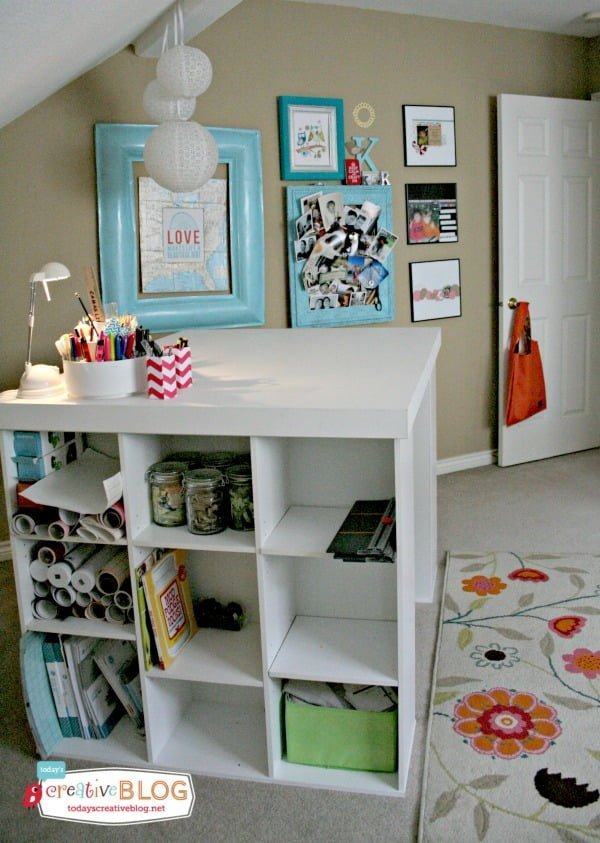 Everything has a place and everything is in it's place. Oh how nice it feels!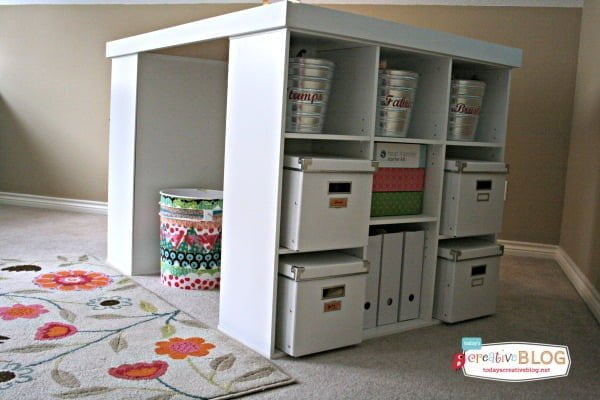 Even though I LOVE my craft paint storage I made for one of my past Lowe's projects, it's simply just not big enough.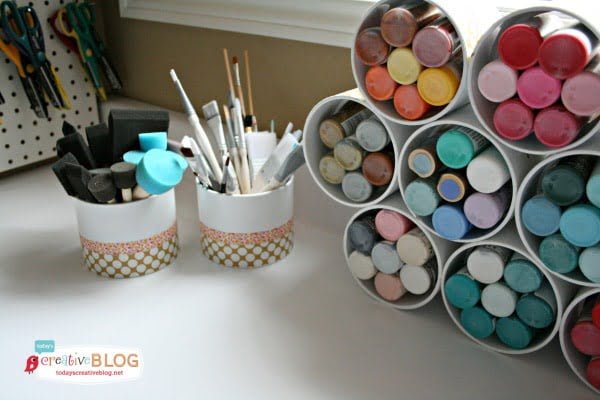 So I've decided to dedicate one large drawer for all things paint. Keep in mind, some of those rows are double stacked. Hi, my name is Kim and I have an addiction to craft paint.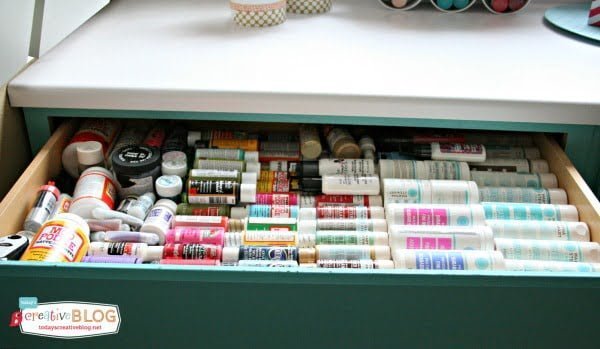 This peg board is one of the handiest items. Who knows if I need all those bags, but I liked the colors.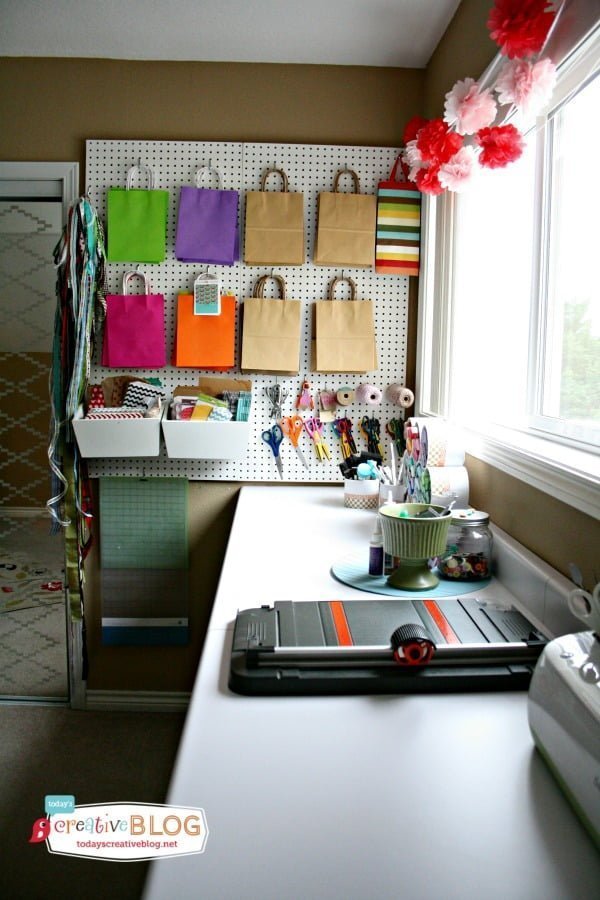 This room makes me happy.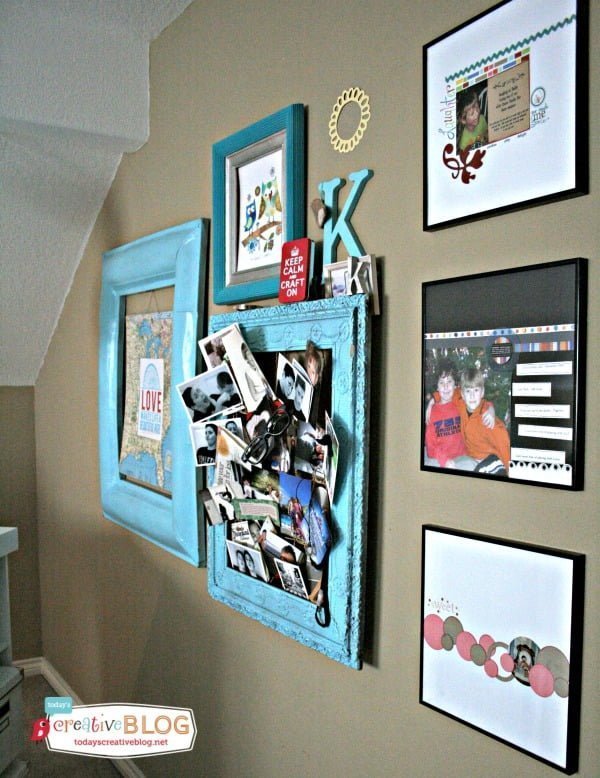 All frames were yard sale finds spray painted. The owl art work is from Ellen Crimi Trent……she sent it to me and I adore it! The LOVE print is a printable from Live Laugh Rowe. And of course a few of my favorite scrapbook pages framed.
Some cute wall art to greet me every time I walk in.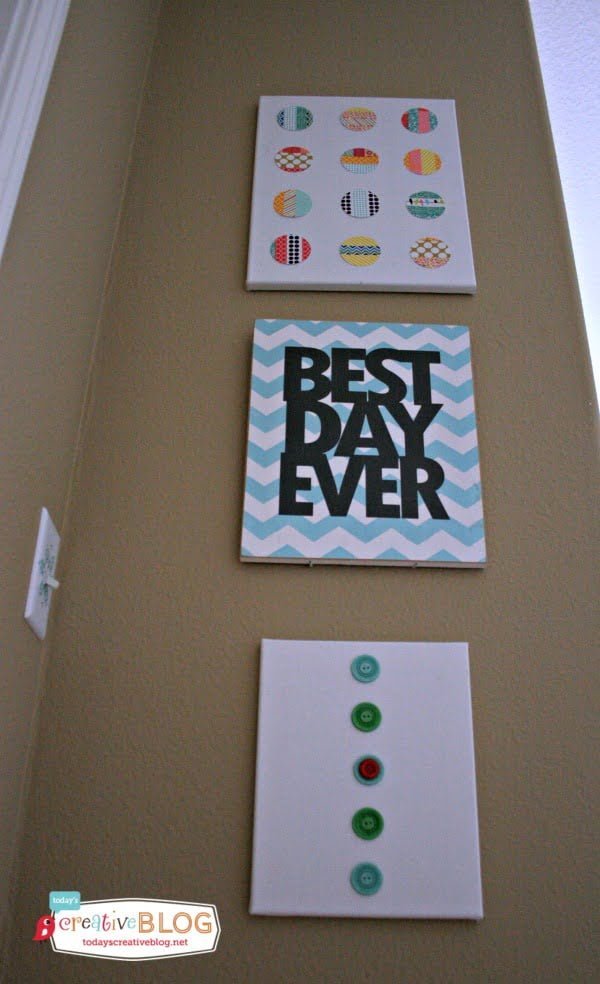 Even my pets like hanging out in this room now. Here's Mabie taking a nap on instagram.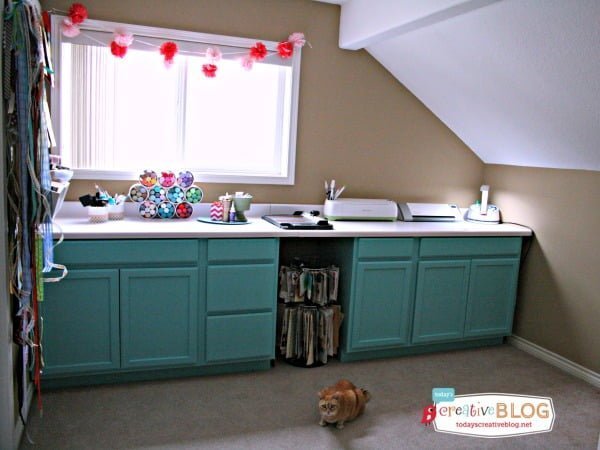 And because I'm keepin it real……here I am, un-showered, in the bloggers business attire and in fuzzy socks playing a fancy photographer.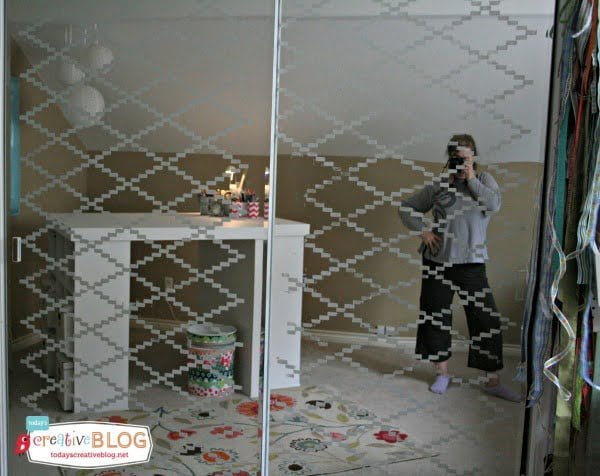 Craft Room Details

Sign up for the Lowe's Creative Ideas Newsletter or grab their handy app to read it digitally.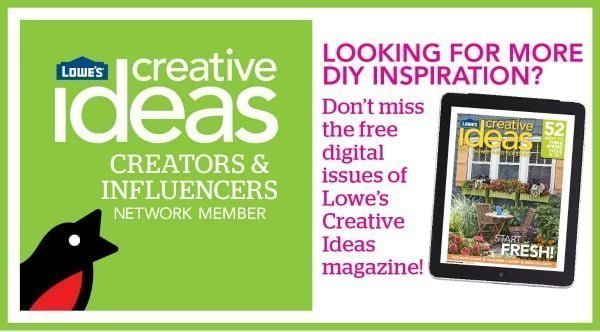 Improve With Lowe's a new & exciting application that provides weekly projects, tips & special values to keep your home on track this Spring. Geo-targeted and weather triggered, Improve With Lowe's tailors each message specifically using your geographic location and local weather.
Find more Lowe's Inspiration
This post is sponsored. As one of the creative ideas bloggers, we are compensated for time and materials. My projects are my choice and my opinions are always my own.