I was recently asked by Handmade Charlotte stencils to create something with their craft stencils. I was sent my favorite pack……..they have several to choose from and I knew exactly what I wanted to transform.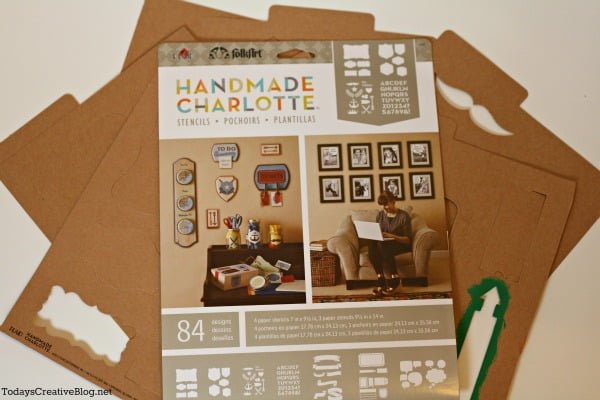 This key hanger was a gift from my husband a few Christmas' ago and it's just not my style. It's just been collecting dust in the back of the closet for far too long and this was the perfect project to transform this ugly not my style key hanger with the Charlotte craft stencils.
I was also sent a jar of Chalk Board paint, and a few trendy colors of Folk Art acrylic paints. ( they also have a large variety of other FolkArt stencils)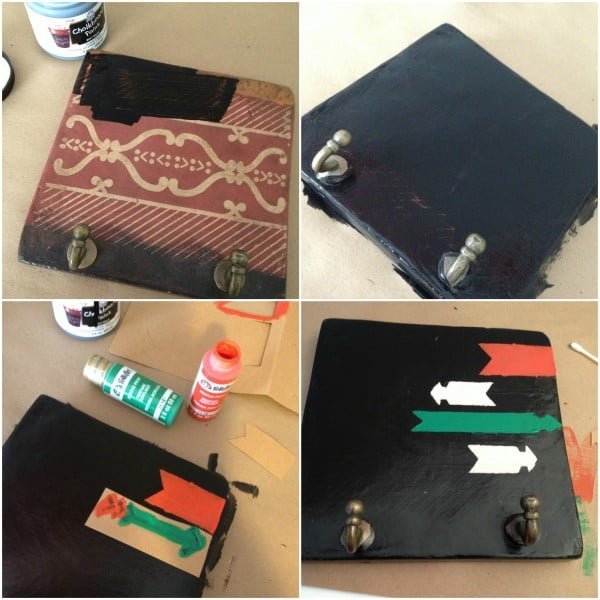 I slathered on the chalkboard paint over my surface. My surface was concrete……..yes it's also very heavy, so I didn't think I needed to sand it down.
I thought cutting the Handmade Charlotte stencils would make it easier and I think it did for some, but you have to cut carefully…..as I didn't and I ruined the cute arrow stencil, but there are plenty of other adorable choices to choose from, so I smeared more chalkboard paint over it to cover up my mistake and chose another arrow. (I'm sure you're a much more careful crafter than I am)
I wanted to leave room to write a message, so I chose to only decorate the edge. The coral, pink and teal give it a modern look……..I like it, but there is nothing modern in my home…..so I have a solution below.
I touched up the edges with a liner brush and q-tips because I'm one of those messy crafters…….a messy impatient one.
I prepped my finished product by rubbing chalk all over it, then gently wiping off. This took the edge off the "too modern look" for my home, plus it really accentuated the chalkboard appeal. It's now distressed like everything else in my home. I love how it turned out.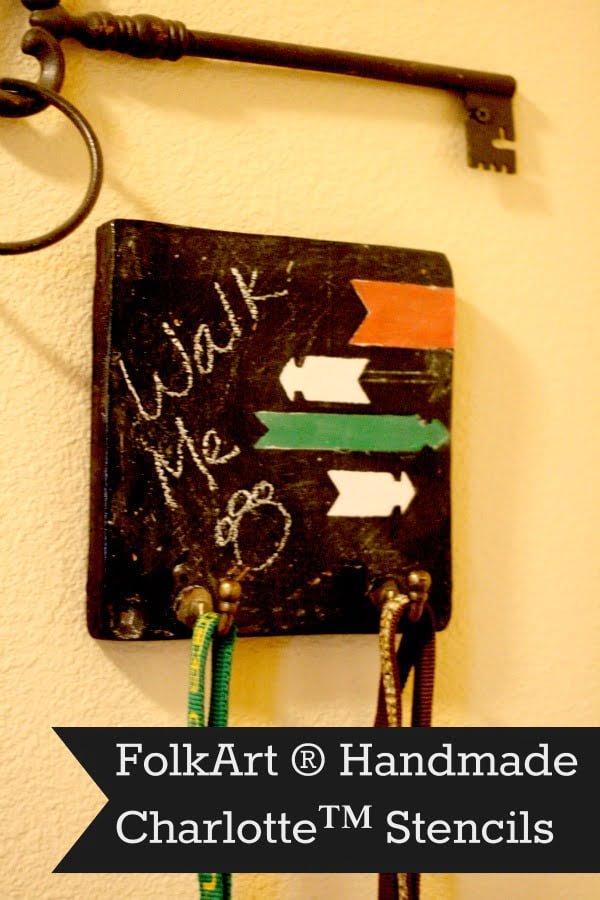 I've hung it next to the door as a leash hanger. Perfect! Isn't it cute?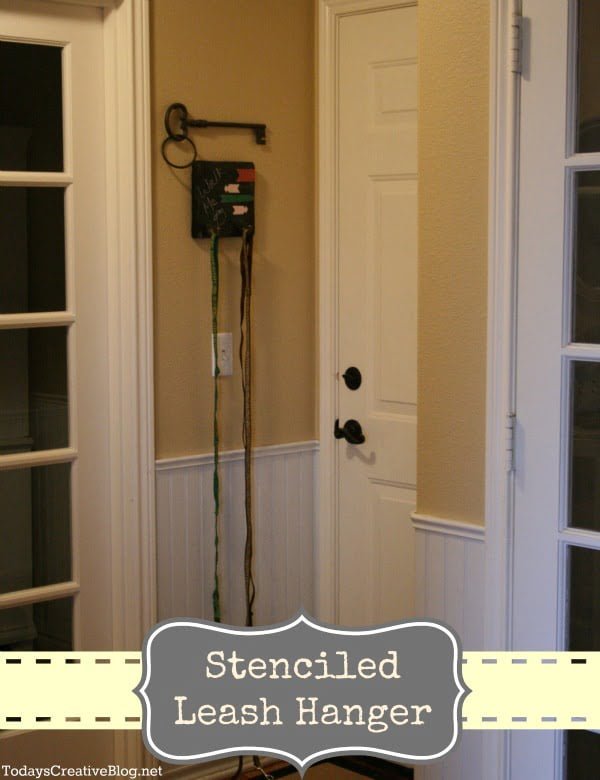 I love the arrows and have a few other projects in mind to use a few other shapes from the stencil pack.
I'm sure if I practiced, I'd be whipping out projects like the ones I'm listing below. Adding a pattern to an other wise ordinary piece of furniture makes it an original work of art! I'm dying over this hounds tooth table!
Or this Chevron dresser! Swoon.
Plaid on Facebook
Follow Plaid on Pinterest
Handmade Charlotte stencils
I wrote this post as part of a sponsored campaign with Plaid and The Blueprint Social. All opinions in this post are my own.