With the weather heating up, it's time to swap out my hot coffee for a Creamy Ice Coffee! I love iced drinks and will keep a few coffee ice cubes or my fruit filled ice cubes in the freezer for summer.
It's such a simple idea, but it makes any drink better!
Creamy Ice Coffee Recipe

The secret is using any leftover coffee to make ice cubes for creamy ice coffee. I add a bit of coffee creamer before I freeze them, but just plain coffee works great too. I've seen some recipes call for frozen creamer or milk cubes too. Freeze up a batch and keep them on hand so you'll have them whenever you need.
Why not just use regular ice cubes? You'll wind up with watered down iced coffee that isn't very creamy.
How to Make Creamy Ice Coffee
Start off with freezing some coffee into cubes.
Fill your glass full of your coffee cubes
Pour cooled or lukewarm coffee over the cubes, filling it about 3/4 from the top. Freshly brewed coffee will be way too hot. Let it cool. I always use leftover coffee from the morning.
Pour coffee cream (flavored or not) until full.
If you're not using a flavored coffee creamer or just cream, you may or may not want sweetener.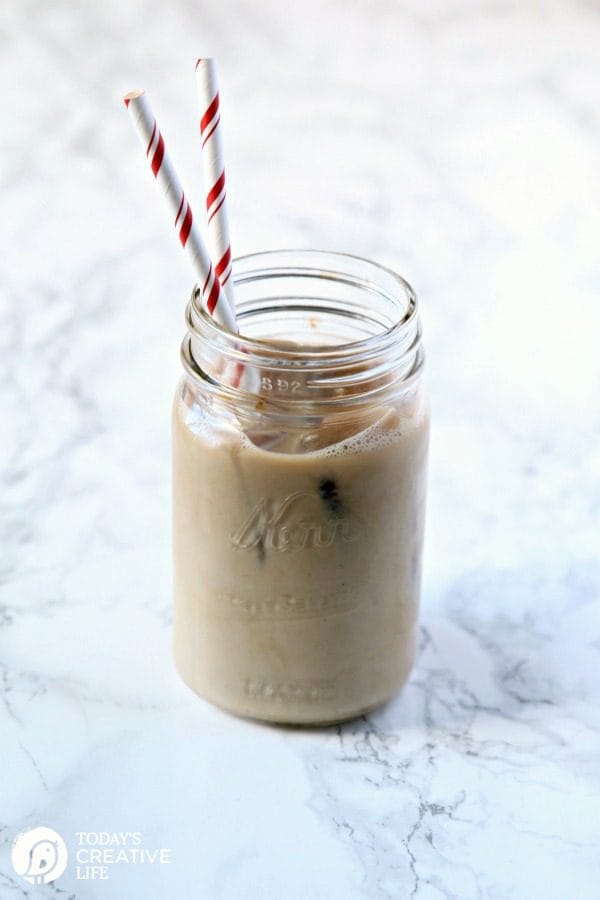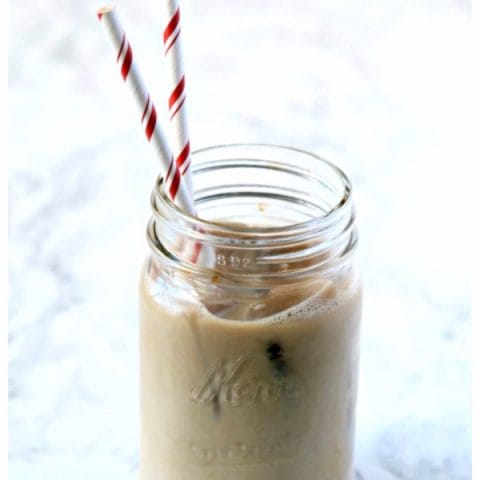 Creamy Ice Coffee Recipe
Yield: 1
Prep Time: 5 minutes
Total Time: 5 minutes
Ingredients
16 oz. Cooled coffee
Cream or coffee creamer (flavored or not)
Sweetener (optional)
Instructions
Prepare your coffee cubes the day before. I mix creamer into my coffee before making the cubes, but that's optional.
Fill your glass full of coffee cubes
Fill your glass 3/4 full with cooled coffee
Fill the rest of your glass with cream, or coffee creamer
Enjoy
Notes
Cream, Flavored Coffee Creamer, or Regular Coffee Creamer all work.
If you're using regular cream or creamer, you may want to add sweetener.
---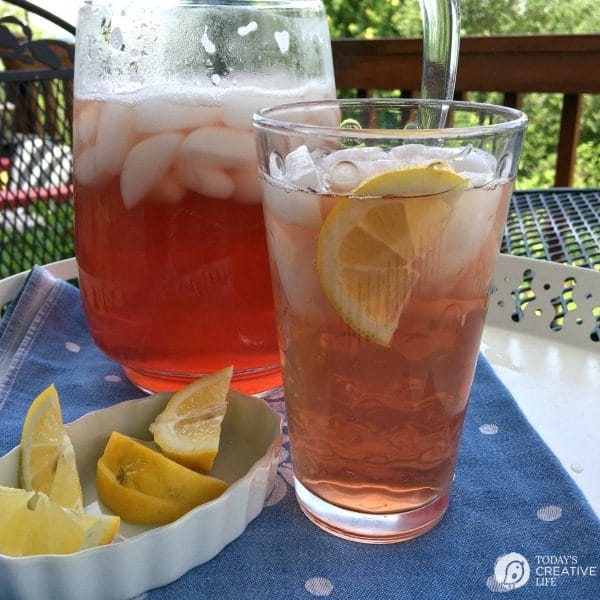 Cranberry Iced Green Tea