This list of Creative Books for Creative People are all friends of mine. All bloggers who started blogging when I did in 2007, or close to it! I have loved seeing people evolve and grow into their creative selves while offering their passion to everyone through their books.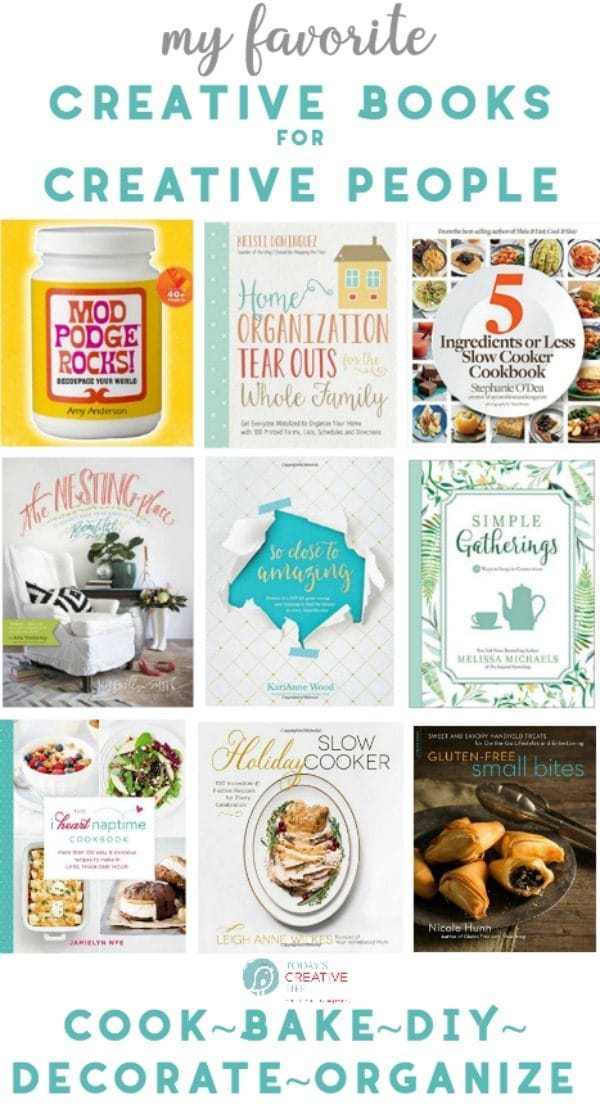 Creative Books for Creative People
I'm sure I'm forgetting many, but right at this moment, these are the books I'm either wanting or thumbing through. If you know of any creative books for creative people, please leave me a comment! I'd love to know!
Bloggers make the best authors, it's true. So, if you are a creative person, or maybe you know a creative person, I highly recommend the following.
I'm adding a referral link to each book. This costs you nothing extra, but TCL will receive a small commission on any sales generated.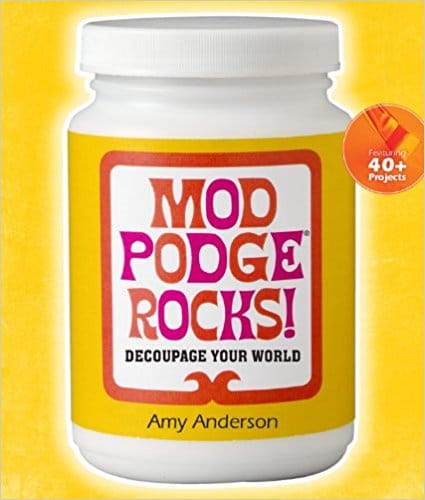 Amy Anderson is one of my "bestest" blogging buddies. She recently just moved to my area, and I'm positive it's because I'm here. Amy wrote the best book on Mod Podge and decoupaging just about anything. It's one of my favorite craft supplies to use because it's really easy to use and the things you can create are amazing! I made my DIY Botanical Coasters and my Halloween Insect treat boxes with this stuff and guess what?…. It was EASY! Visit Amy online at Mod Podge Rocks Blog and DIY Candy.
Home Organization Tear Outs for the Whole Family
Kristie is one of the sweetest and talented gals you'll meet. Because she's also a graphics designer, you'll find all kinds of printables on her site, I Should Be Mopping the Floor. This book has all the printables for organizing your home… just tear them out and use them!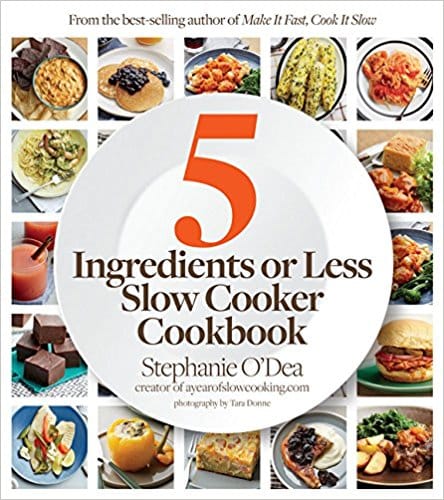 5 Ingredients or Less Slow Cooker Cookbook
I met Stephanie… well actually we've never met in real life, but we chat daily on skype and we've been friends for years! She even credited me in her first Slow Cooker cookbook (she has a lot) because I featured her as a new blogger who was making a crockpot recipe every day for a full year! Stephanie is one of those salt of the earth kind of people. She's has created a slow cooker empire becoming wildly successful while keeping her feet firmly planted on the ground. Her books and her site, Stephanie O'Dea are FANTASTIC! I've never made a recipe that wasn't delicious. They're all gluten free too.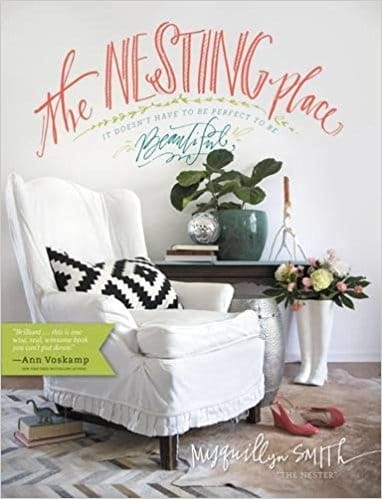 The Nester and I started blogging around the same time and she was one of my early features back in the day when I featured bloggers. She's a sensible self-guided decor blogger that follows her own heart and always makes budget conscience decisions while decorating. I love how she finds a way to decorate a space by creating items or using many items she already has. She's relatable and offers great advice, especially if you have a busy family.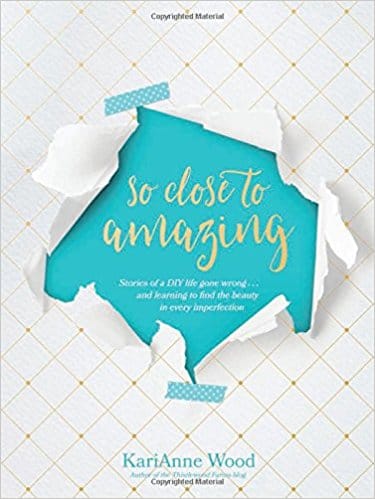 KariAnne from Thistlewood Farm is one of those people who sucks you in with their passion and charm. This girl loves to create and decorate and everything is amazing. I haven't read her book, but I know it's good! "This is a book celebrating the incredible, awesome, special individual within each of us. It's also a book for anyone who has ever mismatched her shoes or trimmed her own bangs when a professional might have been a better choice or added too much soap to the washer and watched it overflow."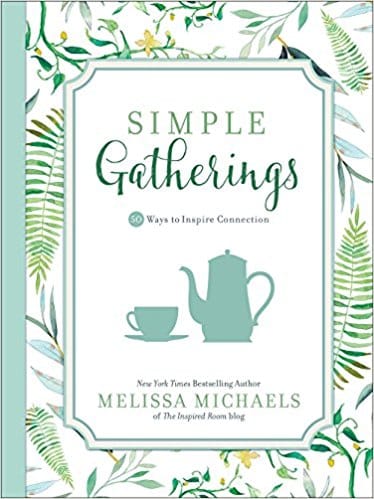 Melissa from The Inspired Room is another blogger that's got a sensible approach to creating a home. She's got a few books and they are all good! She makes you feel good about starting with where you are and feeling good about your space with what you have with a few simple tips. I love how she follows her heart and not the trends in creating a beautiful, yet comfortable home. This particular book is so helpful for not getting or feeling overwhelmed while entertaining. Simple ideas everyone can do!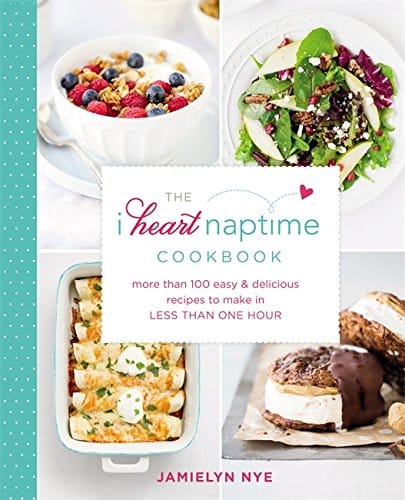 Jamielyn is the queen of family-friendly recipes that will have dinner on the table in record speed! The photos alone will have you drooling! You'll also find so many more recipes and creative DIY crafts on her site, I Heart Naptime!
I'll give you a secret… these recipes are great year round. And another thing about this book? It's written by Leah Anne from Your Homebased Mom, another one of my blogging buddies, who also lives in my area too! The first thing you need to make from her book are the garlic parmesan rolls. Yes! They are THAT good. So simple too! If you love your slow cooker, her book and Stephanies are must have crockpot books!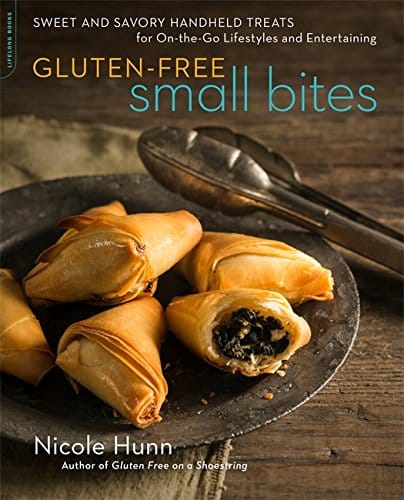 Nichole from Gluten-Free on a Shoe String is a master at giving you the best gluten-free recipes. She's got a few cookbooks you'll need to collect! She even has an online e-course for gluten-free baking on her site.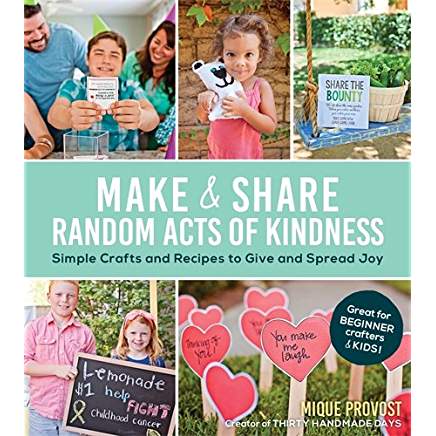 Make & Share Random Acts of Kindness
This is a fun book full of simple and creative ideas on how to spread generosity. You've gotta spread kindness around like glitter! Being kind isn't that hard, you may as well have some fun with it too with a few fresh ideas! Find more from Mique on her site.
I hope you enjoyed a few of my favorite creative books for creative people! They all make great gift ideas!