My new favorite iron-on Beetle Pillow was made with the new Cricut EasyPress! And I LOVE IT!
If you know me in person, then you may know that beetles are one of my most hated insects if they are alive, but on decor…. Bring it! Everything has a purpose and a beetle's purpose is obviously to use it's image for Halloween decorating.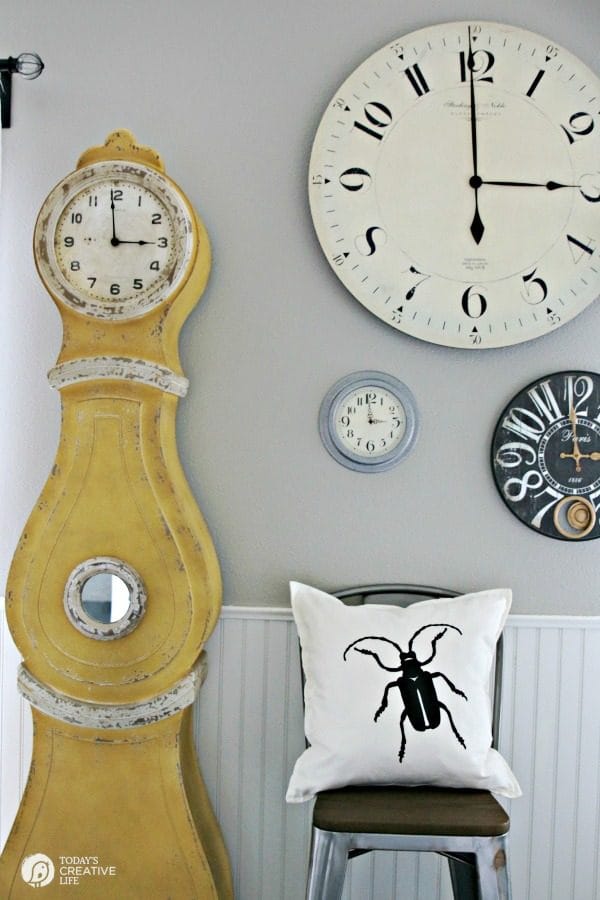 Cricut EasyPress Heat Press
Ever since I got home from the Cricut Maker Launch party, I've been dying to play around with my new Cricut EasyPress.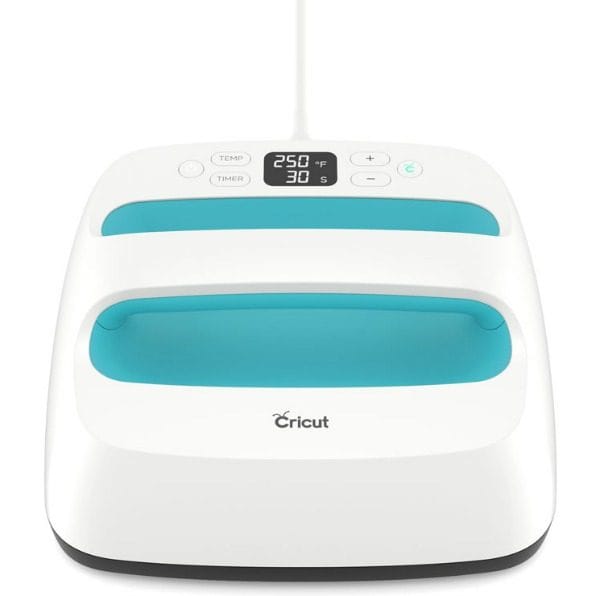 Not only does Cricut have the new Cricut Maker Cutting Machine, which I shared how to choose what Cricut Machine is right for you here, but they now have the new EasyPress. It has the speed of a heat press, but with the convenience of an iron.
I admit when I first saw it, I thought…. why not just use my iron like I do for all my other iron on crafts?
I quickly learned that not only does it have a 9×9 inch heat plate for covering a larger area, but the heat is evenly distributed, unlike a conventional household iron. The giant, ceramic-coated heat plate delivers the exact temperature you need (adjustable heat settings), while the big handle, Safety Base, and auto shutoff feature keep things safe every step of the way. I also have the silicon mat to place my projects on, but you can use a thick towel if you want.
EasyPress DIY Beetle Pillow
Supplies needed:
Cricut® Easy Press Machine
Cricut® Iron-on Lite Vinyl
Pillow Form
Along with my new Cricut Easy Press, I was also given several rolls of the iron-on vinyl. When I saw the black vinyl, I knew I wanted to make a beetle pillow for Halloween.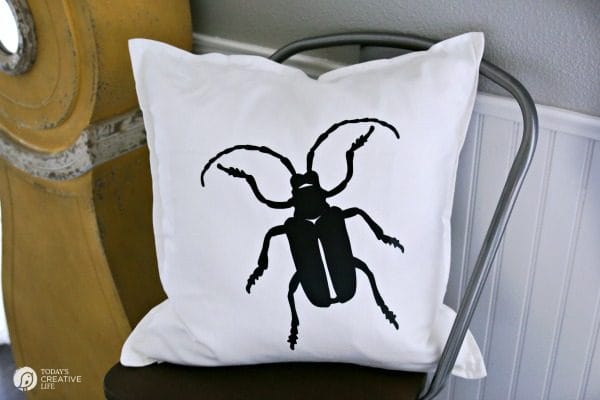 But you know… I think I could totally get away with using this pillow at other times of the year too.
I'm definitely still learning how to use my Cricut Maker. I fully admit I need to spend more time playing with it, which is why I chose one of the projects in their Design Space. Not only are there thousands of images to choose from, but you can choose your project and it will walk you through, step by step.
I chose one of their projects. I already had my mind set on a pillow project, so when I saw the beetle pillow, I was hooked! Choosing a project like this takes all the guesswork out.
I cut out the design using my Cricut Maker, then weeded my design. All that means is, I removed all the vinyl away to reveal my beetle.
I used transfer paper to lift my design off the cutting mat, then laid it face down on my pillow.
I had my EasyPress preheated and ready to go. I placed my silicone mat down, then laid my pillow form over the top.
I placed my design face down, and placed my EasyPress over the top and held in place.
All I had to do was hold it in place for the 30-second timer and then lift. Since the design was larger than the heat plate, I then moved it to my next section and repeated the process.
After placing the EasyPress back onto its safe plate, I slowly peeled the clear sheet away to reveal my beetle on the pillow!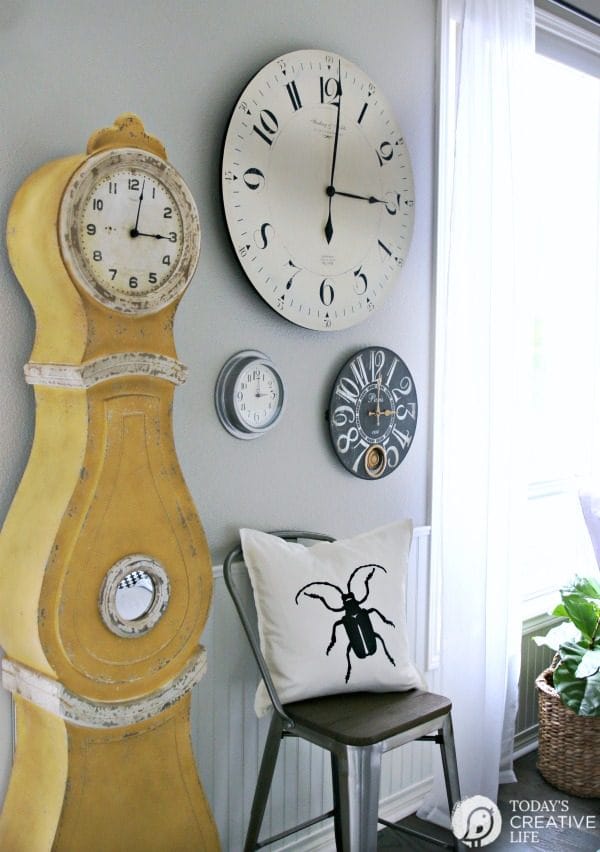 What do you think? It's perfect for Halloween!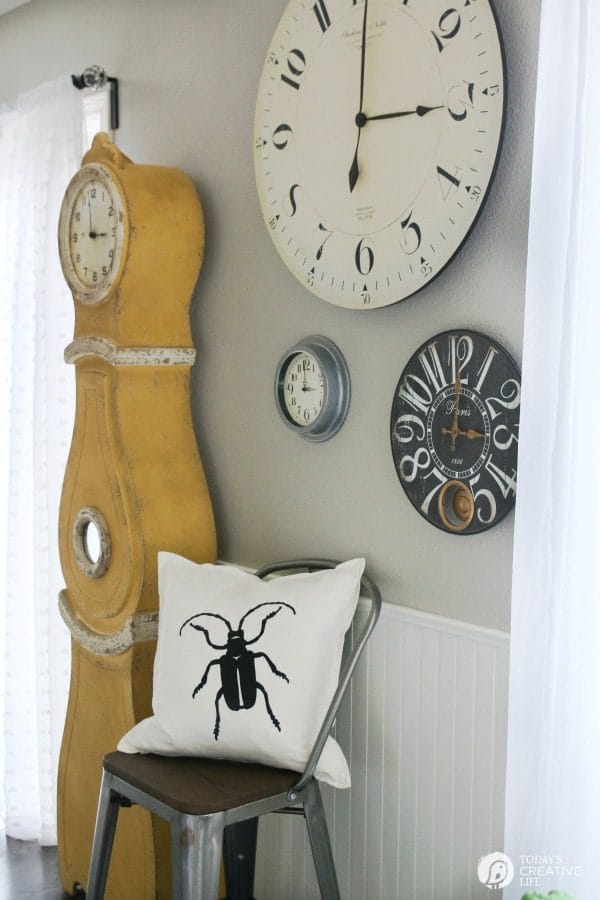 It goes with my insect decoupaged pumpkins! (I'll be posting a tutorial for the pumpkins soon!)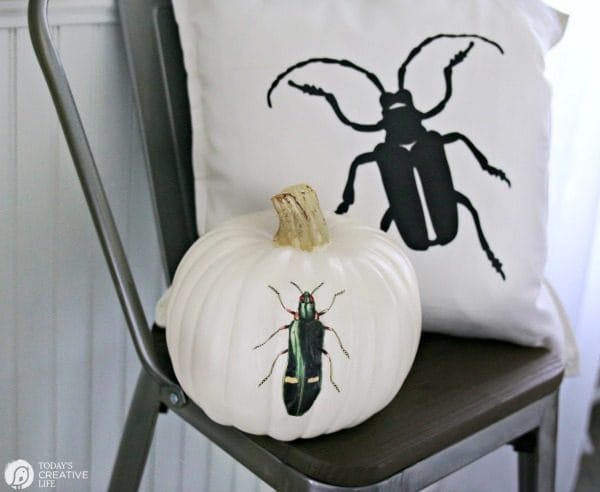 Iron-on success in 60 seconds or less.
Get crazy-simple, professional iron-on results that last and last (and last!). With its huge heating surface, simple controls, and thoughtful safety features, Cricut EasyPress will make you wonder how you ever made do with that old, clunky iron.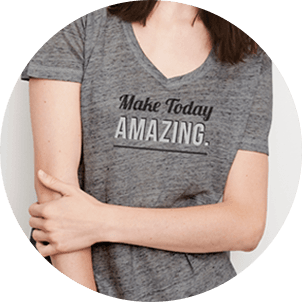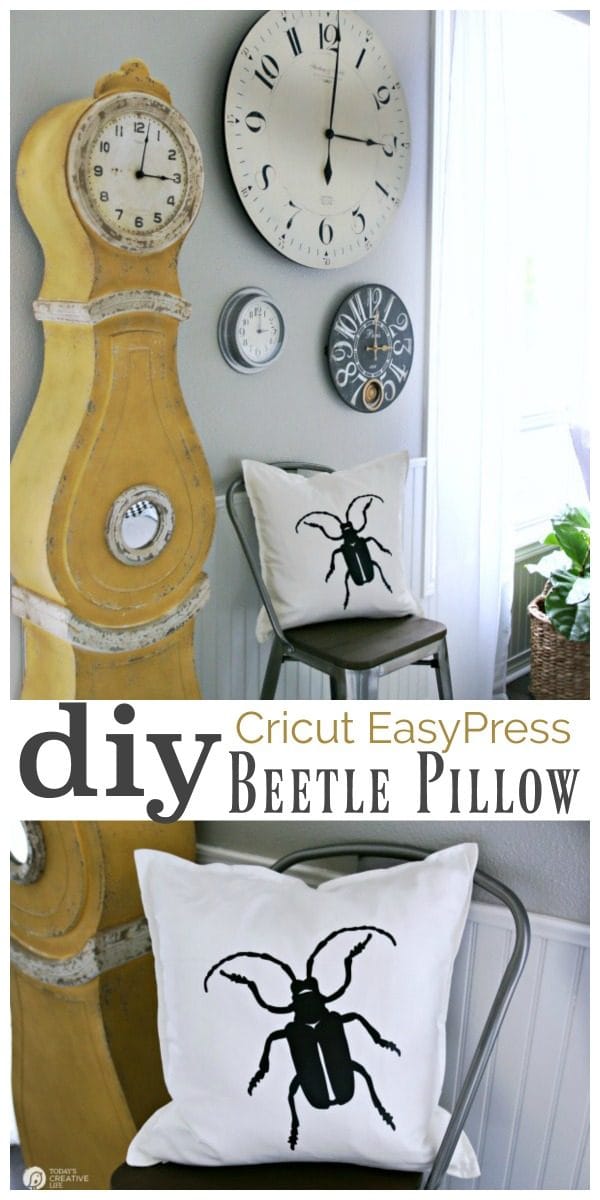 Shop Cricut Products and Machines!
It's time to get crafty!
This is a sponsored conversation written by me on behalf of Cricut. The opinions and text are all mine.
---
More Halloween Cricut Project Ideas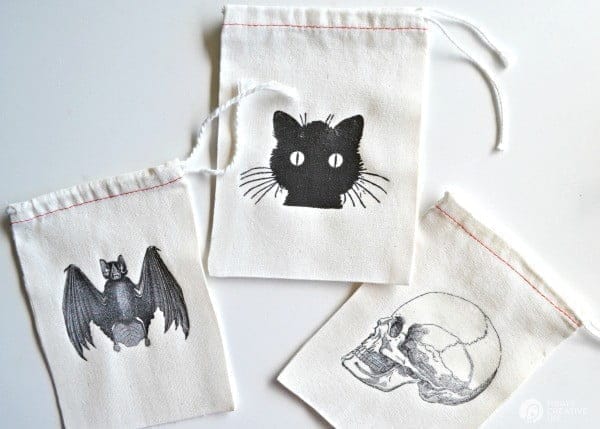 DIY Iron-On Canvas Halloween Bags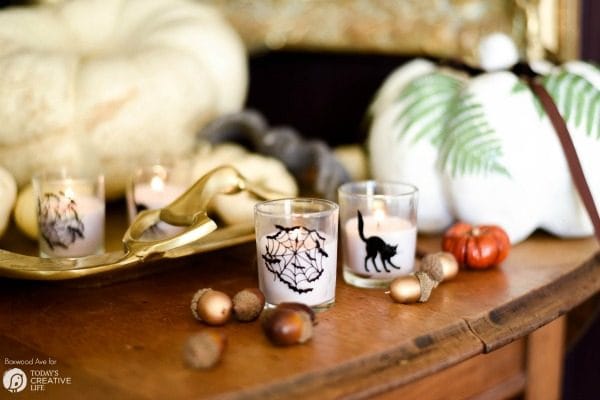 Halloween Votives Cricut Project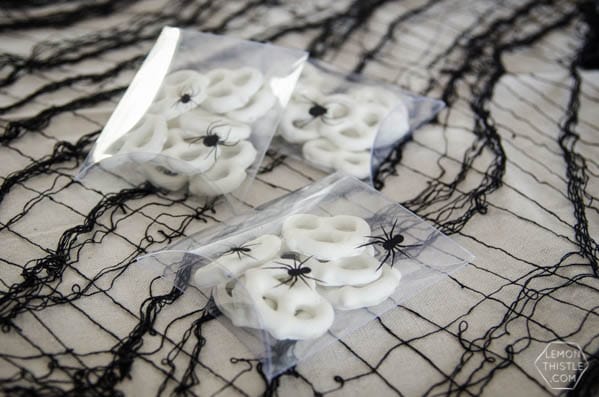 DIY Spider Treat Box Cricut Project