With the Super Bowl coming up, it's Queso time! This Crock Pot Queso Recipe or my Slow Cooker Mexican Taco Dip is so perfect for Slow Cooker Sunday and it's so delicious and yummy, it's practically all you'll need for the big game! Well, that and my Blender Salsa that I'll be sharing tomorrow.
Last year I made the cutest party packs filled with a napkin, straw, and silverware in team colors! I also made Meat & Cheese Sliders that make a really good game day spread.
Crock Pot Queso Recipe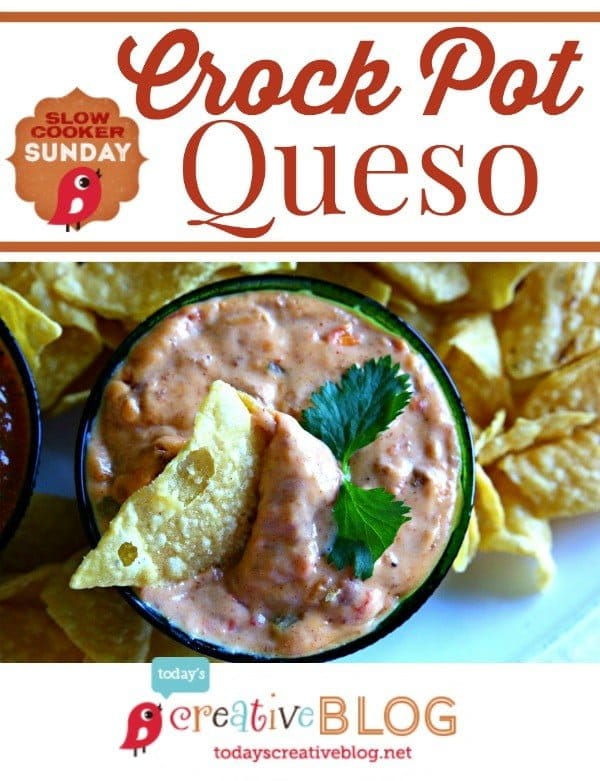 Making queso in the crockpot frees up time and creates less dirty dishes. It also keeps it warm during the game for seconds, and maybe thirds. Serve it with tortilla chips, Fritos, Doritos, or even chopped up celery or cauliflower. We love Juanita's Chips. Dang if they aren't the best chips ever.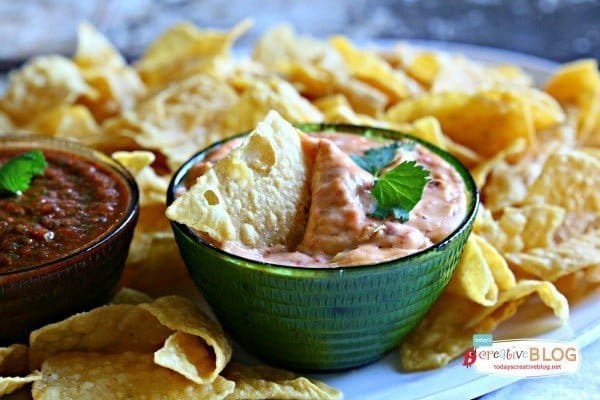 My Game Day Taco Salad would go great with chips and queso! So many options.
That salsa you see next to the delicious queso will be shared tomorrow. It is the quickest way to make delicious salsa. You'll never buy salsa again.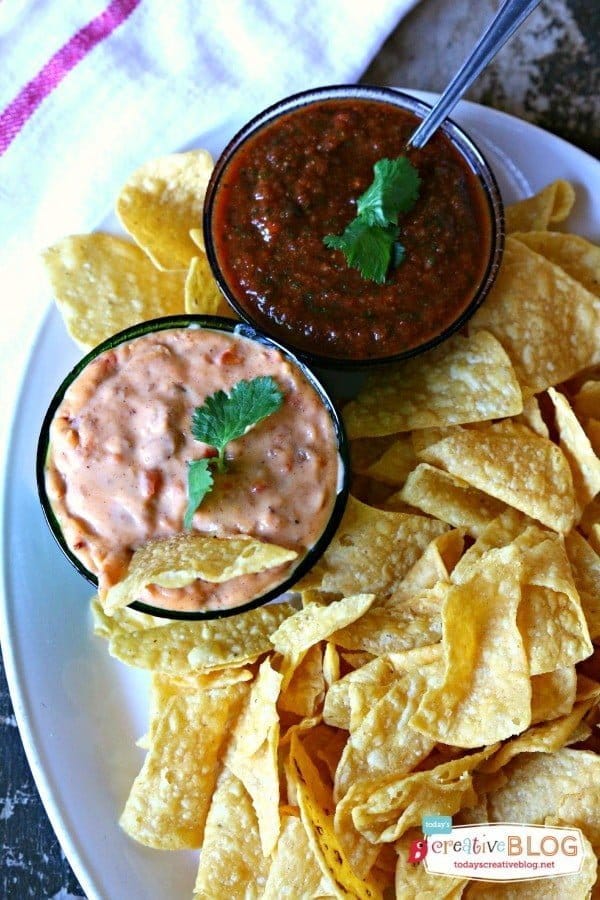 I used my large 5 quart Crock Pot, but you could use a 2 quart or 4-quart crock pot…….or just double the recipe! If you're using a large one like mine, it may take less time to cook.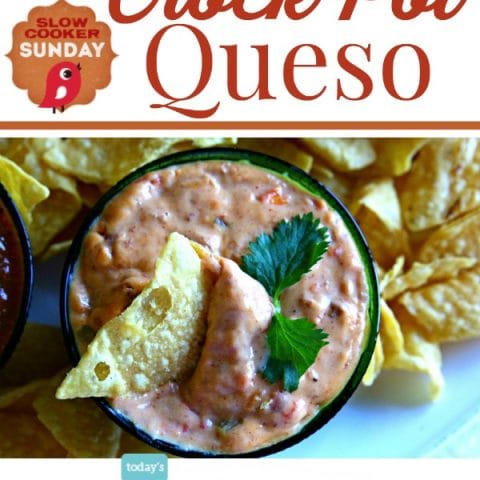 Crock Pot Queso Recipe
Yield: 6 cups
Prep Time: 10 minutes
Cook Time: 4 hours
Total Time: 4 hours 10 minutes
Easy to make cheesy crockpot queso recipe.
Ingredients
16 oz. Velveeta - cut into cubes
1 can (10oz) Rotel
1 can Chili - I used Turkey Chili with beans
1 teaspoon diced chipotle peppers (optional - mine come in a jar by La Costena)
2 tablespoons diced green chilies (optional)
Instructions
Place all ingredients in your crockpot, cover and cook on low for 4-6 hours.
If your crockpot has a warm setting, switch to warm after the 4-6 hours.
I stir it after each hour.
Nutrition Information
Yield 6 cups
Serving Size 1/4 cup
Amount Per Serving
Calories 397
Total Fat 25g
Saturated Fat 13g
Trans Fat 0g
Unsaturated Fat 4g
Cholesterol 96mg
Sodium 1574mg
Carbohydrates 19g
Fiber 3g
Sugar 9g
Protein 25g
---
More Easy Appetizer Recipes
Easy to Make Clam Dip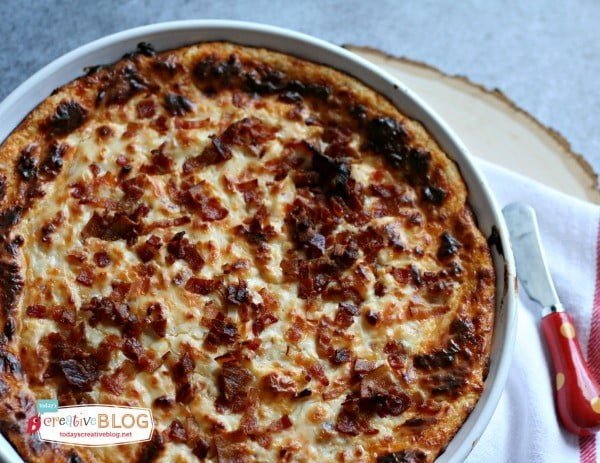 Cheesy Bacon Dip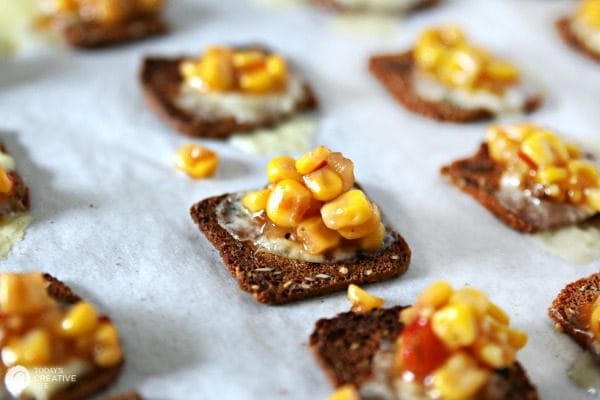 Brie & Corn Salsa Bites