It's time for Slow Cooker Sunday and some Crockpot Tacos! This Crockpot Taco recipe is straight from my friend Stephanie over on Crockpot 365, A Year of Slow Cooking. Stephanie is the queen of slow cooking recipes.


Not only is she good at making things in her crockpot, she's one of the nicest, most humble people out there in the blog world. Her site is FULL of so many different types of slow cooking recipes, from breakfast, to beverages……..to crafting. Yes, crafting. She's already published 3 recipe books! You can pre-order her 3rd. They are the books I grab over and over either for a recipe or the inspiration.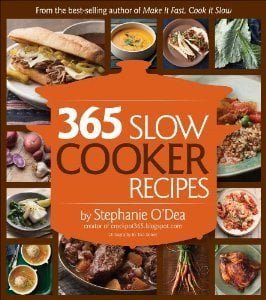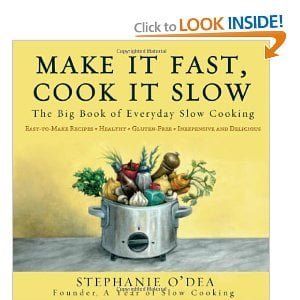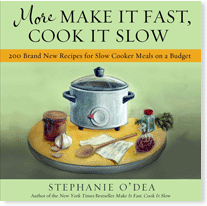 Back to the Tacos! Who doesn't love tacos? This recipe is using chicken, but I've made beef in the crockpot too. You'll love it, your kids will love it and best of all…….it's SIMPLE!!!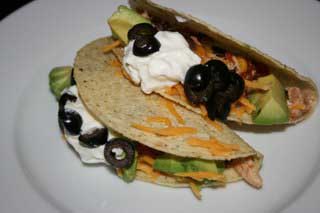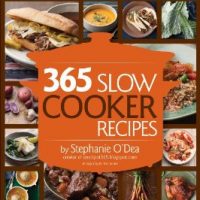 Crockpot Tacos
Ingredients
frozen boneless, skinless chicken pieces
one can of tomatoes and chiles (and the juice)
1/3 cup of water
1 cup frozen corn
can of beans (drained)--I had most of a can of kidney beans in the fridge that I used.
Add your favorite taco or burrito fixings, and shells or tortillas
Instructions
--plop the chicken into the crockpot. I used frozen pieces. If you chicken is thawed, it will not take as long to cook.
--cover chicken with the tomatoes, water, and corn.
--cook on low for 7-10 hours, or on high for 5-6. Shred meat with forks and stuff into your favorite shell or tortilla.
or you could eat it over rice
Notes
This recipe is an original recipe from Crockpot 365 /Stephanie O'Dea.
It is republished here with her permission.