A while back I was asked to work with Sauder and was given an a shopping code to purchase something I needed for my home. Who doesn't love a shopping spree?
I knew exactly what I wanted and needed.
Decorating for Teens
I needed something teen friendly for the basement where you'll often find my son and his friends.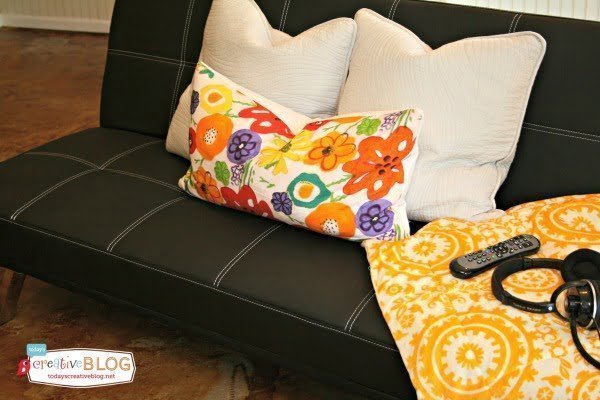 I needed something that was easy to clean, sturdy and could be used as a sleeper sofa for frequent sleep overs.
"When you thrive on thrifting — but don't want to skimp on style"
Since our daylight basement has a kitchen, bathroom and media space, it's also a great place to make into a guest area when we have family staying. It gives privacy and space. We only lacked a bed or a sleeper sofa and my dreams of having a Murphy's Bed installed just haven't happened.
Convertible Sofas for a Teen Hangout
I shopped around looking at all their sleeper sofas and found a great selection for my budget.
I loved the Cottage Sofa, but knew it wasn't the right choice for teen boys. I needed something easy to clean and practical for our basement needs. I decided on the Cooper Sofa Convertible. The price was only $209!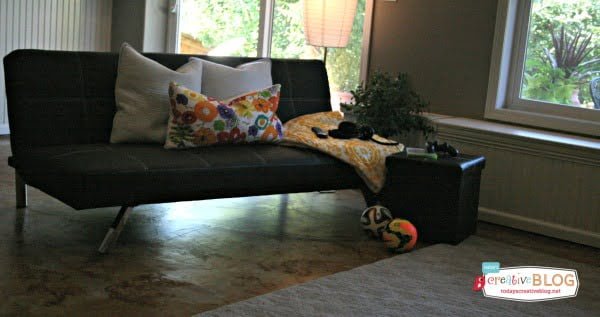 I surprised myself by choosing something more on the modern side, but thought it would be kind of fun to add more dimension to my decorating style, especially in our daylight basement where so much young energy resides. I love that it's not going to stain and I can just wipe this off, because you KNOW they're going to eat and drink on it. That is one less thing for me to worry about.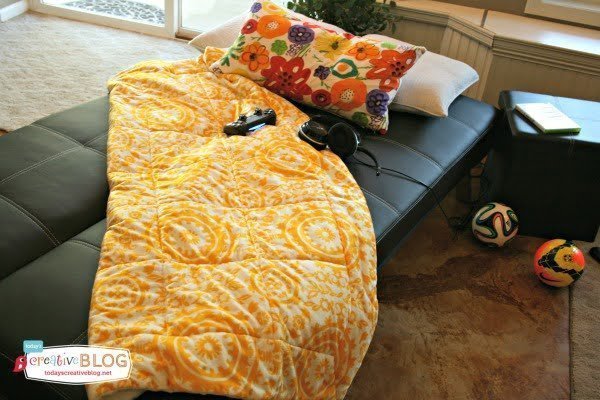 Because my son has a few friends over once a month for a Monopoly show down (yes, they really stay up late playing monopoly instead of video games), the convertible sofa really comes in handy. It's one less inflatable mattress we have to get ready. It's super easy to convert and super easy to return to it's sofa state.
When I ordered this piece, my ordering process was flawless.
It arrived within a week and all I had to do for assembly, was put the legs on with the allen wrench they supplied. Everything about this sofa is EASY! This would be a great college sofa!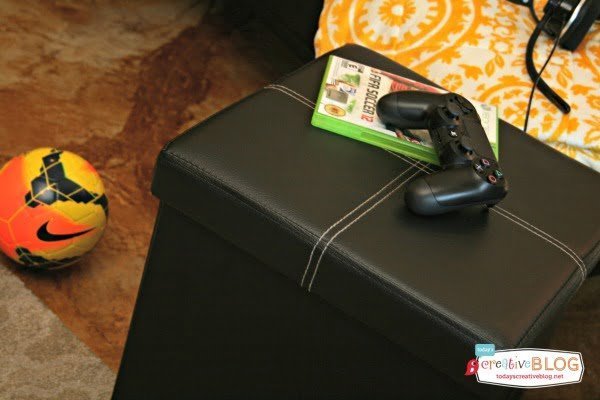 I thought this matching storage cube would be the perfect side table and of course great for storing extra throws or gaming equipment. A mom can only hope it will help keep things tidy, right?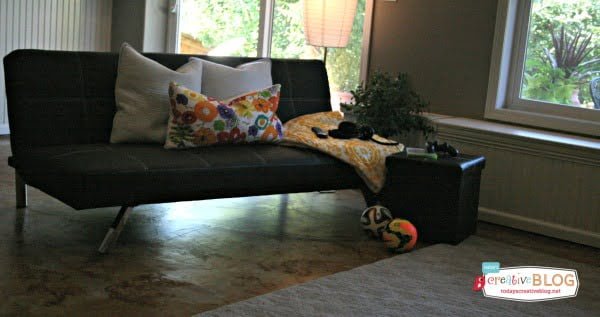 I'm liking the way the basement is slowly coming together after staining our concrete floors. Keep your eyes peeled for more makeover magic.
Check out all the Sleeper Sofa's on Sauder and tell me which one fits your needs?
This is a sponsored conversation written by me on behalf of Sauder. The opinions and text are all mine.