I like subtle decor when it comes to decorating for Valentines Day. Nothing too loud or gaudy, just simple. I also like holiday decor to transition to reduce waste…..well actually to reduce the amount of work for me.
Decorating for Valentines day doesn't have always include pink and red. Small infusions will do. These terrariums are perfect! They are fresh, bringing hopes of spring into the house and will last a long time.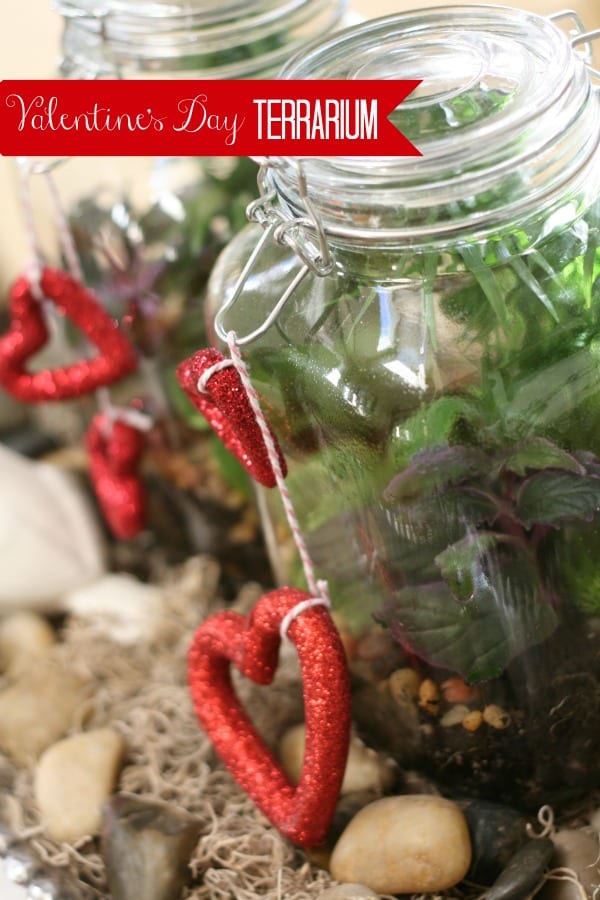 If you haven't noticed, terrariums have made a come back. They are a fun craft to put together, especially if you get all the miniature embellishments offered so many places. These, however are just plants. I picked them up at Lowe's in their indoor plant and garden area. All the work was already done! As part of the The Lowe's Creative Ideas Creator and Influencers blogger network, our challenge was to create something for our Valentine.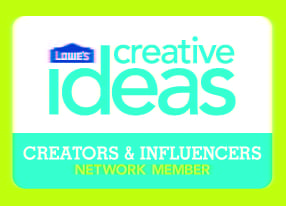 I hope my husband likes this table display. 🙂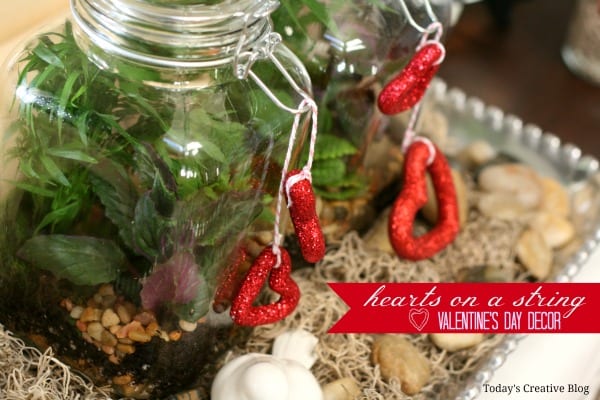 To make them festive for Valentine's Day, I took apart some heart picks, tied some bakers twine to them for "Hearts on a String". Cute?
Not gaudy. Not loud. Just simple.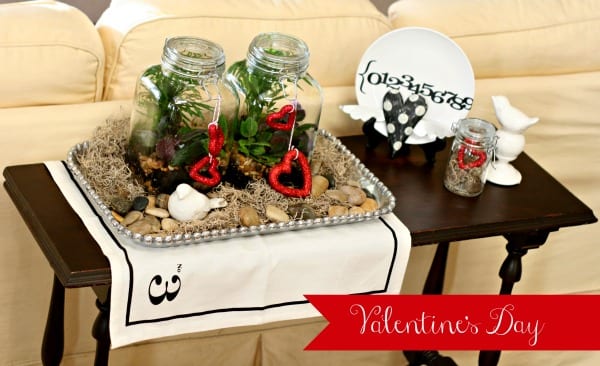 Lowe's had a nice variety of plants, fun pots and a few lanterns. Oh how I love a lantern. I may have to head back to pick on up.
To get more creative ideas, have you signed up for the Lowe's Creative Ideas Newsletter? I love that thing.
Buy Baker's Twine – On Sale Today only (Monday, Jan 21)
Have you entered to win a free ticket to the online class, Mom Blog to Money Blog?