I am so thrilled to share part.2 of Katie's Place, Stylish Apartment Living. You can read pt.1 HERE. Katie will be guest posting today and I think you'll really enjoy her ideas for decorating small living rooms along with her sense of style.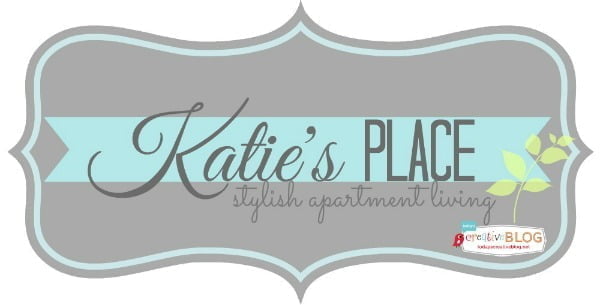 Decorating Small Living Rooms
Hello! My name is Katie and I blog over at Creole Wisdom.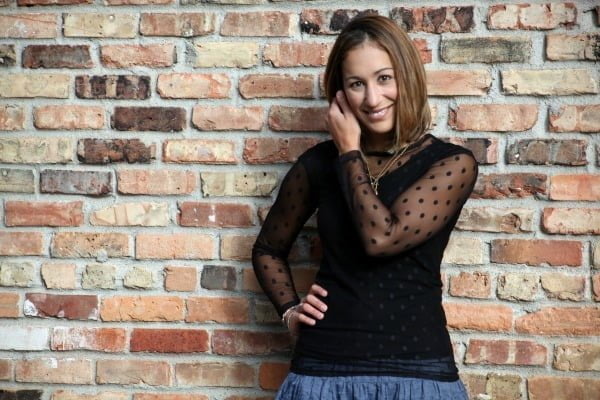 When I moved into my first apartment just over two years ago, I was at a crossroads in my life: despite just getting promoted at work, I wasn't exactly where I pictured I'd be at 24 years old. To top it off, I'd just ended a relationship and said good-bye to my best friend as she moved states for a job. I was nervous and apprehensive to live alone. In college, I'd enjoyed being part of a sorority and living with 35 other women. Immediately after graduation, I also lived with girlfriends from college. When I expressed some of my pre-move worries to my co-worker and friend Jenny, she encouraged me to get into DIY design a bit more, something I'd just begun to take an interest in.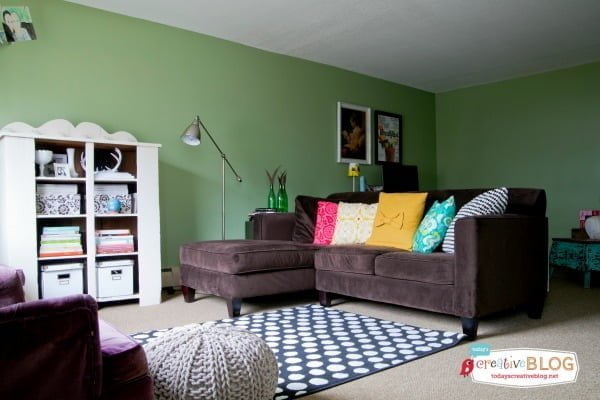 I've celebrated two birthdays in this one-bedroom apartment, and all the while it's been more than a place to come home to: its been a sanctuary, a place where friends can laugh and cry, where I edit and work until the wee hours of the morning and sip more cups of tea to count. Sewing, painting, and re-arranging my way through this space has given me so much joy, and I'm honored to show you around!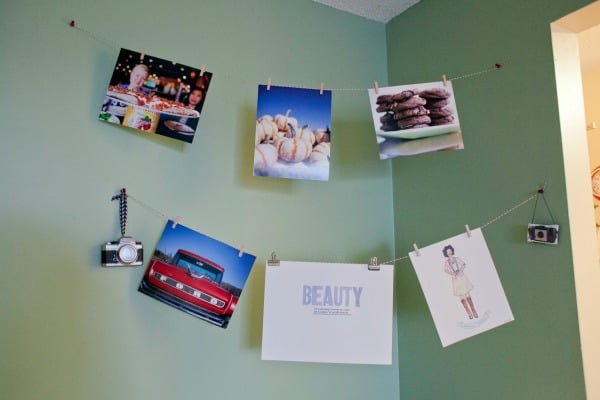 If I'm not working, you'll find me reading or catching up on shows on my IPad mini in my living room.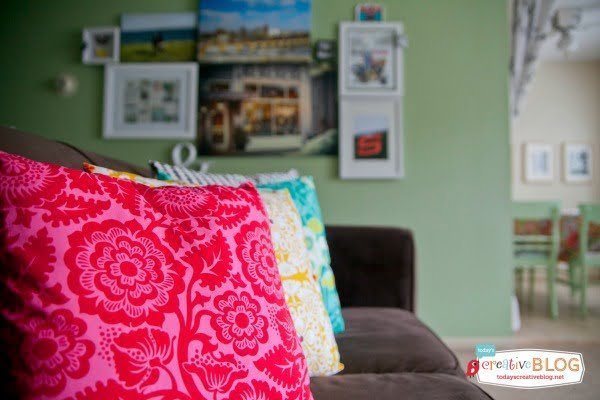 It is also the place where friends gather after we've enjoyed dinner. Some of the best conversations in my home have happened on that couch. When I moved in, I decided to split this large space into two areas: one for work (since I work from home) and one for relaxing.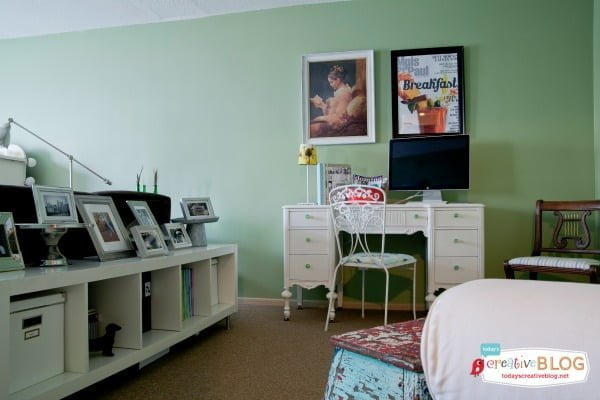 When it comes to big pieces, I always recommend going neutral. I love the striped and floral couches as much as anyone else, but I prefer to change things up with pillow covers that I can sew and re-do more often than a large purchase.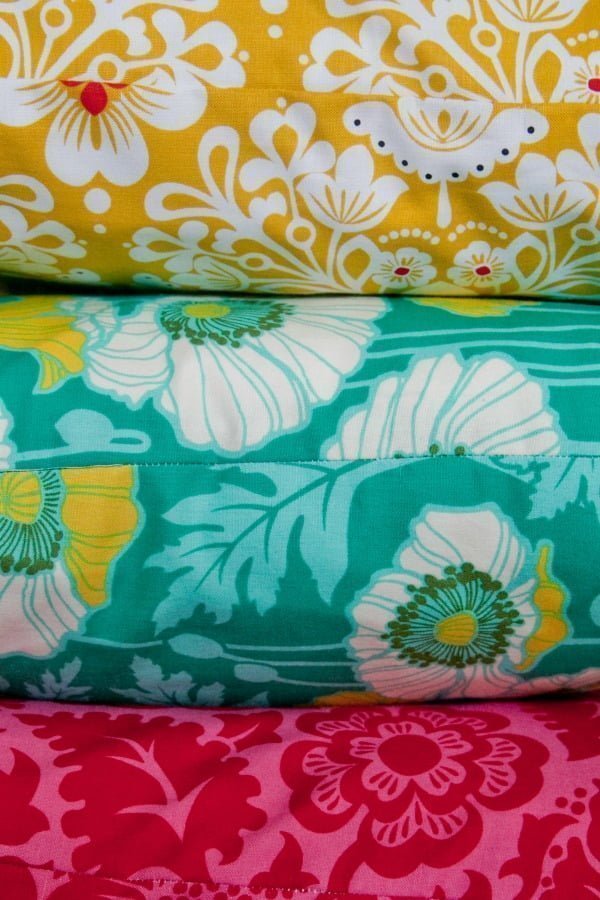 To add some drama to an unused corner of my living room, I decided to hang and display a few pieces of personalized artwork on twine.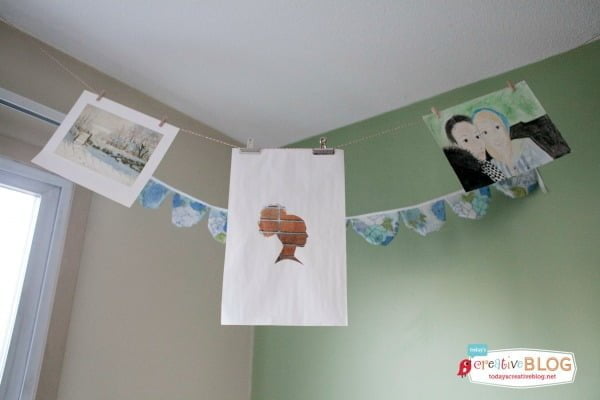 Next to my couch I have an industrial table that I found in nearby Hudson, WI. It doesn't feel quite finished yet, I'm not sure if I'm going to paint it or not. My living room also houses some of my very best thrifted and DIY pieces like that large, white cabinet .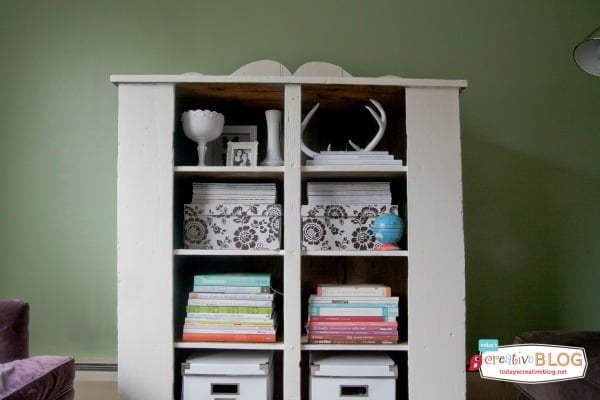 The vendor I purchased it from said it dates to the 1800's and was found in Stacy, MN. I love giving new life to something old, and it makes me smile to think how this piece, most likely from a farm, now sits in my city apartment.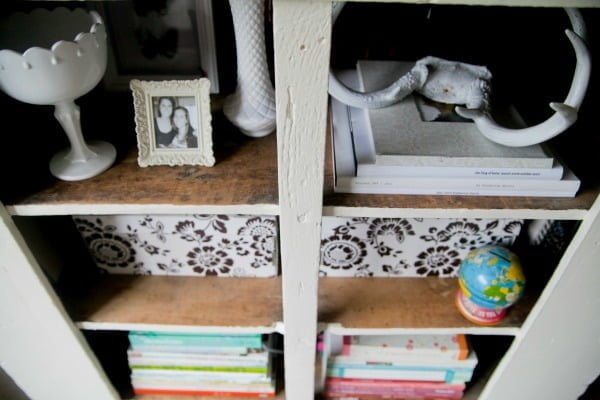 You bet it's cold here, so of course I need quilts. Instead of folding them or keeping them hidden away in the trunk, I decided to hang a few favorites on the ladder (I actually sewed that floral quilt last winter!). The main wall holds a collage of canvas prints and framed photos I've taken. Those tiny, stuffed cameras work great as accent pieces.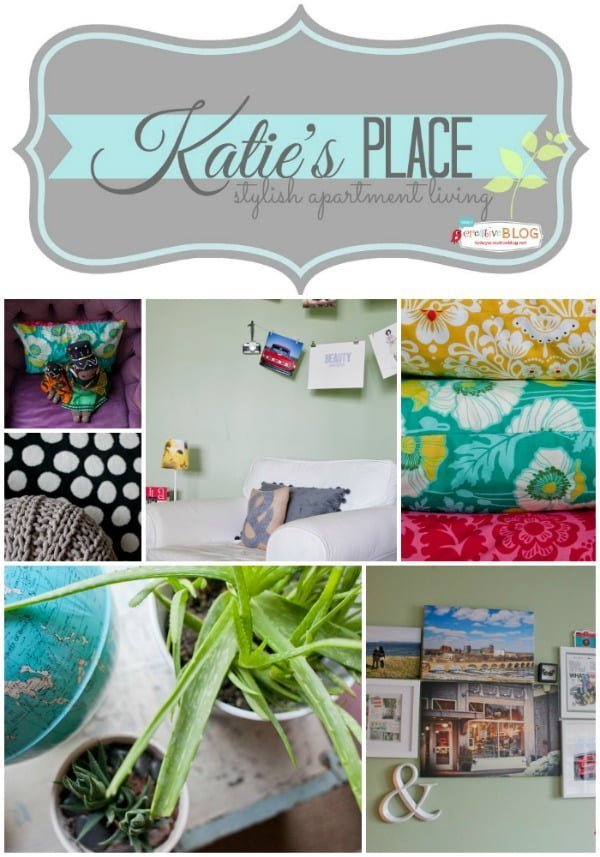 Do you live in a small space? Feel free to ask Katie any questions that may help you solve your current decorating dilemma.
To see more of Katie's style, visit Creole Wisdom
Sources: purple chairs: Craig's List | couch: Bauhaus via Scratch & Dent | floral storage boxes, white storage boxes, rug, and lamp: IKEA | pouf: Patina | Canvas prints: Canvas on Demand | stuffed cameras: local boutique | painted ampersand: Hobby Lobby | framed butterflies: gifts | milk glass vase, ladder, and cabinet: Junk Bonanza | small camera tray: Target | trunk: Stockholm, WI | side table: Hudson, WI | globes: Hunt + Gather