Being a part of the Lowe's Blogging Network offers me a kick in the behind to get a few projects done around here. Each month they give us a handful of challenges to choose from.
Decorating Your Door for Spring
This month our topic choices are: Pop of Color, Curb Appeal, Landscaping and Front Door Decor.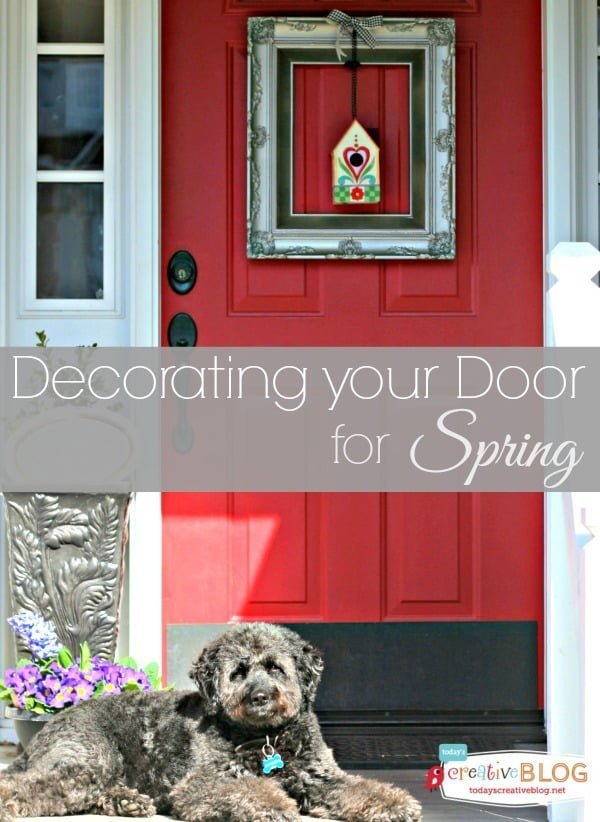 Since I did Curb Appeal last year, and as much as I needed some new landscaping in the front, it was still a little chilly to plant at the time of this photo shoot. So I went with my first choice by creating something fun for my door. Front Door Decor is always needed and I rarely do the same thing each season.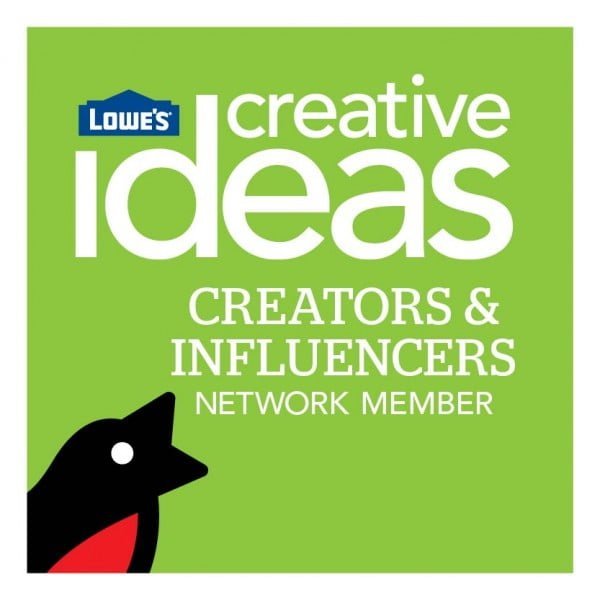 I wanted to show how easy and inexpensive it is to create a stylish spring time look to your front door that shows off your personality.
I found this chunky frame at a local thrift store and knew right away it would be getting a coat of paint. Even though I'm sure antiqued gold will be "in" again in the next couple of years, I just couldn't wait that long to use it. I wanted a color that would somewhat match the house, but with a bit of glam. So I chose the brushed nickle by Valspar. The inside border of the frame is a velvet type material, but that didn't stop me from painting it. I think it turned out perfect!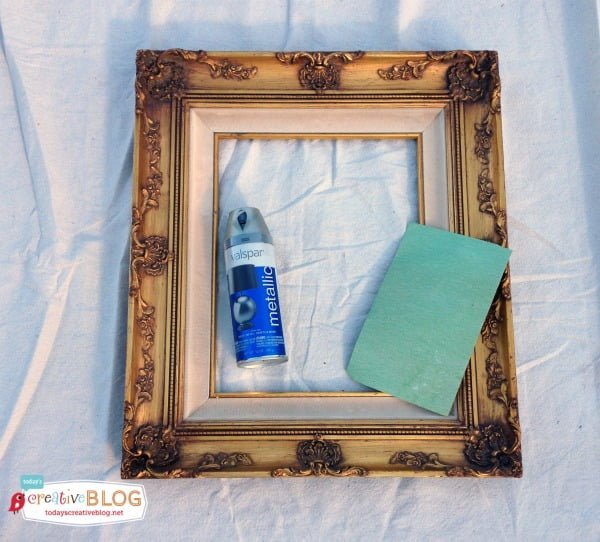 I roughed it up a little with sand paper, wiped it down to remove all the dust, then just sprayed it! I used 2 coats, letting it dry for about 30 minutes in between. I love the tone and also used it for my Grad Party Display since it was the perfect color.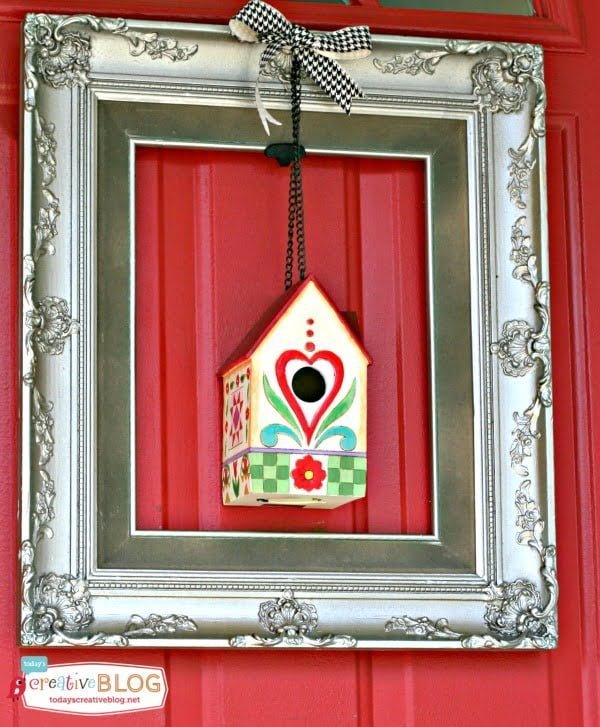 While shopping for my spray paint, I wandered into the newly stocked garden area and that's when I saw it. The cutest bird house ever made was right there! I wondered if people would think it looked stupid or tacky hanging inside my frame? Then I snapped out of it and remembered that I don't decorate for approval!
Isn't that the truth?……we sometimes decorate for someone else's approval? Don't fall down that rabbit hole……you'll never create the home of your dreams decorating for people who don't live there.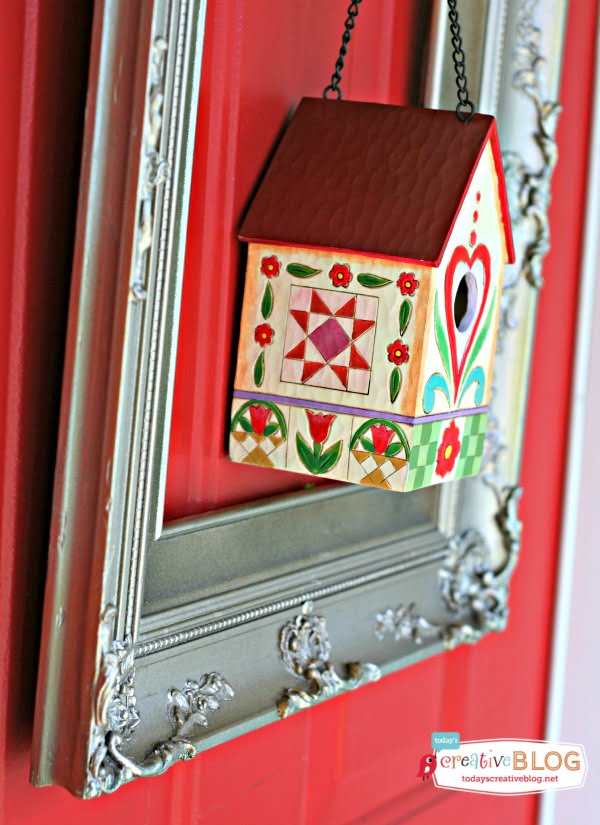 If I look at it too long, I see the imperfections, or the places that need a bit more paint…….I just stop looking.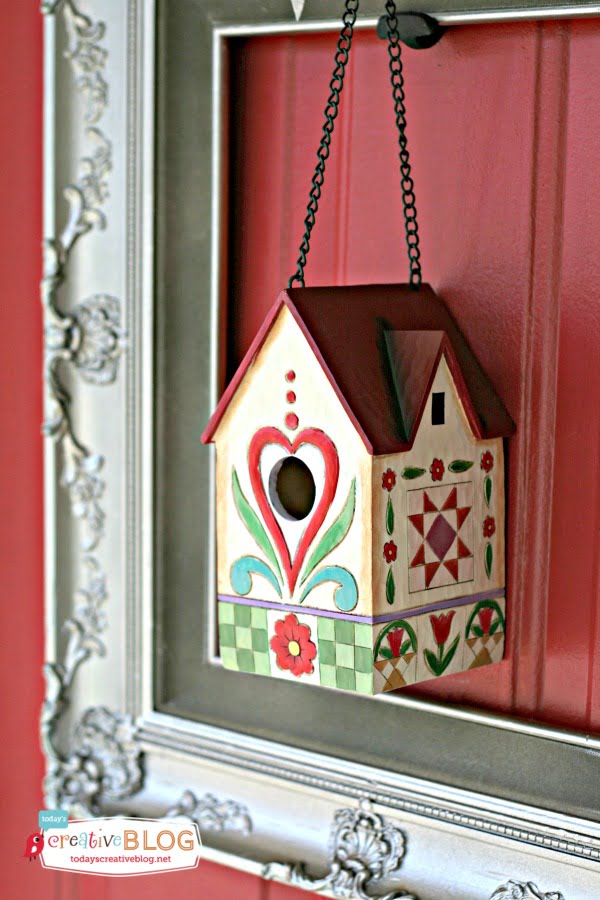 This bird house had a hook at the top of the chain that hooked perfectly over the top of the frame, then hung at the perfect length. It was meant to be. I can leave the frame there year round if I choose and just change the middle.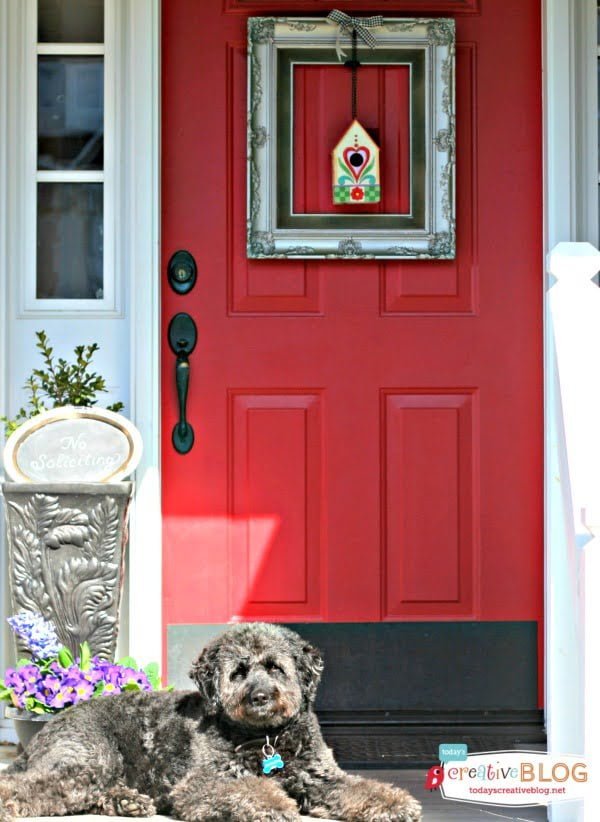 For more creative spring time ideas, sign up for the Lowe's Creative Ideas Magazine. Good news, there is also a Creative Ideas Magazine App!
Find Lowes on: