Being one of the Creative Ideas Team Members for Lowe's, really helps you get a few things done around here! Each month, Lowe's gives us a challenge. Many times there are a few to choose from. This month I chose Mantel Makeover. My ideas for decorating your fall mantel are simplicity!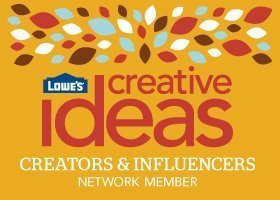 Decorating Your Fall Mantel
I rarely decorate my mantel this early, mostly because my mantel has issues. It's not very wide for one and then there's very little I can do that won't be in the way of the sliding shutters that house the TV behind them. Truth be told, those shutters are hardly closed. But I love having them for when I DON'T want to see that big ass TV. Yes, I just said ass. I hate the looks of technology, it just doesn't bode well with my own Feng shui……….Kim Shui.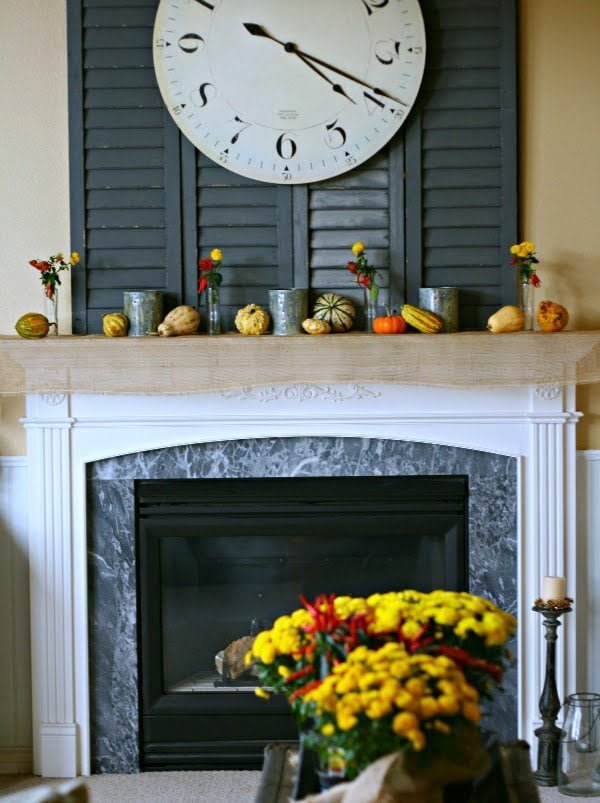 I picked up several pots of mums and thought I'd just place all the different varieties across the top……….but it just didn't look very good. I went back to Lowes and grabbed some of their garden burlap. I have a love affair with burlap, if it didn't smell and wasn't scratchy, I'd probably have every piece of furniture covered with burlap. Back to the mantel………I wanted a simple look.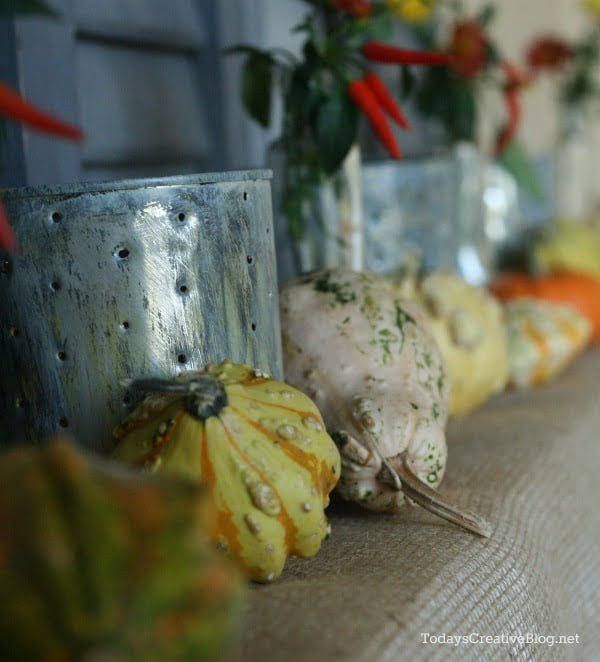 I figured I'd want some sort of candle holder/lantern and thought that the small paint cans with punched holes would be fantastic!
Well, they were really fun to make, but didn't turn out as fantastic as I'd imagined. I wanted copper paint and out of the 500,000 cans and bottles of paint I own, I didn't own one in the copper color….. As much as I love Lowe's, I was NOT going back for one more item.
I headed upstairs to my craft room and mulled over a few ideas……..sure I could have left them naked and silver, but I could just imagine someone coming over and asking or wondering "why do you have paint cans on your mantel?". Then it hit me! I had just purchased some metal staining ink for my stamped metal project and had other colors left over! So I played with that until…….., it was just time to walk away.
But I don't mind them……..I still think they would have been better in copper, but these will be great for the patio come spring and they look nice at night. (hopefully they don't look like they're from target practice)
Using a bit of the mums and the $1 pepper plants, I scattered them along with the gourds and my new candle lanterns.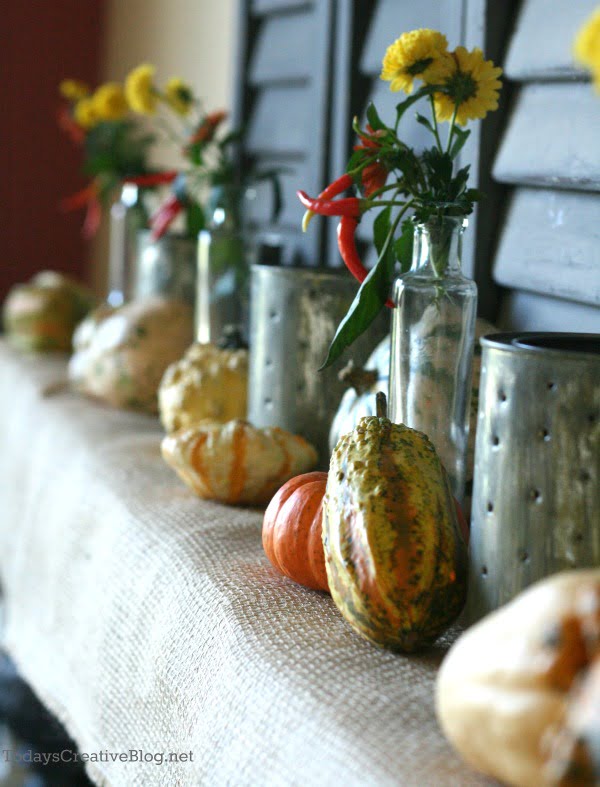 When my son came home, he thought it looked great. So if no one else appreciates it, then at least the people who live here love it and honestly……..isn't that what matters? You gotta decorate the WAY you like.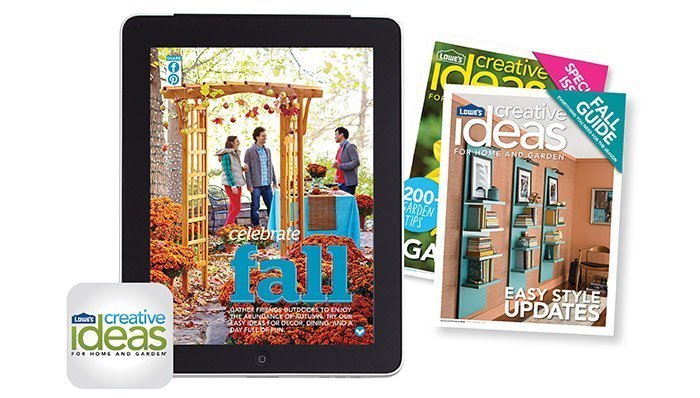 More of my Creative Ideas
What home project is waiting for you?
Looking for more Fall Mantel Ideas? Join my Mantel Pinterest Board.