I needed a quick treat. A quick snack that was kind of Valentine – ish. I'd been wanting to try the caramel dipped marshmallows I decorated on my Disney trip. They had made dipped marshmallow snowmen, using 3 marshmallows instead of just the one like I did.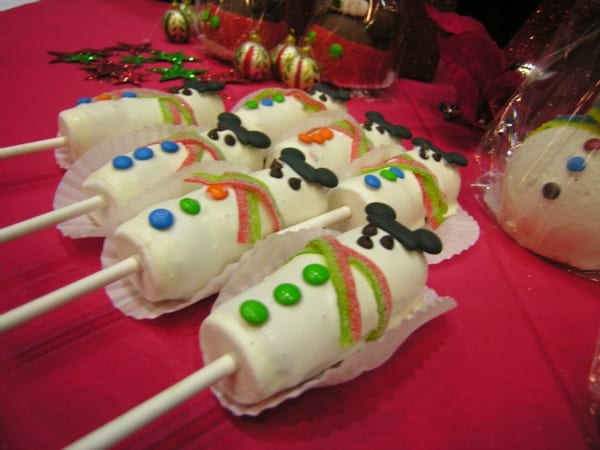 These sound much easier to do …….I mean, you just dip them in caramel, then white chocolate, how hard could it be? They probably wouldn't be hard for someone who takes their time and has more patience than I do. Good thing looks don't affect the taste. These are good! Really good! And who doesn't love food on a stick? If it's on a stick, it taste better……..fact.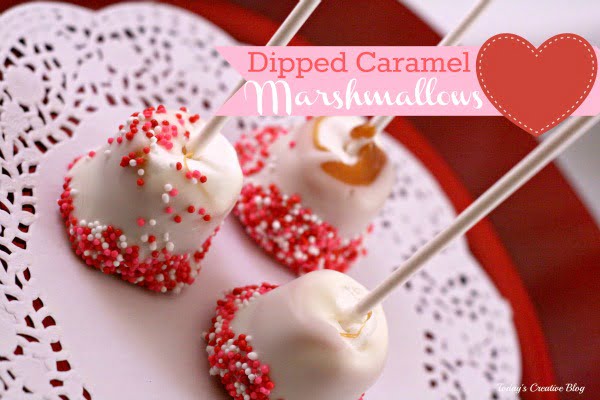 I used the candy melts from Michaels, Valentine colored sprinkles, cake pop sticks, caramel and of course marshmallows. One of the gals that went to Disney also made these. But she's a food blogger, so of course they turned out perfect. She also used her own caramel sauce. I used the caramel candy squares and melted. Remember, I needed a quick treat. Nikki also did full tutorial if you think you may need one.
These would be the perfect classroom treat. If you wanted to make it a little bit healthier, you could dip fruit instead of a marshmallow. But then, you may not be voted the coolest classroom mom if you did that.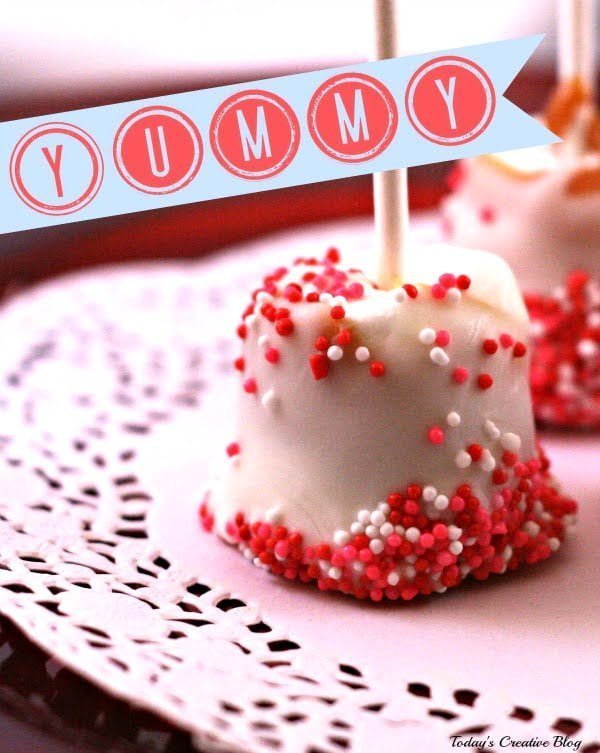 Items Needed:
Candy Melts

Cake Pop Sticks

Sprinkles

Marshmallows

Caramel Squares
I'd follow the tutorial from Nikki, because I obviously did this trial and error.