Disney for the Holidays? Yes please!
With my son turning 14 in the next few months, I'm starting to panic. How can my only baby be 4 or 5 years away from leaving the nest? WHY didn't I have more children? WHY? Oh……that's right, I ran out of time……I was 37 when I had him and then I spent the possible remaining child bearing years in complete and overwhelming shock of motherhood. It's fine…..I really do love being a mom to a singlet. We are your typical helicopter parents trying to cram everything in to make as many wonderful memories as possible……before he leaves. Sniff………
So you can imagine my delight when TCB was invited to the Holiday Blogger event and to be able to share Disneyland with my son "one more time". We brought him for his 6th birthday and had a blast. We were thrilled to give him the Disney experience again as a teenager! No more bribing with cotton candy to go on the "scary rides", he was gungho and ready for anything.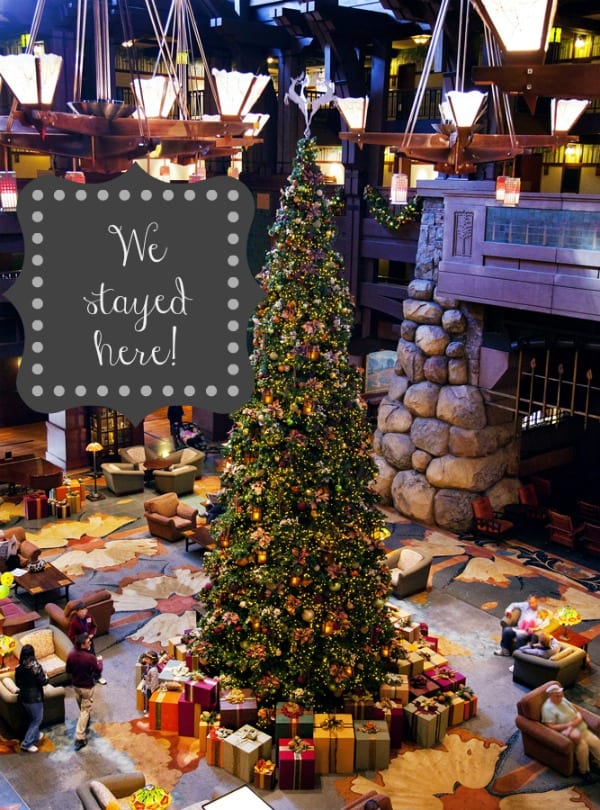 We stayed at the Grand Californian Hotel, which was spectacular! And very convenient to the parks. This is the perfect hotel for a family vacation. They really cater to children and the beds are super duper comfortable……because you WILL be tired when you get back to your room.
Once checked in, we headed to play! After hearing the Imagineer talk all about the making of Cars Land at EVO12, I was excited to see it first hand. Off we went! Cars Land was amazing! I thought it was going to be catered more for little kids……….but NO! It's for little, big and adults!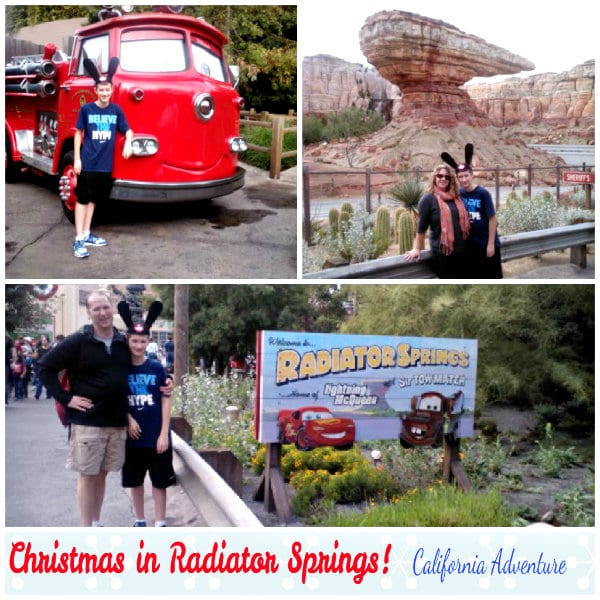 There was so much to look at and see. They made it interesting for the whole family. I didn't even mind standing in line because they even made that an adventure. (they have an app, Disney Mobile Magic that shows you wait times for each attraction) So much to see. The ride it's self was amazing! One of our favorites. You actually raced another car. As you can tell from my hair…..we were going FAST!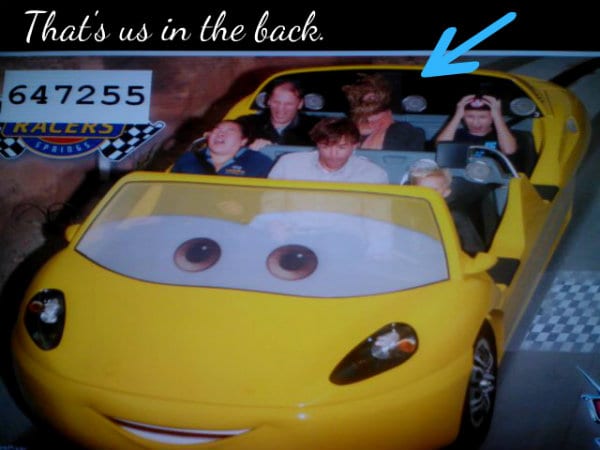 This photo below was taken at the starting line after the scenic portion of the ride……..I couldn't help but scream "YOU'RE GOIN' DOWN"! I had to embarrass the 13 yr old somehow.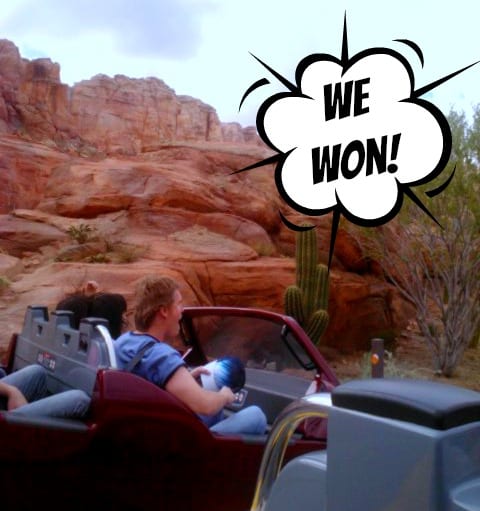 Visiting Disney California Adventure or Disneyland for the holidays made it even more special. Seeing the characters and buildings adorned in holiday decorations kick started the holiday season. Disney is decked out from November 12th to January 6th 2013, you still have time! It really is the perfect time to visit.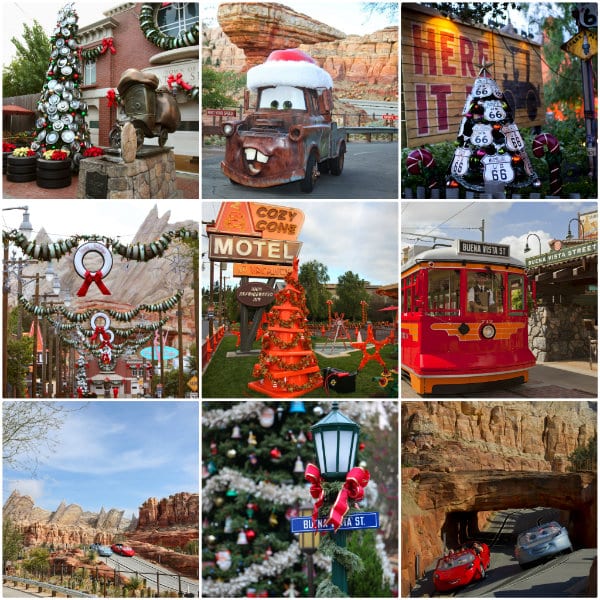 Seeing Disney is always amazing, but seeing it during the holidays is extra magical!
Read up for more Disney News.
Disclaimer: I was invited for Disney's Holiday Blogger Event. Disney supplied travel & lodging expenses. All opinions are mine. Pt 1 of 3 posts for Disneyland