Back in November, I was invited the Disney Holiday Blogger Event!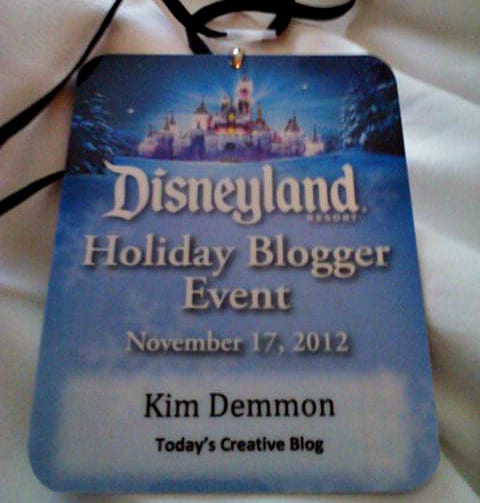 Disney Holiday Blogger Event
You can read part one here. We were so excited to go and share Disneyland with our son again. We had taken him for this birthday in Kindergarten. Disney is so magical for little ones, but I can tell you the same level of excitement was there even now at age 13. When they're a little older, you can go on all the "scary" rides! (love the look on our faces on the Tower of Terror, obviously the people in front of us knew when the camera would go off)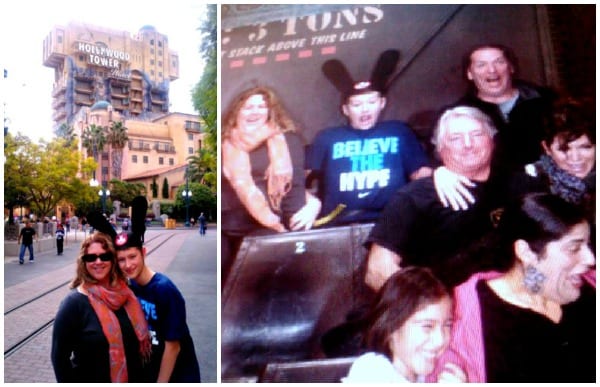 I loved how my son embraced the "little" kid in himself and was wearing an Oswald hat the first day. He loves that hat. (Oswald is one of the first characters that Walt Disney drew…..long story short…….Disney only recently acquired the rights to him) If you're ever worried about your older kids not enjoying Disneyland & California Adventure……get over yourself! This was the perfect family vacation and do yourself a favor…….book it for longer than 3 days. The first time we went, we filled 5 days! We were able to enjoy both parks without rushing. 3 days was nice, but there were a couple of things we ended up not getting to. Cars Land is an all day event if you ask me. Check out all the great packages here.
Even though it was a Blogger Event, I didn't really see or meet up with any bloggers until the dinner they threw for us. I walked in and felt like a star walking the red carpet……..except I was in my yoga pants.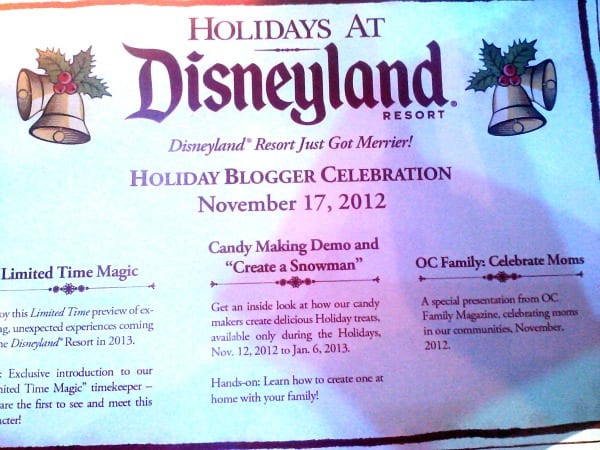 I was handed a yummy appletini with a lit up glitter red ice cube! I found my homies right away and had a great time chatting it up. Jamielyn from I Heart Nap Time, Kristyn from Lil Luna and Nikki from Chef in Training. I was excited to run into Kelly from According to Kelly!
During our dinner, Disney filled us in on their vision for the next year and had characters ready to greet our families for dessert. We creative girls were the only "creative bloggers" there…….so we almost did cartwheels when they passed out a "Make N Take" for these delicious caramel dipped marshmallow snowmen. We rocked it……I just gotta say! Nikki has a tutorial on her site for how to make these.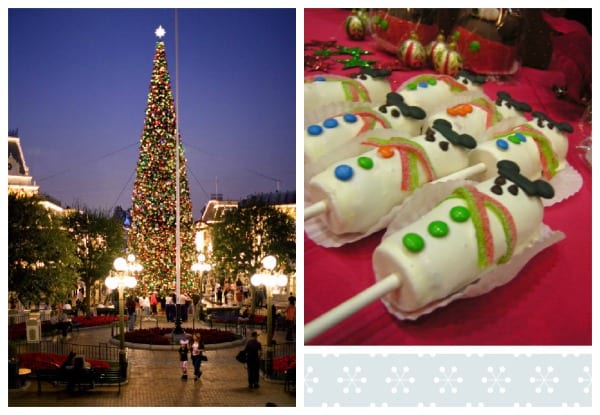 I feel so fortunate to have been invited and even more blessed to experience Disney during the holidays. I had no idea that Disney could be even more magical. I think you'll get the idea after watching how they transform "It's A Small World" in this video.