I have wanted a clear acrylic serving tray FOR.EVER! While searching for them online, I found out that they are expensive and you can just make your own! I came across the wonderful Mark Montano's quick video tutorial that confirmed my thoughts on how I would go about this fun DIY project. I love his video so much, that I knew you would too, so I'm posting it below. Mark has a TON of video tutorials!
DIY Acrylic Tray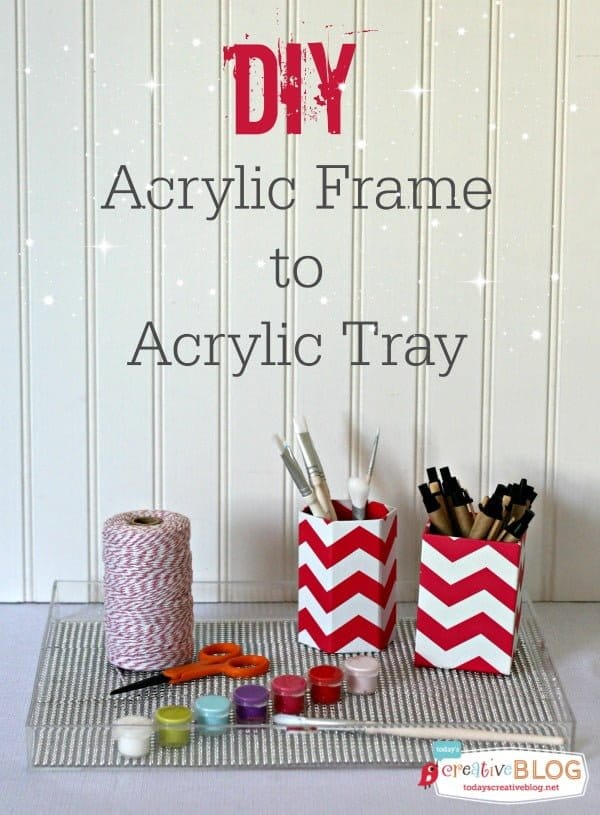 The acrylic tray I made isn't too big, but perfect for gathering a few pretties or a quick serving tray for drinks or coffee. I'm currently using this one in my craft room. I also made this penny tray that you may like.
Supplies Needed:
Acrylic Frame – Found in most craft stores
Adhesive – I used the Xyron Creative Station
Cabinet handles – I still need to add handles to this tray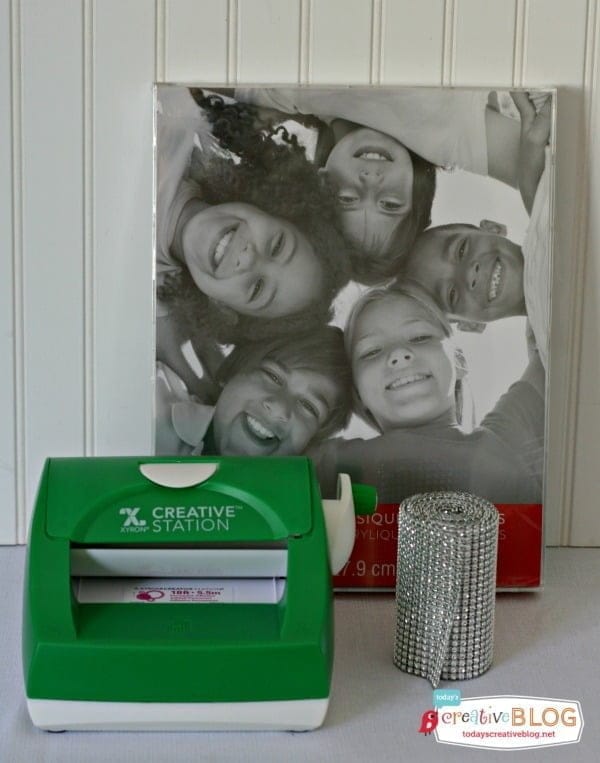 For your convenience, click on the items for purchase information.
How To Make a DIY Acrylic Frame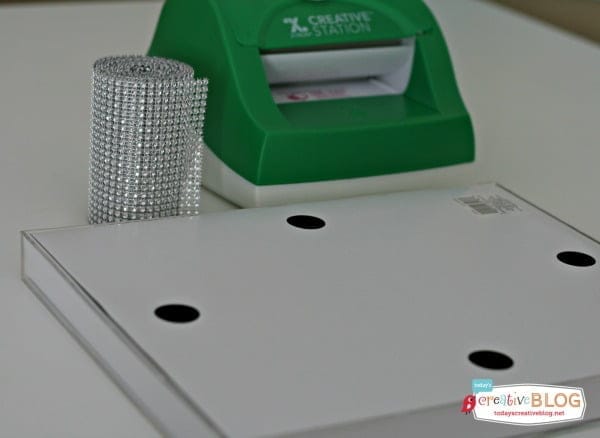 Turn your frame over and remove the cardboard insert.
Unroll the diamond wrap and measure and cut the amount you need. Since I did my strip length wise, I had one strip I had to cut thinner than the first 2. It would have been easier to do them Mark's way.
Carefully run the diamond wrap through the Xyron. You may have to guide it more than regular paper due to the thickness, but it can be done. The Xyron turns anything into a sticker, applying the adhesive to the back side for easy application.
Align the diamond wrap into your tray and press down. Repeat with your other strips until completely covered.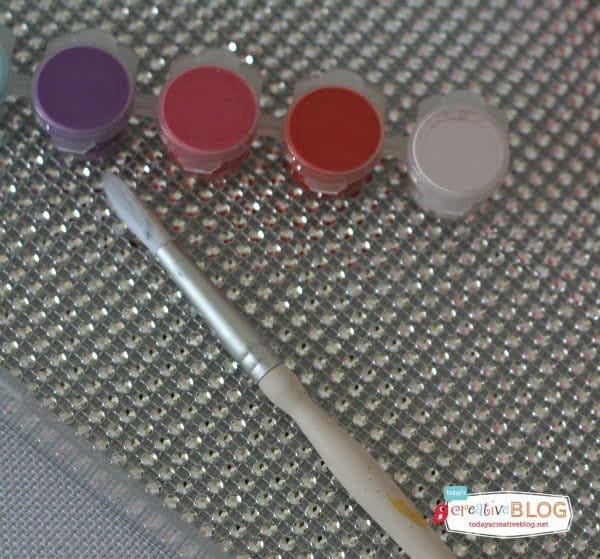 This was probably one of the easiest DIY projects I've ever done, making it perfect for quick party and holiday prep. Of course you can decorate the bottom of your tray with paper, cork, wall paper etc… Whatever look you're going for is d0-able.
I also loved the Xyron Mega Runner
…..this is great for thicker things like cork. Both were refreshingly easy to refill. Nothing like running out of adhesive in the middle of a project and then having to tackle the learning curve of refilling. It brings back post traumatic stress memories of filling the cash register tape while working as a clerk in a dept store. I was armed and ready, but it was simple! Yay!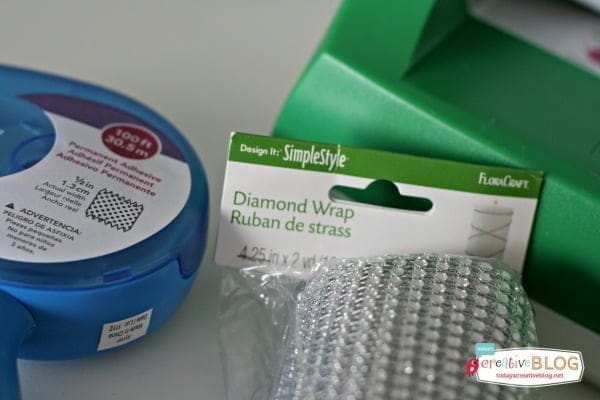 There you go! Done!
Simple to make, easy to enjoy!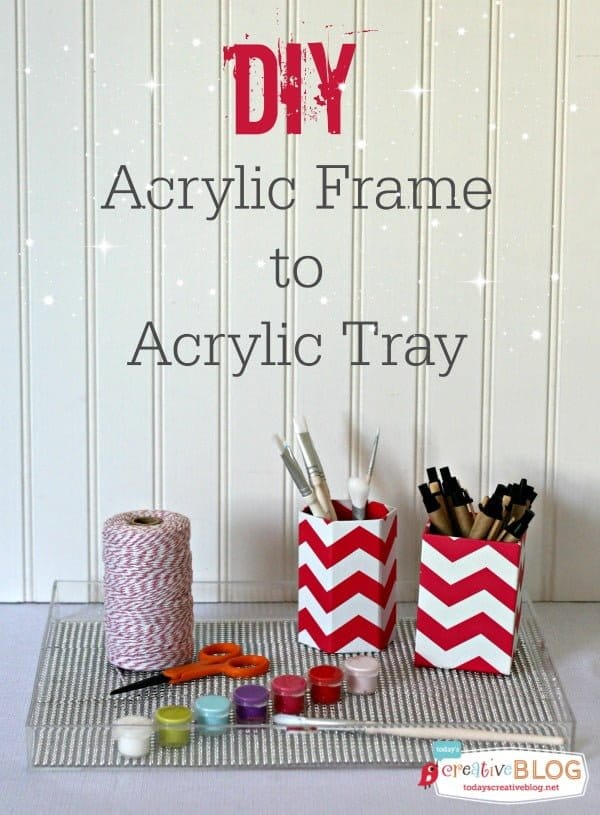 This post is not sponsored.