While I'm playing in Utah, I've got so many great posts to share with all of you from a team of Amazing Bloggers. Lindsay from Frenchie is sharing this DIY Beach Tote. Summer totes come in handy like this Rolled Kitchen Camp organizer Tote from last years Summer Series. Let's show them what great TCB readers we are by leaving them a comment!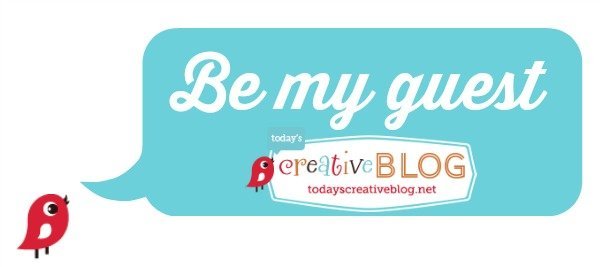 ---
DIY Beach Tote
Hey guys, I'm Lindsay with Frenchie! I'm sorta the new girl on the block. I've been blogging since March of 2014 and loving every minute of it.
It's opened so many doors for me and has introduced me to so many new people, like you!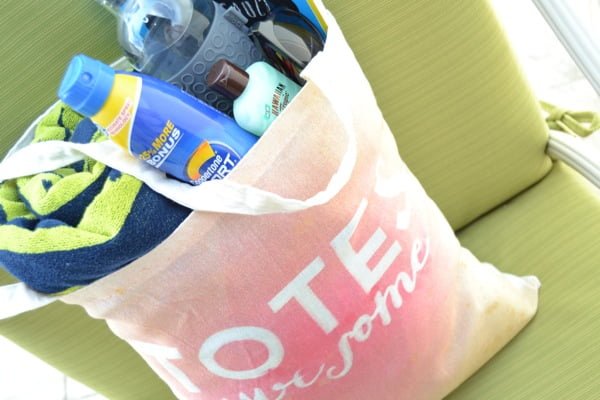 I wanted to show you guys today how to make an easy, customizable diy beach tote bag. I got all my supplies from Michaels or it's so easy to find all these things in your local craft stores with the Hazel and Ruby stencils online.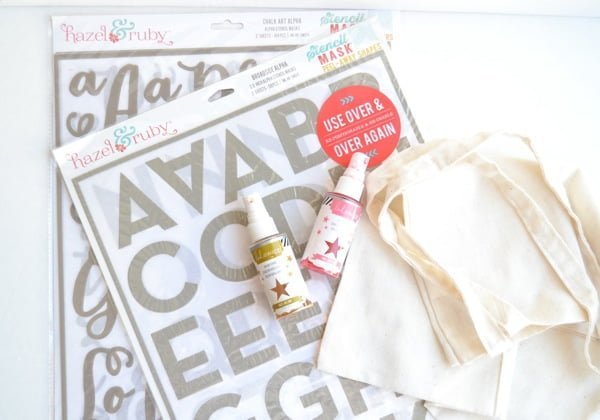 DIY Beach Tote Materials needed:
Hazel and Ruby have so many styles to choose from, the possibilities are endless with how you can customize this bag. The stencils I have here are the Chalk Art Alpha and the Broad Side Alpha. Their stencils retail from $9.99 to $24.99 but they are reusable. It works as if they are the vinyl stencils. You can see all Hazel and Ruby Products here. (All links are my affiliate links. This cost you nothing extra)
How to Make a DIY Beach Tote
You just apply, paint over them, take it off and wipe it down with a baby wipe. If your paint has dried, that is ok, it will still work but your lines may not be as crisp.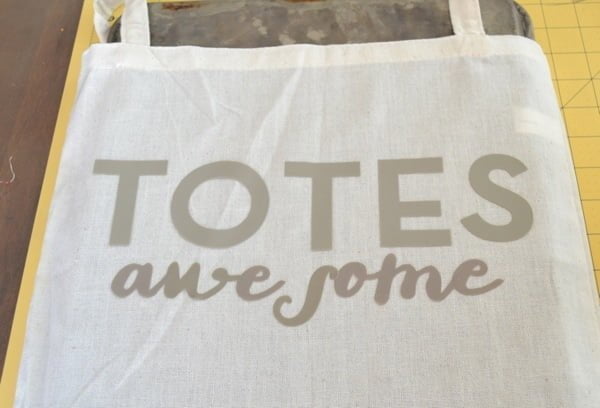 What you're going to do first is put some type of barrier in between the front and back of your bag. It just so happened a sheet pan fit in the bag so I slid it in and I had a hard surface to work on. I placed my letters in the desired spot and pressed firmly all around so that I would not have bleeding (apparently I didn't press hard enough).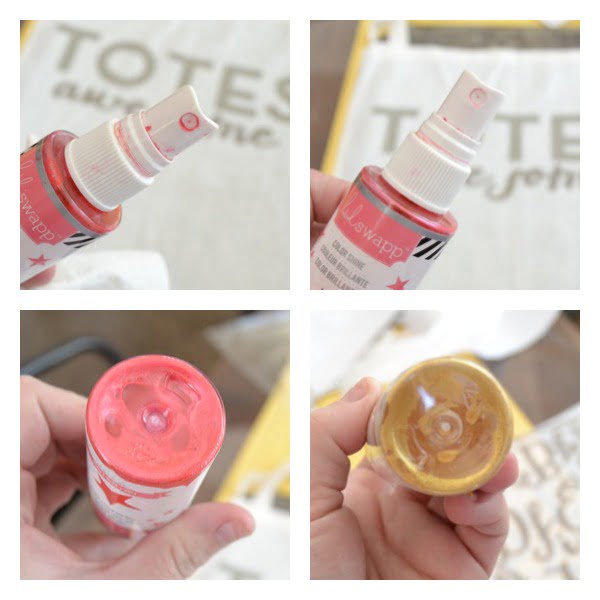 What you'll want to do before you work with any type of spray or ink is decide if you want this to be permanent. I don't intend to use this bag a lot so I went with a water based spray which all of Heidi Swapp's color shines are. You can do this with an acrylic paint or fabric paint and pounce it on with a sponge brush. However, if you use the spray, you'll want to make sure that your nozzle is clean. Get a wet paper towel and really get in there and get all the dried ink off.
Even if you clean it after you use it, it tends to still have a bit come out. Also, shake it really well. See at the bottom how it is sticking? That is all the shine pigment. You want to really get that mixed well so pay attention to that and give it a couple swirls so that the ball can pick that up.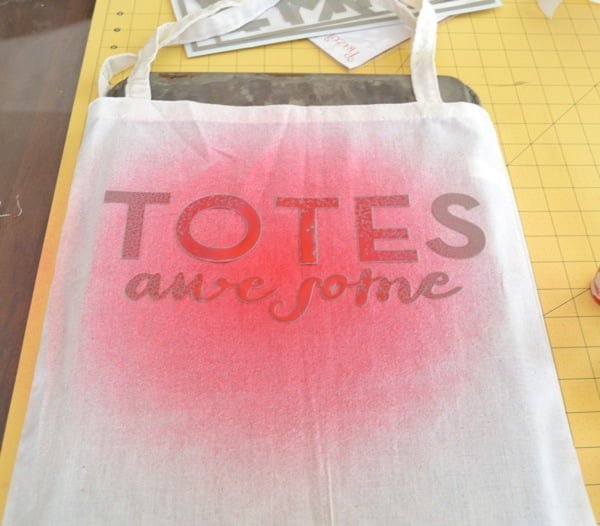 Now it's time to start spraying! You'll want to keep your hand moving in a sweeping motion whichever direction is comfortable. If you stay in one spot you'll get a really dark circle and the color won't be fluid. I wanted to have the pink in the middle and have gold around the outside. I started in the middle and worked out softer towards the middle and then grabbed my gold and just sprayed softly around the edges. You can work on a mat but again, this is water based so it will come out with windex or water. Super easy clean up.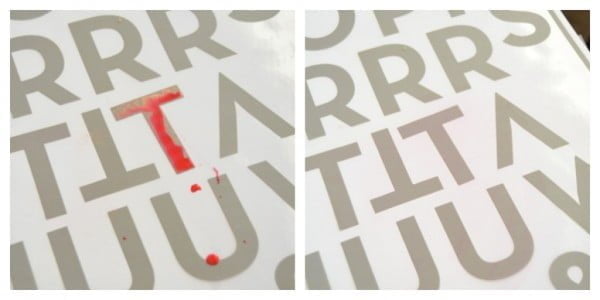 You'll notice as well that the ink has pooled on the letters, go ahead and blot that so the paper towels can soak it up so you don't get drips on your tote. Place the letters back on the plastic film and wipe off. Seriously, so easy. You can see for me that I didn't press hard enough on the first e. You can tell it says 'awesome' but it bugs me as a perfectionist. This is where it being a water based ink comes in real handy. If it bothered me just enough, I could wash it and redo the whole thing. Use a different saying, different color, whatever I choose. I really love Hazel and Ruby products.
I don't benefit from them at all, promise! Just let your bag dry and it's done. All in all it took longer for me to write this post than it did for me to finish the bag. It took me 10 minutes. You can use whatever you've got on hand too. Freezer paper for the stencil, again acrylic paint, sew your own bag with scraps. Use your imagination! This was really a fun project.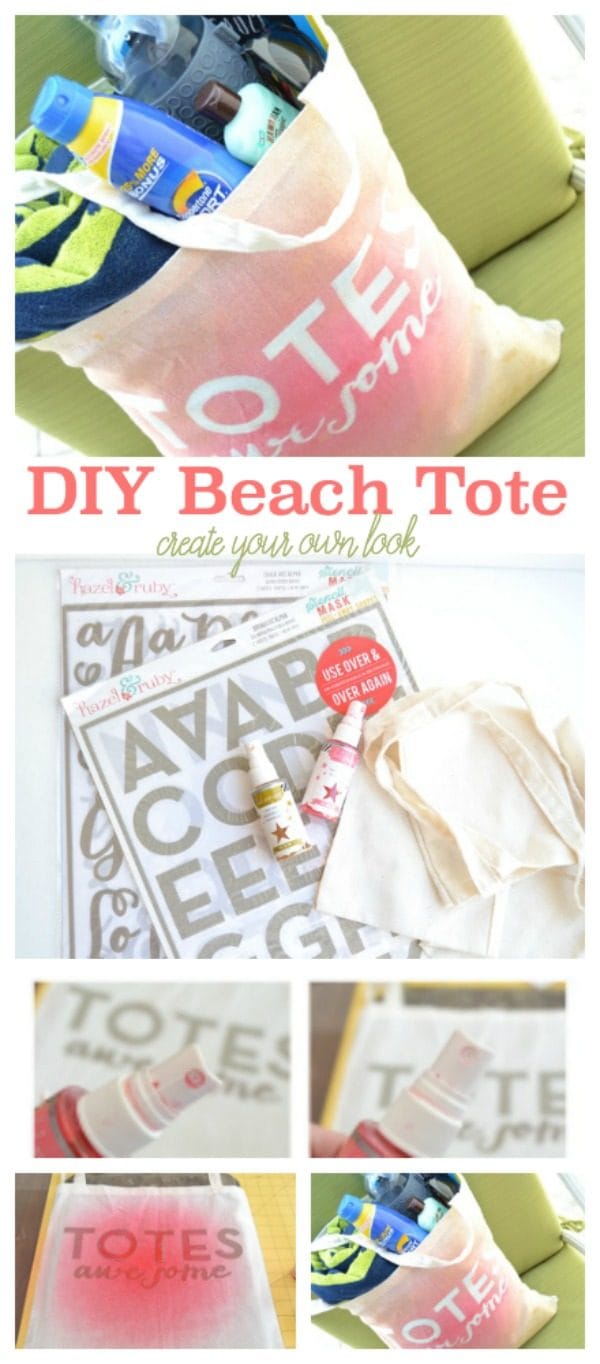 It's been so great getting to share this project with you all. I hope you come over and check me out on my blog. I've got a lot of fun content over there too about how to build your own side table for less than $30, fun parties and lots more! I even sell fun hair accessories! Come follow me on Instagram, Pinterest and Facebook, I'd love to see you!
XOXO, Lindsay
---
More Creative Ideas